Have you ever heard of Malta Meat Free Week? I hope you did! It is basically one week in a year when people all over Malta and Gozo go vegetarian/ vegan to try out this lifestyle and help the environment. Malta Meat Free Week challenge takes place in October between the 5th and the 11th. The best thing about this is that you are not alone and we are here to support each other. On top of that, the winning prize is a weekend break for two in Ramla Bay Resort! Who knows, maybe you will find out that you don't need meat after all and decide to go vegetarian full time as all of us here in veggymalta. Because that is the aim 🙂
If you already are a vegetarian but still up for the challenge, try to go vegan! That is what I will be doing for the week and I am so excited!
Just click at the web page Malta Meat-Free Week and join the challenge. The best way to do this is to get your family/friends/colleagues participate as well, so you can all support one another. It will be so much easier and you will have fun cooking new recipes without meat, adapting to the new lifestyle.
That is why I decided to take traditional meaty recipes and show you the way how it can be done vegetarian style. Nowadays, there are so many ways that you can substitute meat, you just have to find them out! …and we are here to help.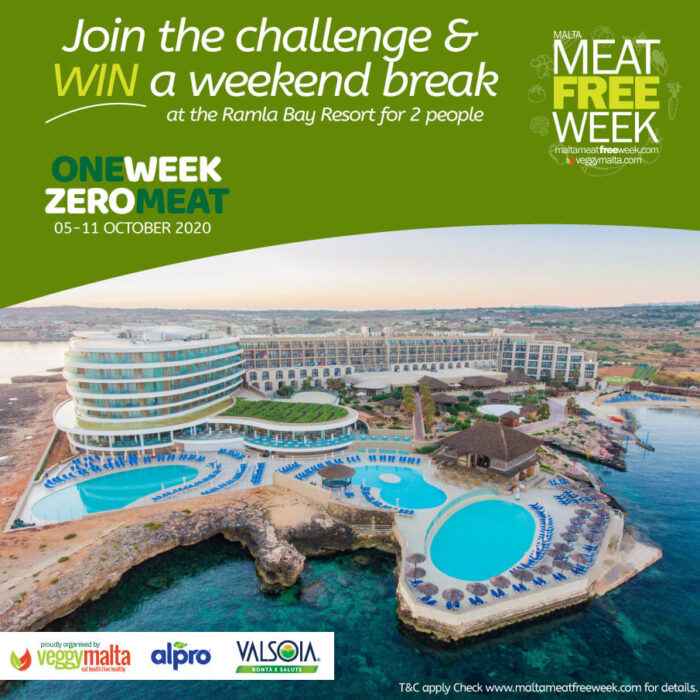 Breakfast menu
1. Full English Breakfast – because that's a classic
1/2 can of beans
2 vegetarian sausages – I use Linda McCartney's brand from valyou
2 eggs/ or 1/2 silken tofu
Cherry tomatoes
Mushrooms
Avocado
Toast bread
Directions: Prepare everything the same way as if you were making normal english breakfast. You can either use 2 eggs or for vegan version scramble 1/2 block silken tofu an a pan with oil, season with salt, pepper, turmeric and a bit of paprika.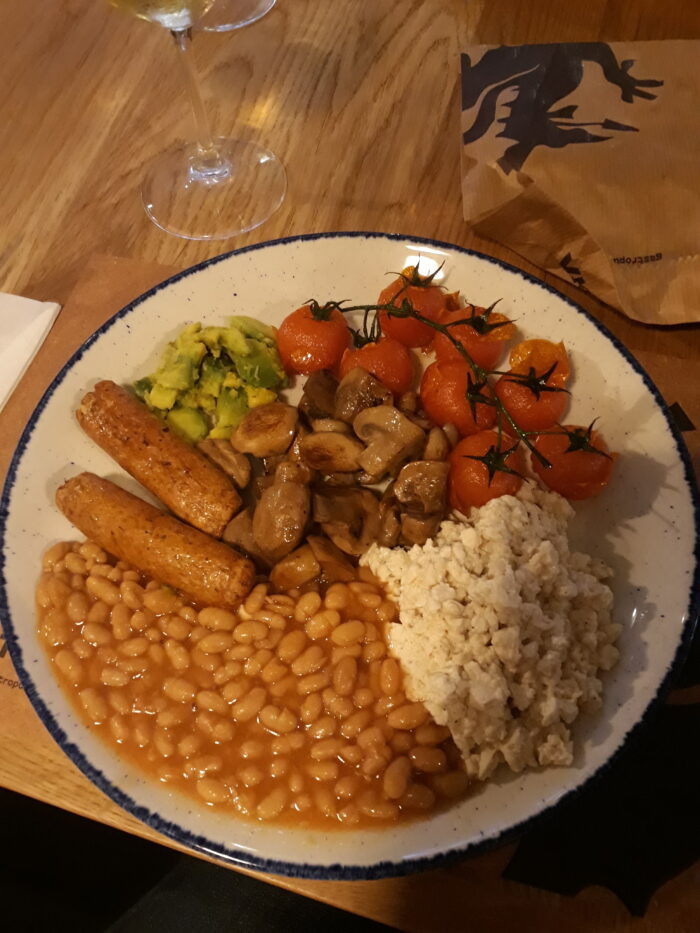 2. Chickpea omelette with mushrooms
1 cup Indian Gram Flour – Good Earth
2 tablespoons flax seed
1/2 teaspoon baking powder
1/2 teaspoon turmeric
1/2 teaspoon garlic powder
salt & pepper
1 1/2 cups water
Directions: veggymalta.com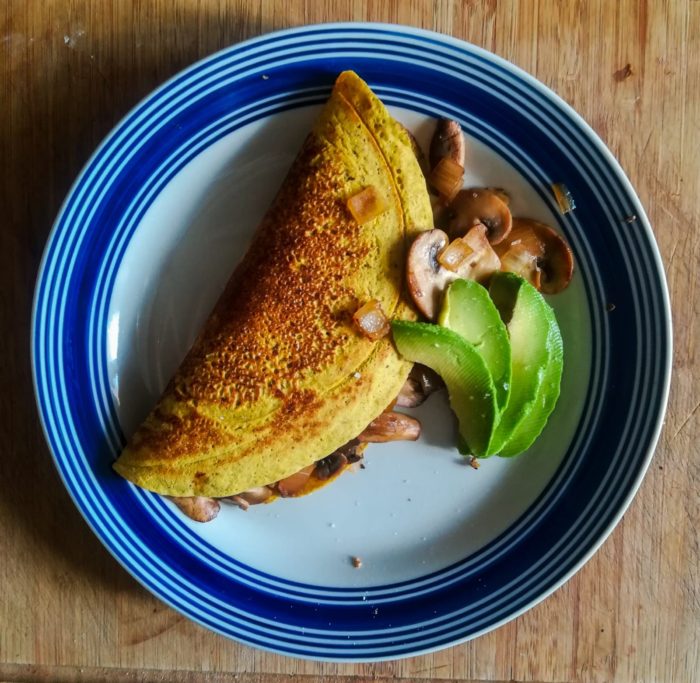 3. Butter bean tuna sandwich
1 tin butter beans, drained
4 tbsp vegan or regular mayo
1 tsp mustard
1/4 small red onion, diced
1 tsp maple syrup
1/4 tsp smoked paprika
Salt and pepper
Directions: veggymalta.com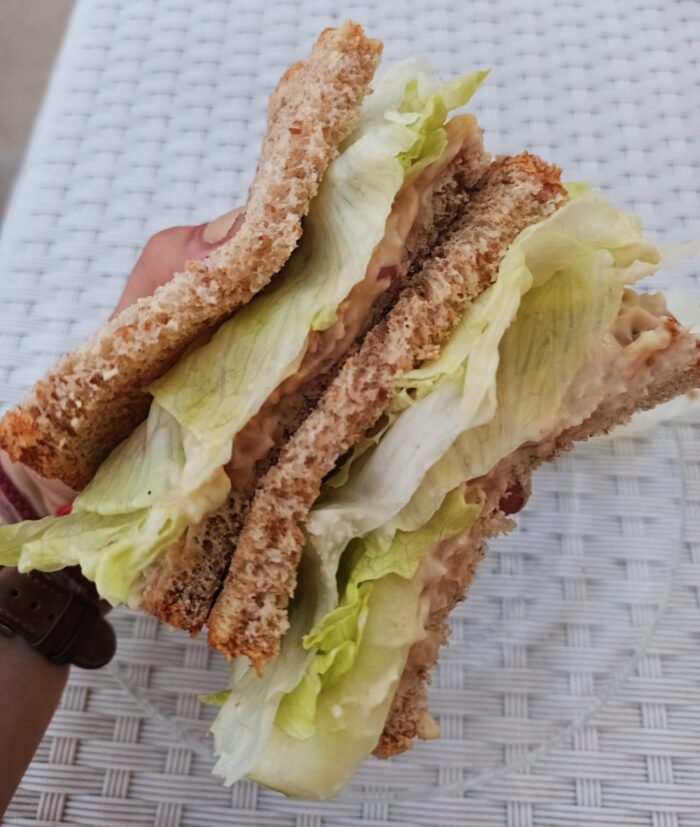 Lunch menu
1. Chicken Tofu skewers
Block of firm tofu
2 small zucchini
1 red and 1 yellow bell pepper
1 red onion
2 cups cherry tomatoes
Salt and pepper
2 tbsp soy sauce
3 tsp vegan barbecue sauce
Directions: Press tofu to extract liquid, for about half an hour. Then, cut tofu into cubes and marinate in soy sauce. Prepare veggies: slice zucchini, cut bell peppers and red onions into squares. Make sure every ingredient is cut to about the same size. Assemble skewers: stick vegetables and tofu alternately on sticks until you have used up all your vegetables. Heat a pan, grill pan or grill until sizzling hot, grease with some olive oil and then place skewers in and cook for a couple of minutes on each side, until the vegetables turn softer, but not mushy and the peppers start getting a char. The tofu should be golden brown. Season with salt and pepper right at the end of cooking, then brush with barbecue sauce.
2. Beef Mushroom Stroganoff
160g dry wholewheat pasta – I used organic farfalle
1 clove garlic
8 large mushrooms
1 tbsp olive oil
2 tbsp white wine (optional)
1 tbsp light soy sauce
100 ml Cuisine coconut by Alpro
1 tbsp nutritional yeast – I used Engevita
1 tsp cornstarch + 2 tsp water
1/2 tsp smoked paprika
Salt and pepper to taste
Directions: veggymalta.com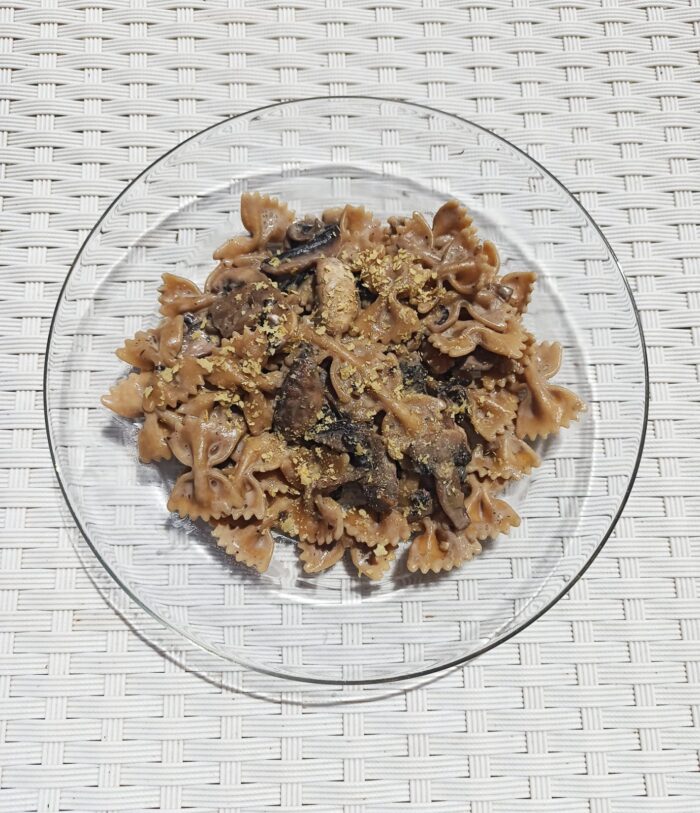 3. Veggie stir fry
2 tbsp soy sauce or tamari
1 tbsp toasted sesame oil
1 teaspoon light-brown sugar
4 teaspoons vegetable oil
Aubergine
Spring onions
3 garlic cloves
A handful of basil leaves
Noodles of choice, I used soba noodles
Sesame seeds for garnish
Directions: veggymalta.com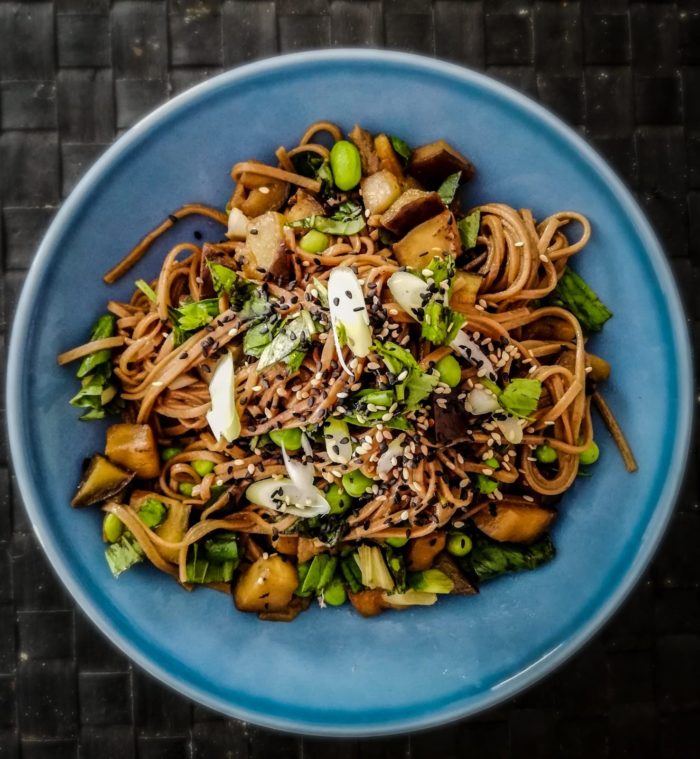 Dinner Menu
1. Beef Beyond Burger
1 packet of BEYOND BURGER by Beyond Meat
2 vegan burger buns/ or gluten-free
Vegetables according to your preference – lettuce, cucumber, tomato, avocado
(vegan) hollandaise sauce or any other meat-free sauce
Directions: veggymalta.com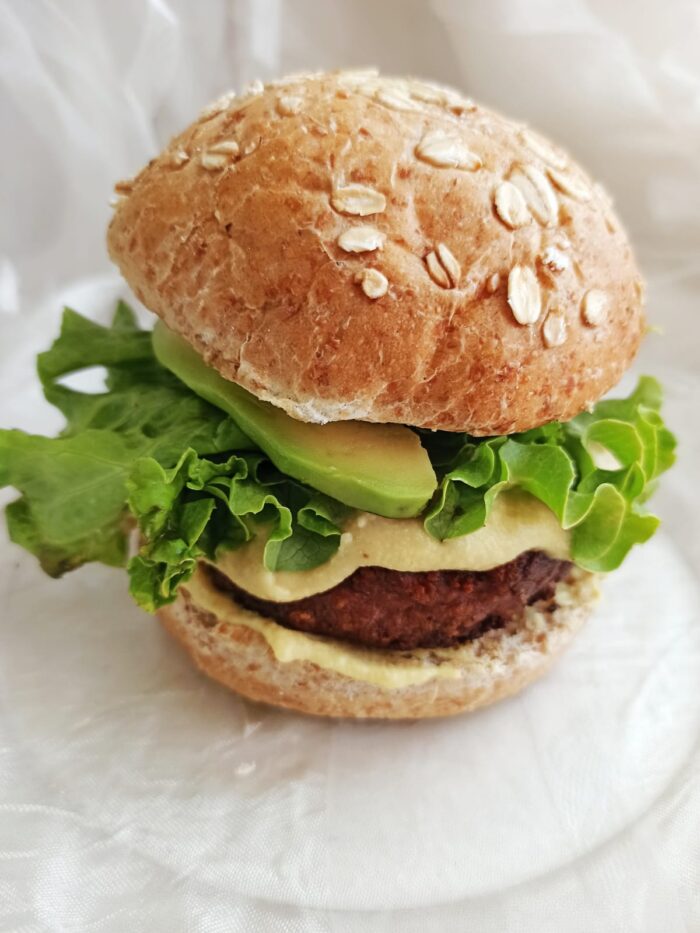 2. American-style hot dogs
1 packet of Linda McCartney's vegetarian sausages
3 hot dog rolls
1 medium onion
Olive oil
Salt, Pepper, Paprika
6 tsp mustard or ketchup
Directions: veggymalta.com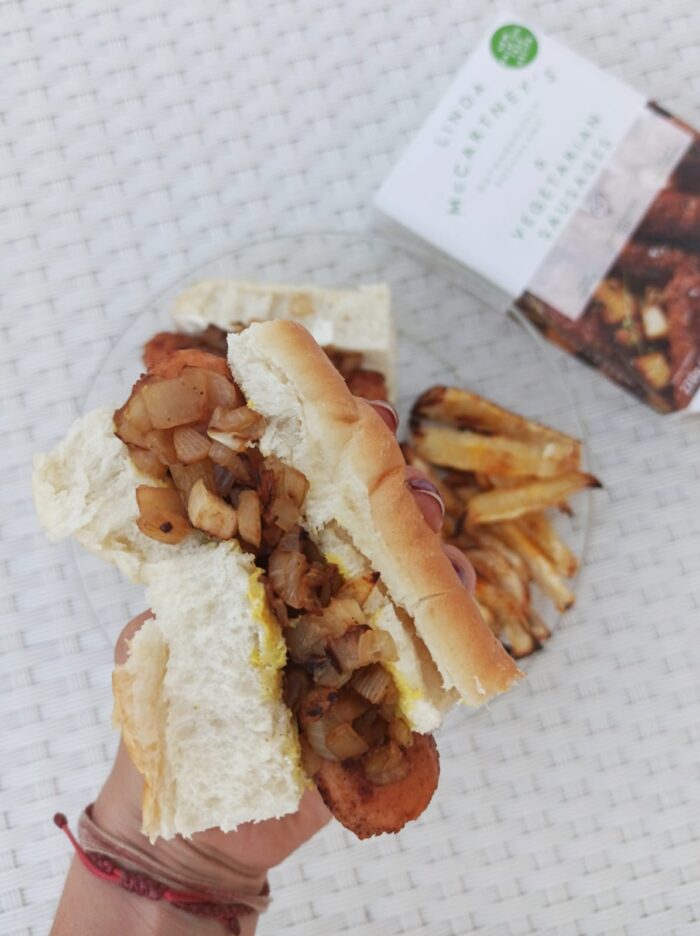 3. Pizzaaaaa
Here you have loads of options. If you dine out just pick Margherita, Fungi, Vegetariana or simply cast out ham, pepperoni, bacon, sausage and whatever meat they can put on pizza 😀 . If you make it at home, there is like a million ways to have it meat-free. Regular base, gluten-free base or healthy style – pizza base made of zucchini, potatoes, sweet potatoes, broccoli, cauliflower etc. just top it with sauce, vegetables and cheese/ vegan cheese or tofu. Enjoy!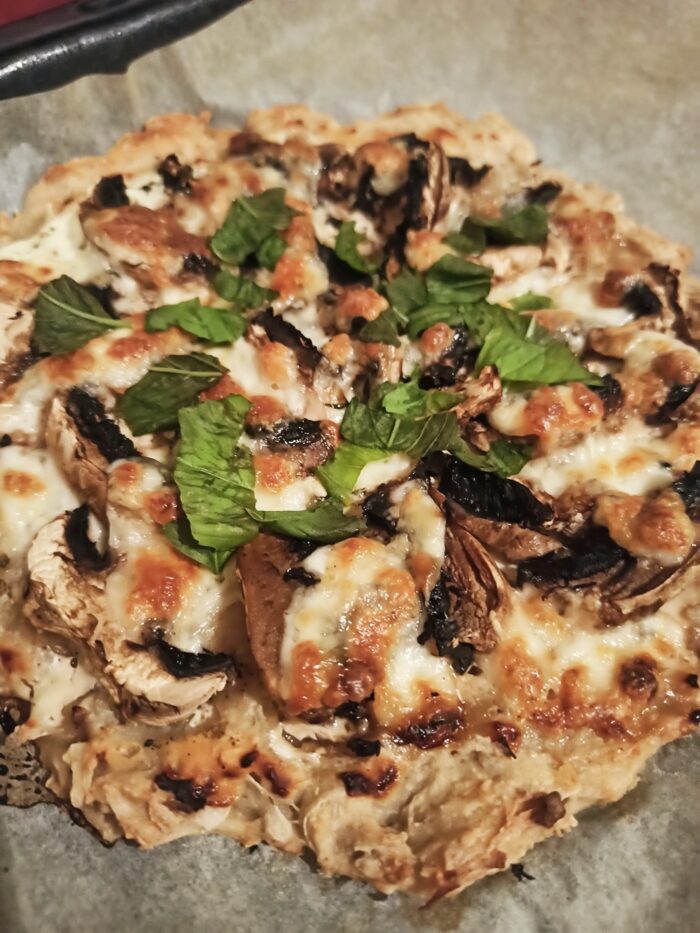 4. A little bit of India – Red lentil curry
1/2 cup red lentils – I used those from Good Earth
1 small onion
1 clove garlic
0.5 cm fresh ginger
1 tbsp olive oil
Medium zucchini
1 cup light coconut milk
1 tsp of mild curry powder, ground cumin, turmeric, salt
1/2 tsp of black pepper, ground coriander
1/4 tsp of chilli powder
2 eggs (optional)
Directions: veggymalta.com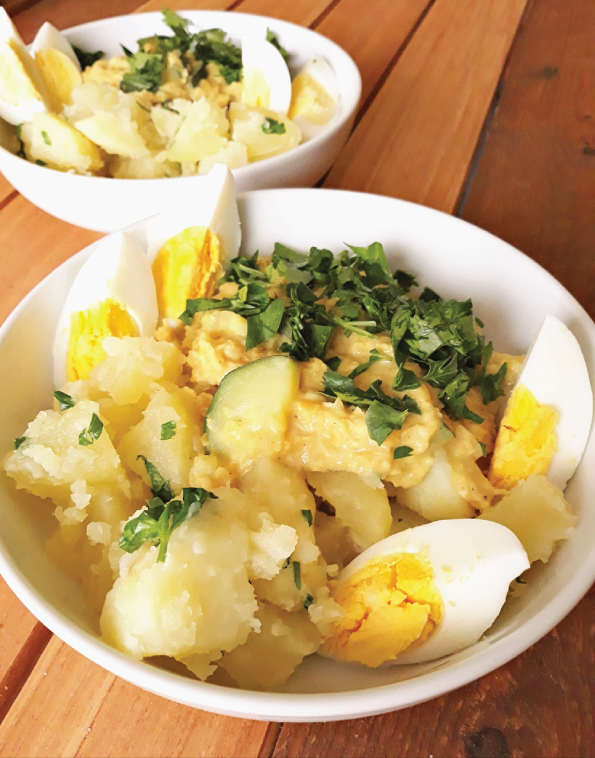 5. Meatball spaghetti
3 flax eggs – 3 tbsp ground flax + 6 tbsp water
1/2 cup water1/2 cup water
3 cups drained and rinsed chickpeas
1/2 cup breadcrumbs
1/4 cup nutritional yeast
2 tsp garlic powder
2 tsp onion powder
Salt and pepper
More you'll need: Spaghetti, marinara sauce, parmesan cheese (or vegan option by Sheese brand)
Directions: In a food processor add the chickpeas and pulse until smooth (or mash them by hand with a potato masher). Add to a large mixing bowl and add the flax/water mixture, breadcrumbs, nutritional yeast, garlic powder, onion powder and salt to the bowl. Stir until well combined – the mixture will be very thick. Roll into balls (about a heaping tablespoon each) and place on a parchment-lined or greased baking sheet. Bake for 30-35 minutes at 200°C, turning once halfway through. While the meatballs are baking, prepare spaghetti noodles according to package instructions. Warm the marinara sauce. When the meatballs are done cooking, carefully place them in the marinara sauce. Gently stir to coat, but be careful not to break them as they aren't as firm as regular meatballs. Serve with spaghetti and parmesan cheese.
6. Nachos
1 pack salted nacho chips
1 tbsp olive oil
1 cup red kidney beans
1 cup corn
2 cups cherry tomatoes
2 cups grated cheese (or vegan cheese)
Directions: Mix the kidney beans, corn and chopped tomatoes together with olive oil. Spread half of the packet on a baking tray with paper, spread a layer of bean mixture, top with cheese and repeat one more time. Bake in the oven at 200°C for about 10-15 minutes. Serve with guacamole dip or sour cream.
Make a difference by joining Malta Meat Free Week
In the virtual world
Use your social media media profiles to support the challenge. Tag #maltameatfreemalta your photos on Instagram. Tag us @MaltaMeatFreeWeek on Twitter and Facebook.
In the real world
Organise a work challenge
Get all the family to participate
Make a friends challenge
Support our Sponsors
We kindly ask all to support our sponsors as they have made this possible. Without their financial help all of this would never have happened.
Respect towards all beings
We want to emphasise that we will not associate ourselves with any hate speech or actions. Whilst we encourage others to try our meat-free lifestyle and better understand the benefits of a meat-free lifestyle, we respect others who do not share our respect for life.
Events by supporting organisations
A number of organisations are organising awareness events and activities leading to Malta Meat Free Week.