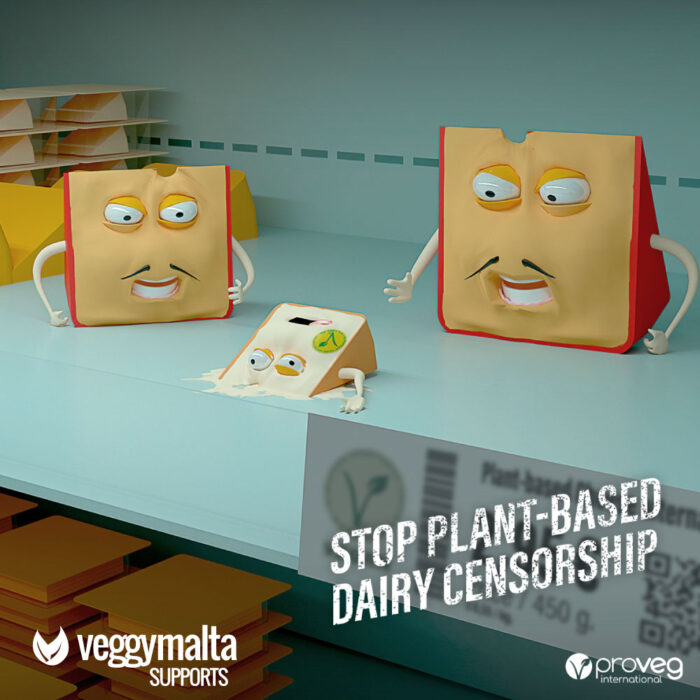 Whilst the campaign to stop the European parliament to ban the use of words like sausage, burger on plant-based alternatives was successful, the European Parliament buckled under the pressure of the massive dairy lobby (no surprise) to the detriment of consumers and the environment.
VeggyMalta is supporting a European petition to put a halt to plant-based dairy censorship. The petition is addressed to the European Commission and EU Member States, as our elected MEPs failed to stop this.
It is important that amendment 171 is stopped as not only does it go against the new Farm to Fork strategy, the Paris agreement but also against consumer rights.
Ironically as part of the much trumpeted European Green Deal, the Farm to Fork Strategy clearly highlights the undeniable fact that EU food consumption patterns are totally unsustainable. This requires a shift to more plant-based diets, for public health and for environmental protection. On the other hand the European Parliament adopts Amendment 171 which support one of the dairy industry.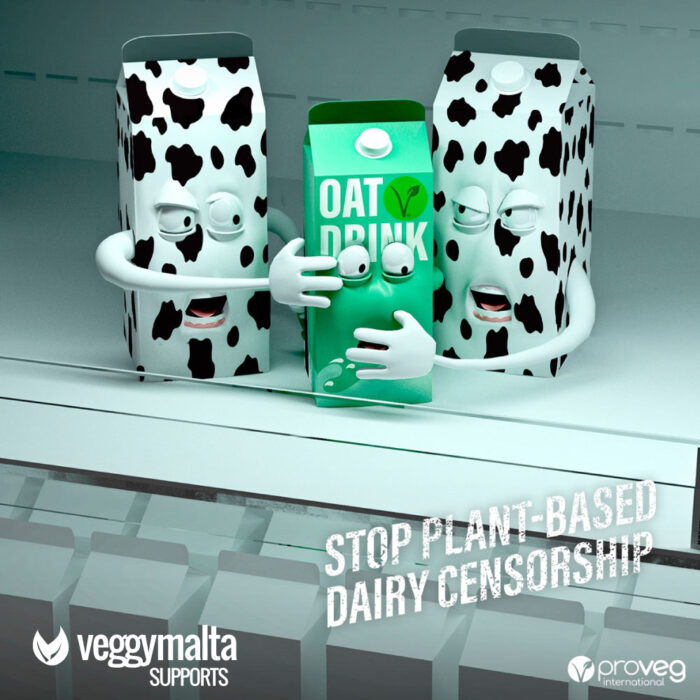 Dairy terms are already protected by law. Amendment 171 would go further and censor all use of dairy-related language, packaging, or imagery for plant-based foods.
Words and phrases like "contains no dairy" or "creamy texture" might be banned. The same goes for a tweet or an advert mentioning scientific data showing that a product causes, for example, "half the carbon emissions of dairy butter". Bizarrely, the amendment could even prohibit plant-based foods from using photos of their own products on packaging.
It is clear that our MEPs have failed in protecting us against the power of the massive dairy lobby. The voting was controlled by party blocks in a clear act of environmental schizophrenia by the European MEPs. The only solution is for us consumers to keep lobbying and show our MEPs that we aren't as stupid as they think we are.
The brand Oatly is also part of the campaign against this censorship and has made an interesting landing page on the campaign. Check it out.
What can you do?
Sign the petition: https://stopam171.com
Share our facebook posts on Amendment 171 and tag members of parliament and Ministers like Dr Anton Refalo LLD, MP​
Ask you friends to do the same.
Don't let the dairy industry with it's massive lobby keep destroying the environment, switch to a plant based milk alternative.