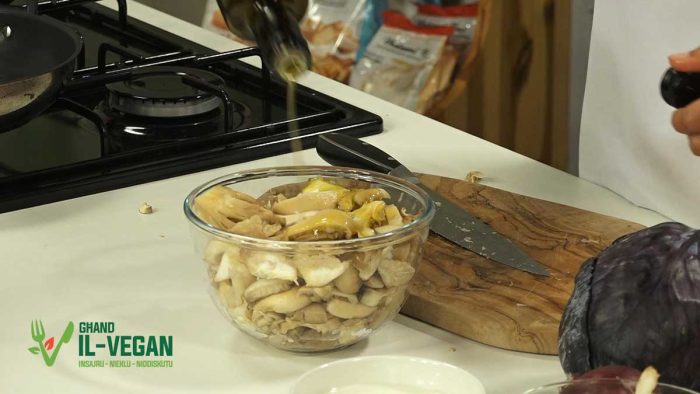 Ingredients
500 g oyster mushrooms
Jerk seasoning or BBQ seasoning
Vegan yogurt
Garlic, finely chopped or grated
Mint leaves or cilantro
Lemon juice
Red cabbage
Shredded carrot
1 onion
2 tbls Apple cider vinegar
Salad Mix
Pita bread
Instructions
Wash and season the mushrooms and tear into large strips.
Heat some oil in a frying pan and cook the mushrooms till brown and allow to crisp up.
In the meantime, prepare the yogurt sauce by adding the minced garlic and chopped mint to it. Add salt to taste and refrigerate.
Make the coleslaw by finely slicing the red cabbage, onion and mix with shredded carrots. Toss in a bowl and add vinegar. Set aside.
To assemble pita, add salad mix, slaw and mushrooms. Finish by drizzling a generous dollop of mint yogurt sauce.