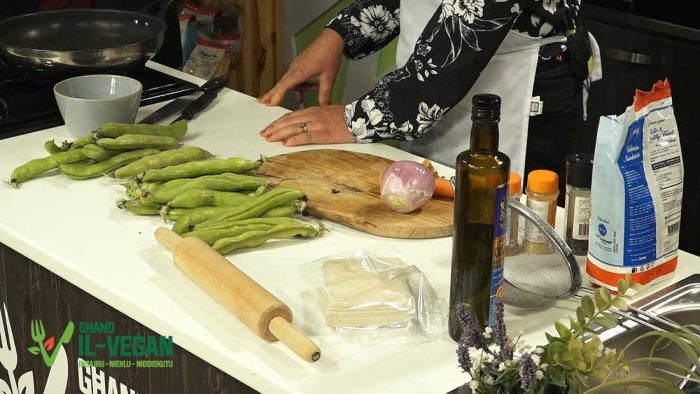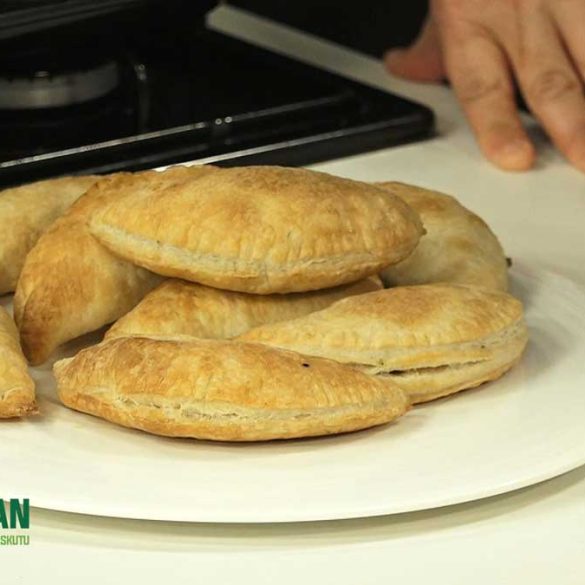 Ingredients
Shortcrust pastry
1 onion, finely chopped
500g fresh broad beans
1 carrot, finely chopped
Cumin, curry, Salt and pepper
Instructions
Cool and chop finely. Fry the onion and carrot in olive oil.
Add chopped beans and the seasoning. Cook for further 5 minutes.
Transfer mixture into a bowl to cool. Roll out pastry and cut circles of approx. 18cm. put two heaped tbsps filling.
Damp pastry edges with water.
Fold circles and seal edges.
Bake in a warm oven for 25 minutes until golden.