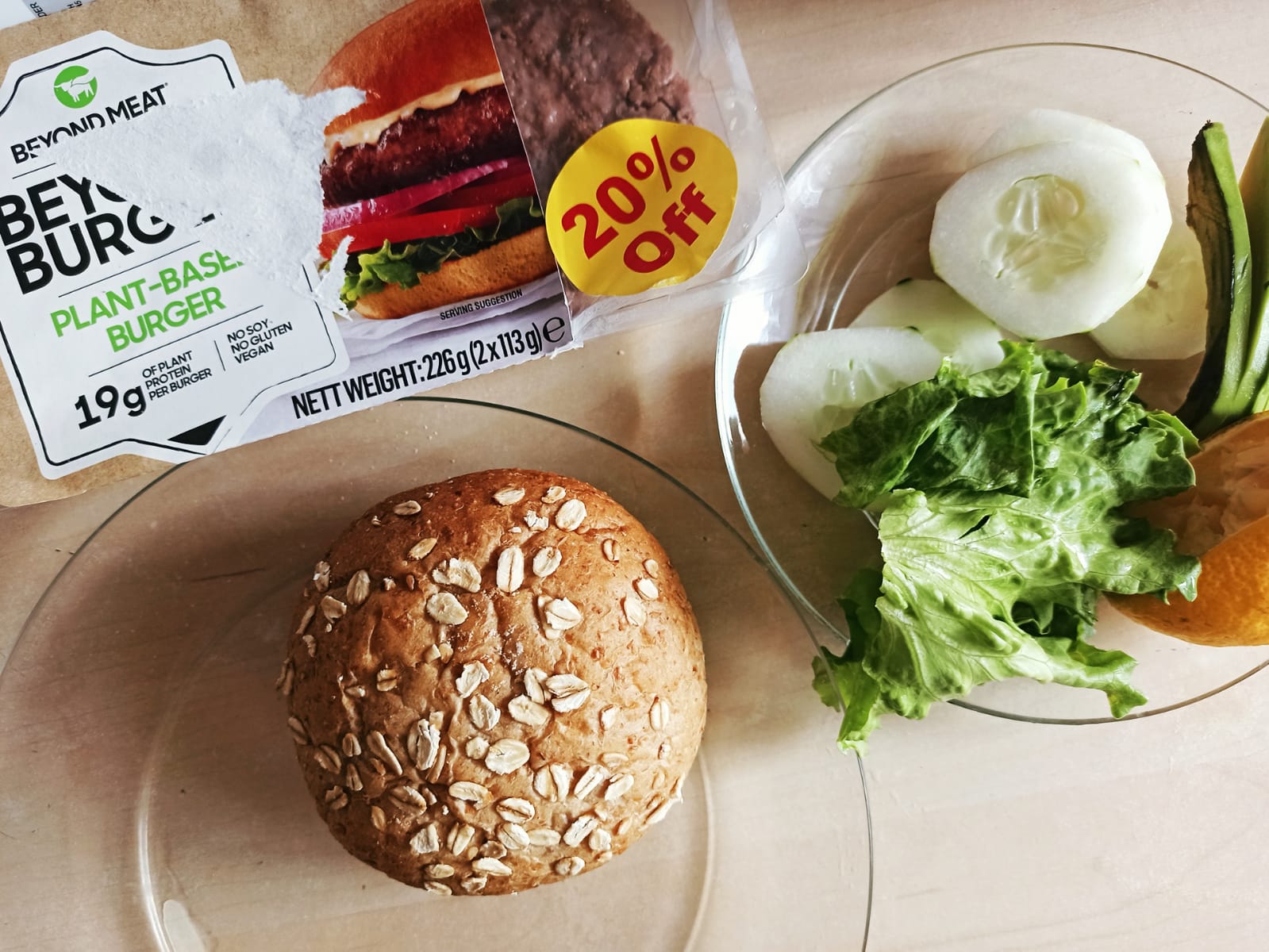 Are you tired of making vegetables at your BBQ party with friends? This will change your life! When I first tried Beyond Burger I was amazed with it's juicy and meaty taste. Even during the preparation, the smell completely reminded me of the times when I used to eat meat. The Beyond Burger patty has 20g of plant-based protein and has no GMOs, soy, or gluten, so it's suitable for people with gluten allergy. Just use GF burger bun instead of regular one and there you go! And when you crave one juicy burger at home, no need to wait for a grill party (unless you would throw one straight away 😀 ). With the sauce I got inspired by my favorite time of day – breakfast and eggs benedict. And as you will see for yourself, it goes perfectly with dinner time burger as well. A  little bit of brekky in my dinner is everything I could have asked for. Share your posts and stories of the burger with me @fit_mysena.

Ingredients for the sauce:
40g raw cashew nuts – soaked in hot water for at least 1 hour
2 tbsp nutritional yeast
1 tsp mustard
1/4 tsp turmeric powder
1/4 tsp garlic powder
1/2 tbsp lemon juice
salt and pepper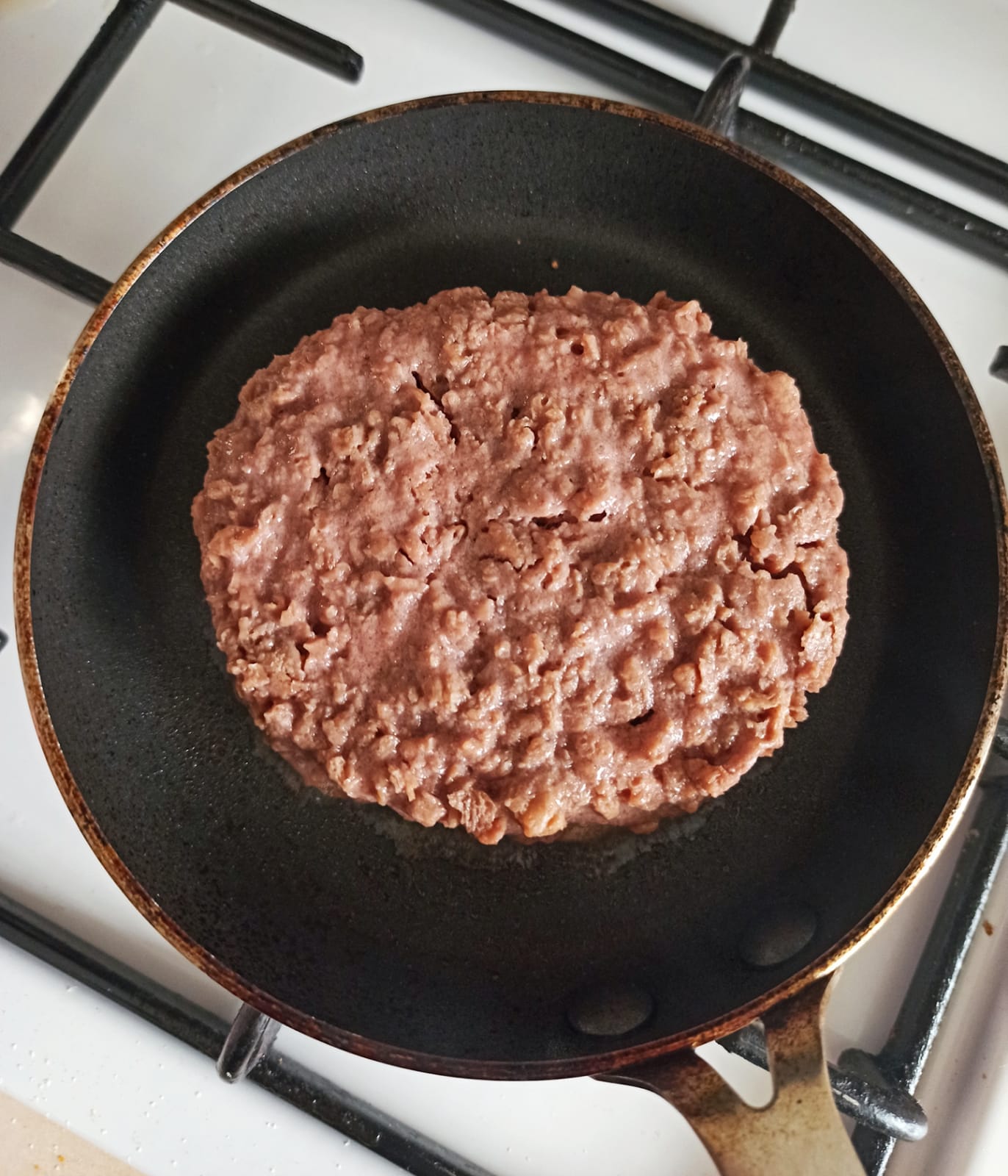 For the burger:
1 packet of BEYOND BURGER by Beyond Meat
2 vegan burger buns/ or gluten-free
vegetables according to your preference – lettuce, cucumber, tomato, avocado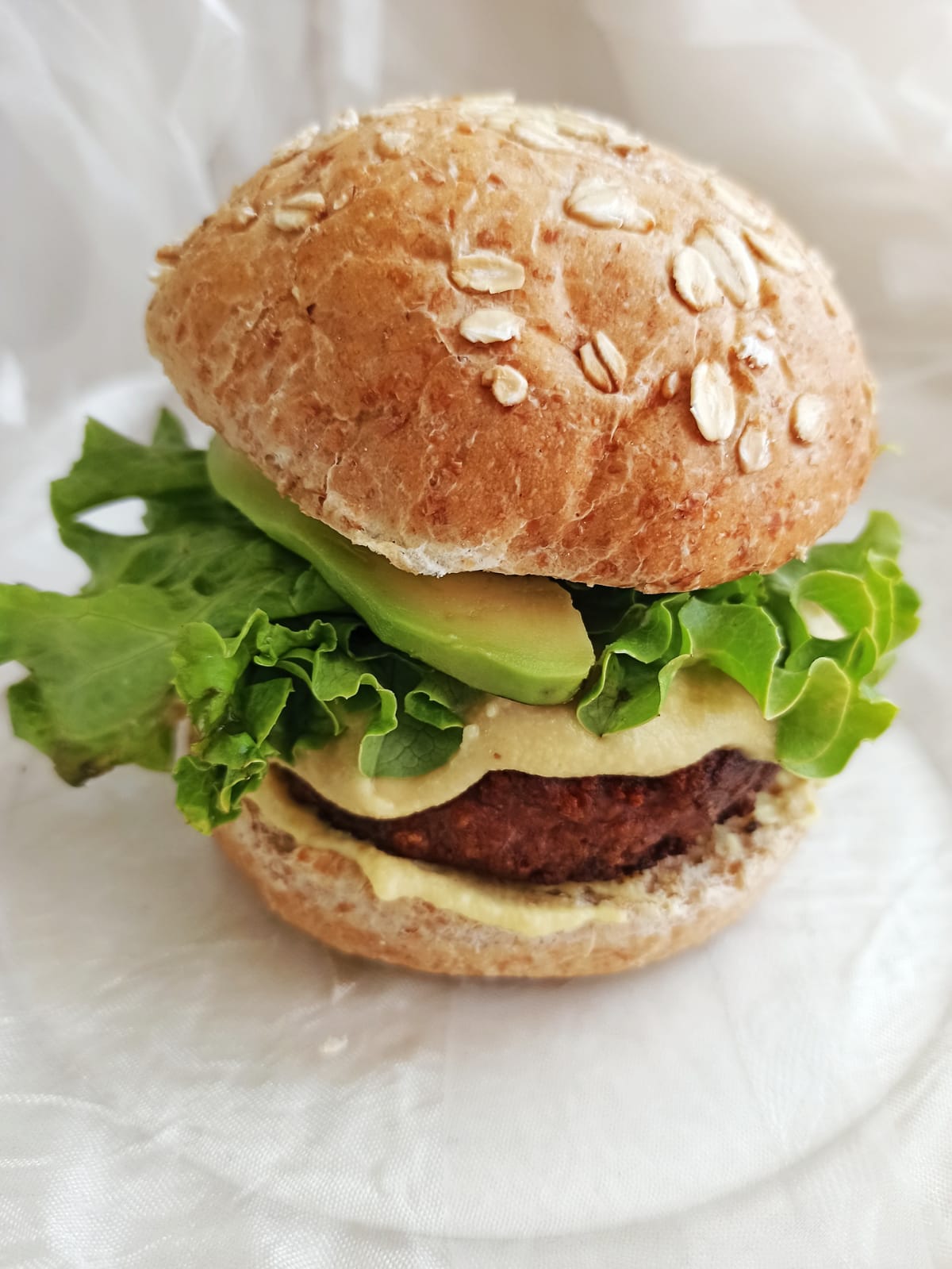 Directions:
Put all of the ingredients into the blender with some water from the cashews and blend it till smooth.
Check the taste and consistency of hollandaise and adjust salt, pepper and lemon juice, if necessary. Mine was not thick enough (I put too much water in at the beginning), so I added 1/2 tsp cornstarch, and pulsed it some more in the blender. Then I cooked it in a small saucepan till thick 🙂
Cook the burger "meat" on the frying pan/grill. You don't need to use oil, since the patty is oily enough. It will release oil during the process.
Cut the bun in half, spread a bit of the sauce on the bottom, add the patty and pour over with vegan hollandaise sauce. Place selected veggies (I used lettuce, cucumber and avocado) on top and close off with the top of the bun.
Serve on its own (it's pretty great like that) or with some fries or salad. Yum!
Nutritional value (1 burger out of 2):
2213kJ/529kcal  48g Carbs, 32g Protein, 25g Fat