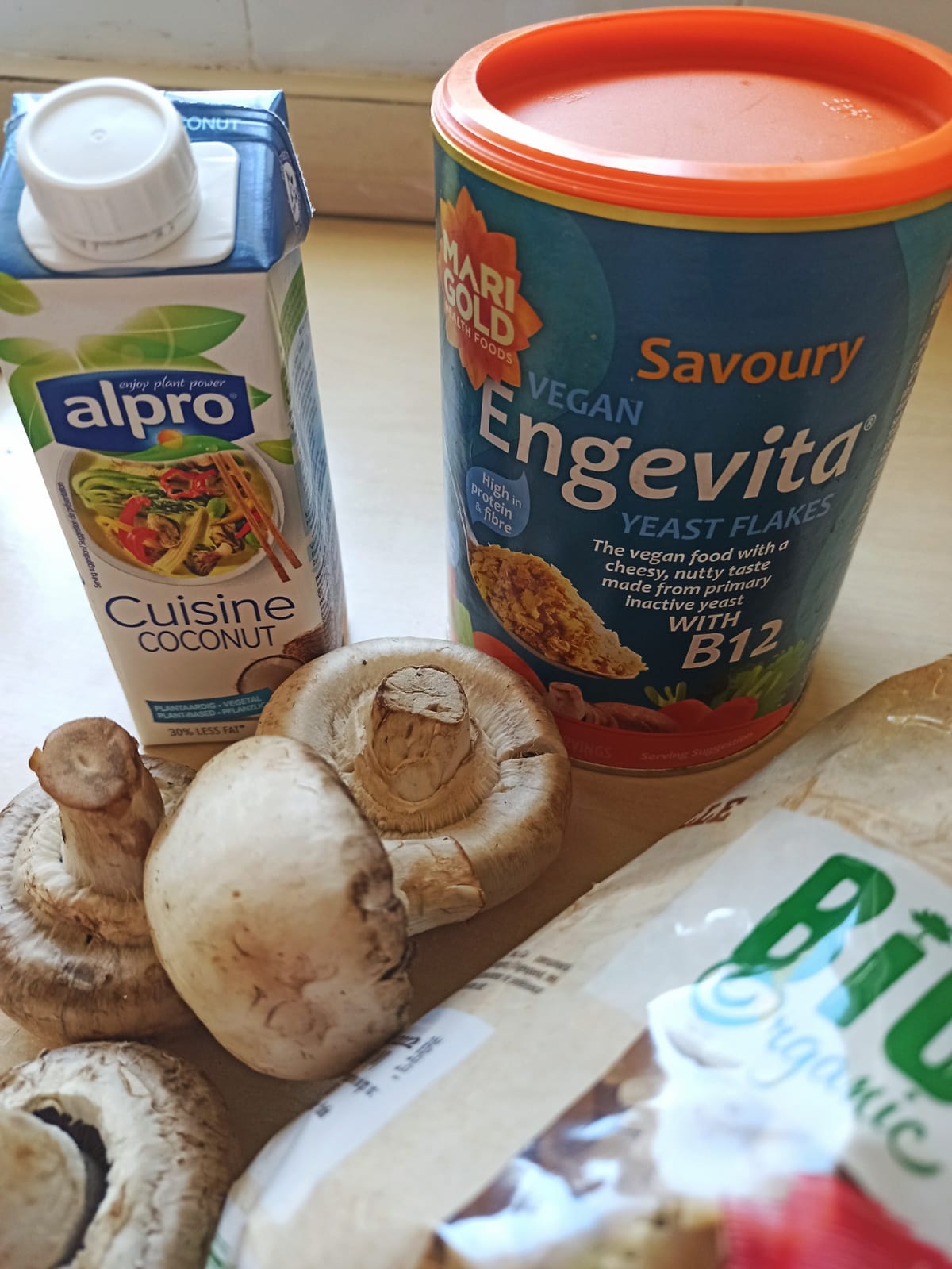 When it comes to mushrooms there is only 2 ways how you can feel about them: either you love them or can't stand them. I personally belong to the first group (who would have guessed 😀 ). If you are a fellow mushroom lover, you are on the right place and this recipe is just right for you. It is made of simple ingredients most of which you can probably find at home right now. Moreover, this delicious meal takes just about 20 minutes to make, so go ahead and try it! 🙂
Ingredients:
160g dry wholewheat pasta – I used organic farfalle
1 clove garlic
8 large mushrooms
1 tbsp olive oil
2 tbsp white wine (optional)
1 tbsp light soy sauce
100 ml Cuisine coconut by Alpro
1 tbsp nutritional yeast – I used Engevita
1 tsp cornstarch + 2 tsp water
1/2 tsp smoked paprika
salt and pepper to taste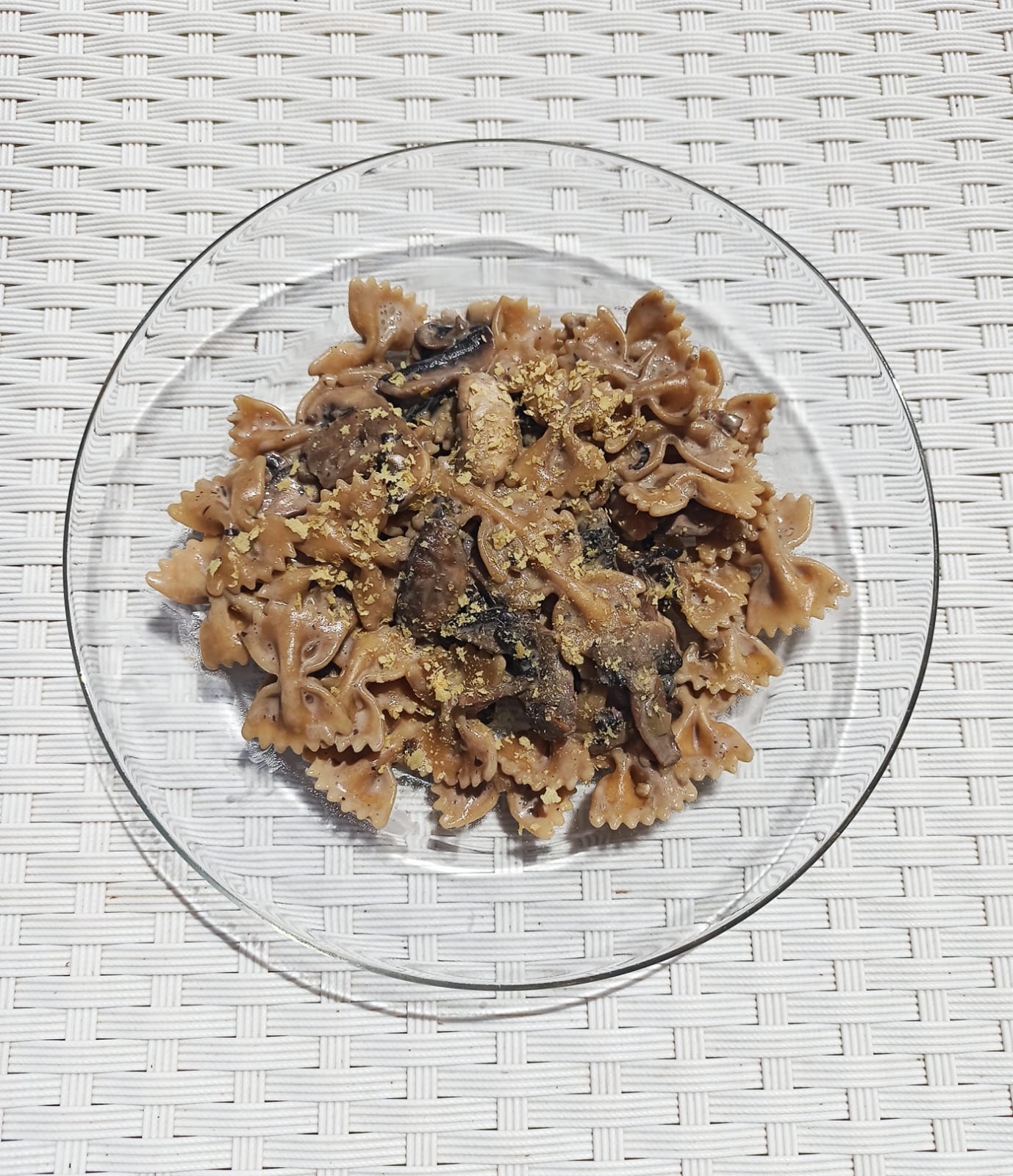 Directions:
Cook your pasta according to the package instructions.
Heat 1 tbsp olive oil in a wok or deeper saucepan and add chopped garlic. After 1-2 minutes add peeled and sliced mushrooms alongside with 1 cup of water (you can use reserved pasta water), soy sauce, white wine, salt, pepper and smoked paprika. Cook about 10 minutes till the liquid is almost evaporated and mushrooms are tender.
Then stir in coconut cream, nutritional yeast and cornstarch slurry (cornstarch + water). Let thicken.
Remove from heat and stir in cooked pasta. Serve warm with additional sprinkle of nutritional yeast.
Nutritional information (1 portion out of 2):
1791kJ/428kcal       68g Carbs, 6g Fiber, 11g Fat, 15g Protein
If you decide to try it and go public, tag me @fit_mysena. I will be happy to see your work! 🙂