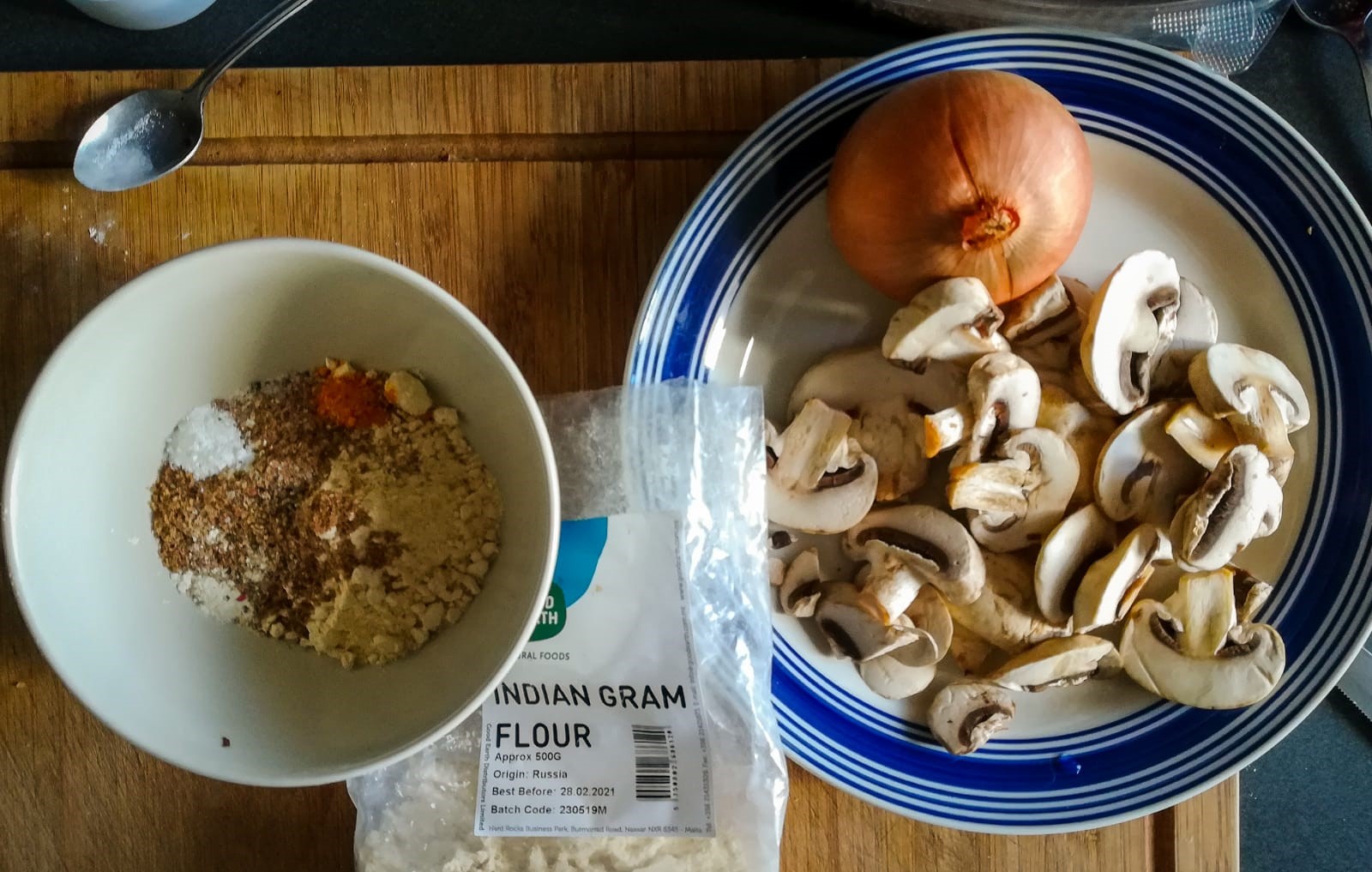 This vegan omelette is super easy and fast to make – ideal for a quick lunch, and can also make a good savoury breakfast or brunch.
Ingredients: 
For the omelette
1 cup Good Earth Indian Gram Flour
2 tablespoons Good Earth Golden Linseeds (ground into meal)
1/2 teaspoon baking powder
1/2 teaspoon turmeric
1/2 teaspoon garlic powder
salt & pepper
1 1/2 cups water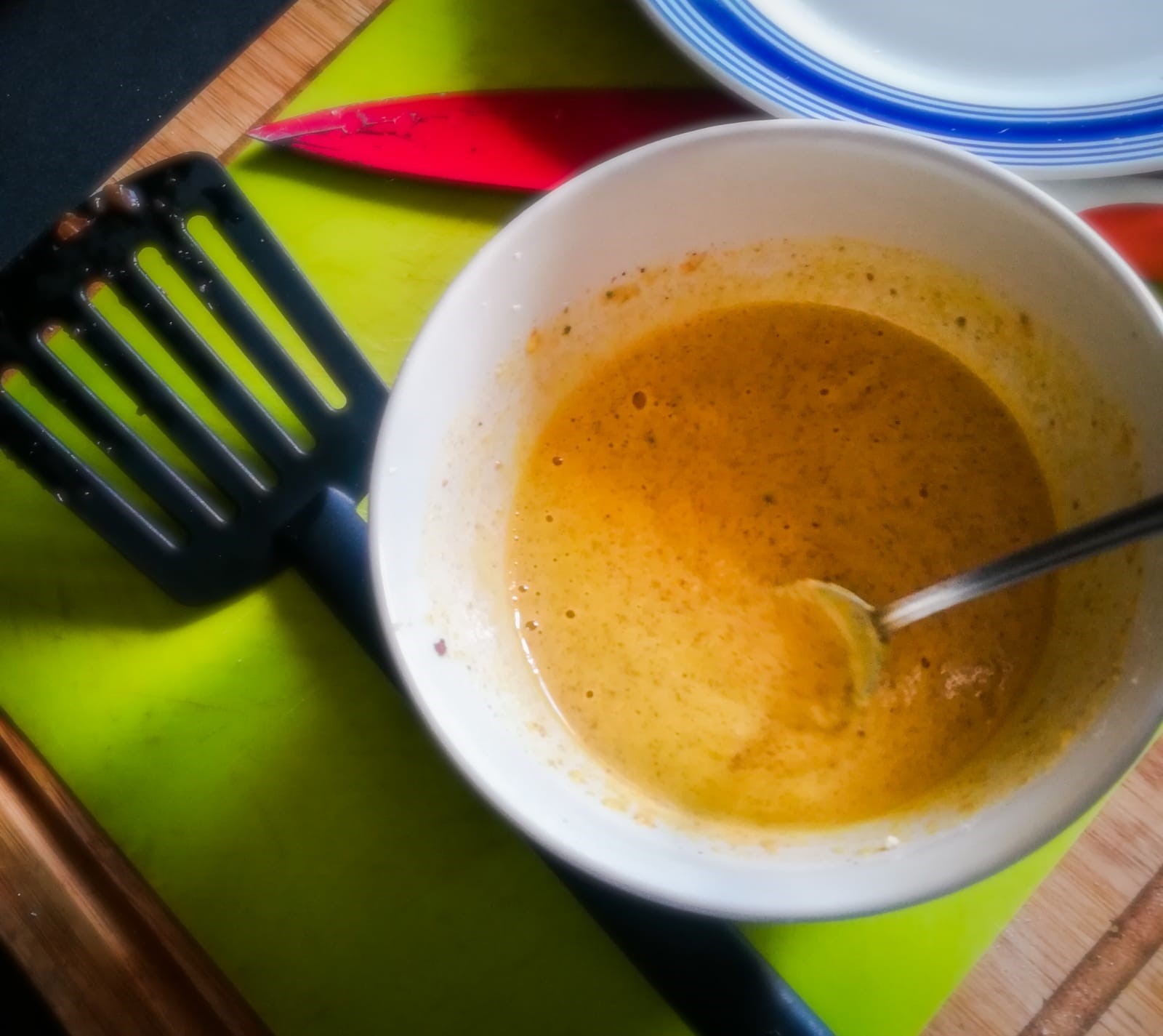 For the filling
400g mushrooms, sliced
1 onion, finely chopped
dash of soy sauce
1/2 cup white wine (optional)
salt & pepper to taste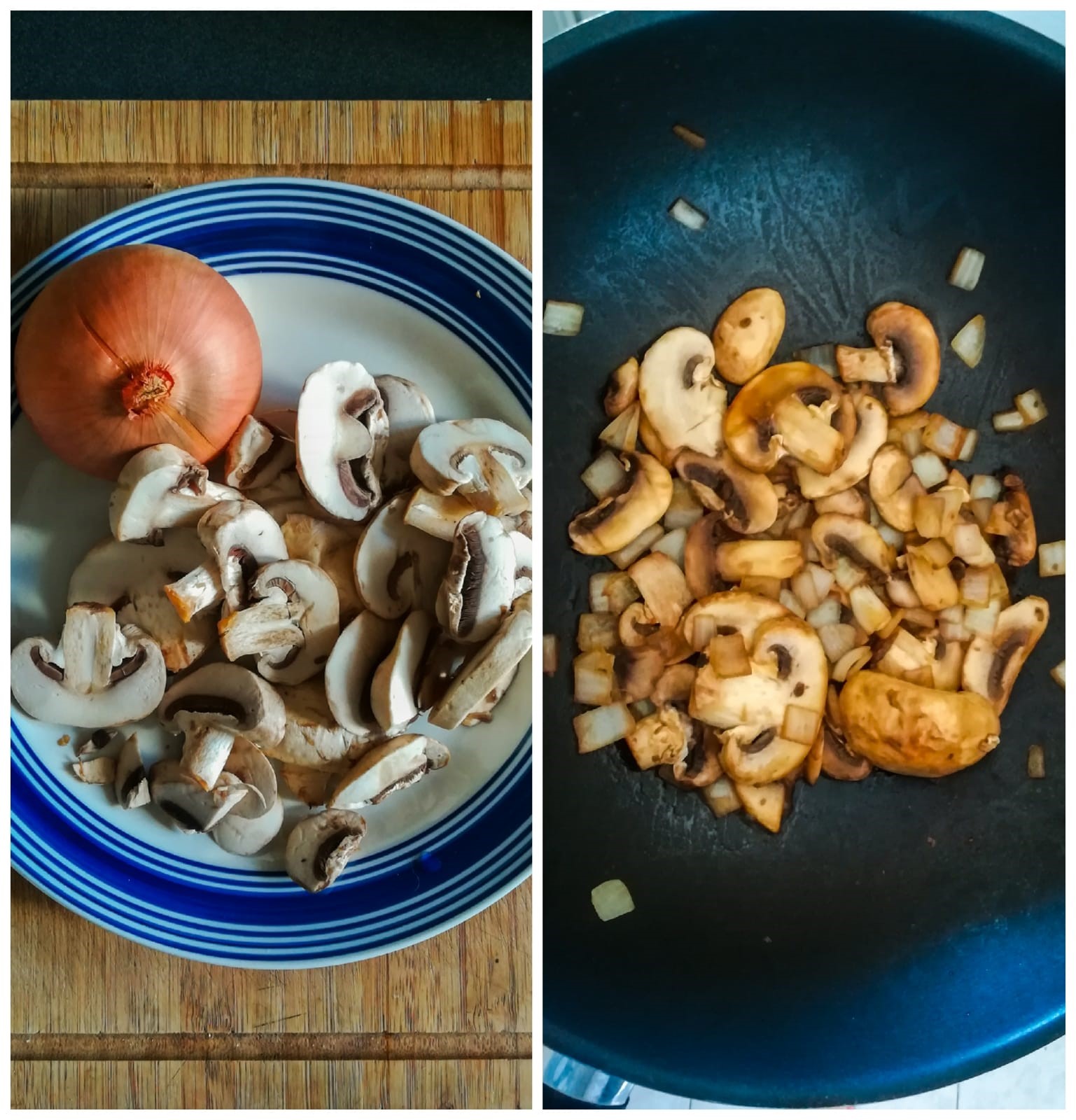 Directions:
For the omelette
Whisk all ingredients well together, and set aside whilst you start preparing the filling. Make sure that the batter is whisked well to avoid any clumps.
For the filling
In a hot pan, saute the chopped onion until translucent.
Add in the sliced mushrooms.
When you see the mushrooms browning, lower the heat and add in the soy sauce, wine, salt and pepper.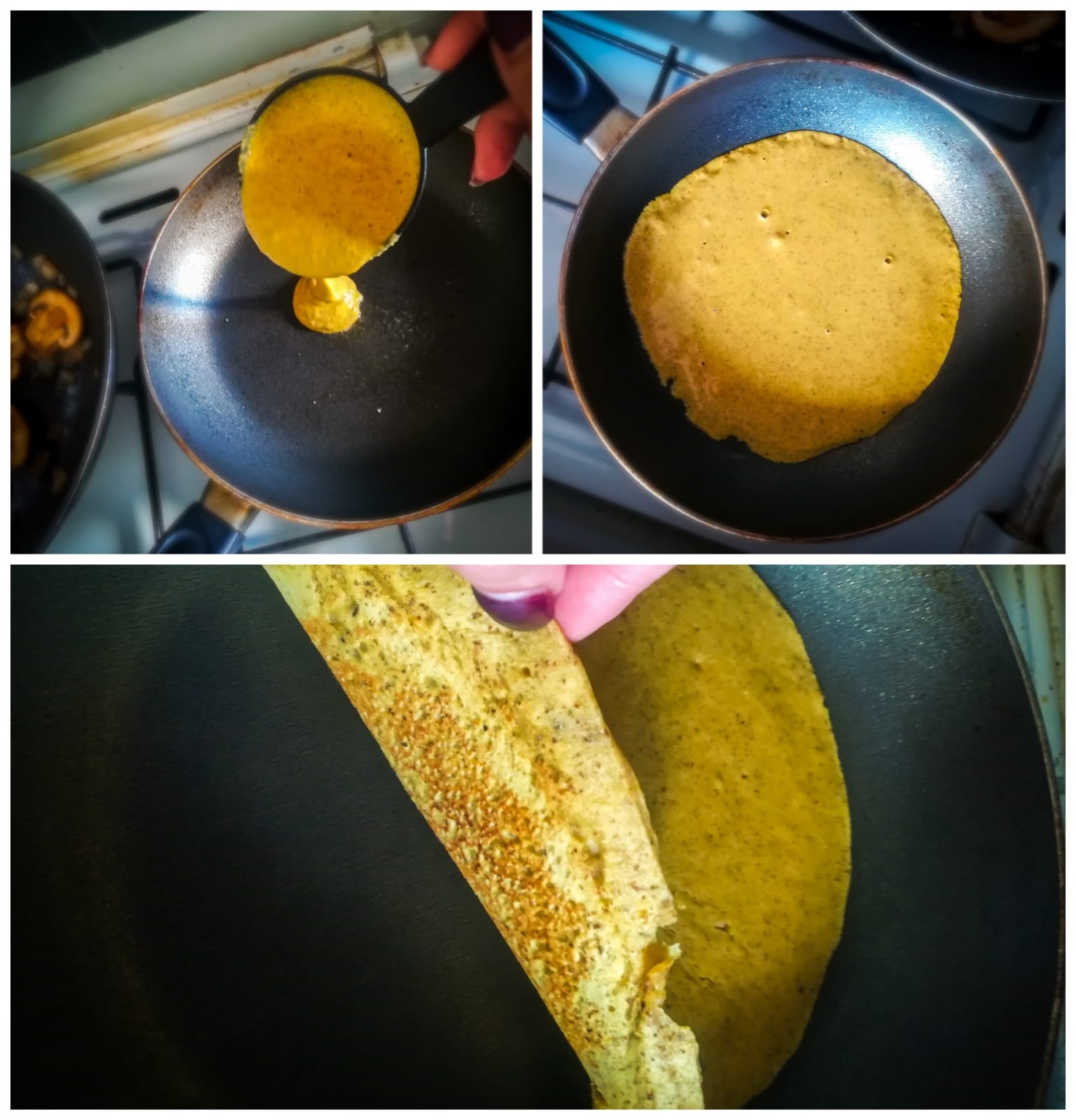 Cooking and assembling the omelette
In a medium-high pan, spoon a ladleful of the batter and using the other hand, swirl the pan so that the batter spreads evenly.
Let cook until bottom is golden brown (approx 2-3 minutes if making a thin omelette, 3-4 minutes for a thicker one)
Put the mushroom filling on the omelette and fold it in half over the filling.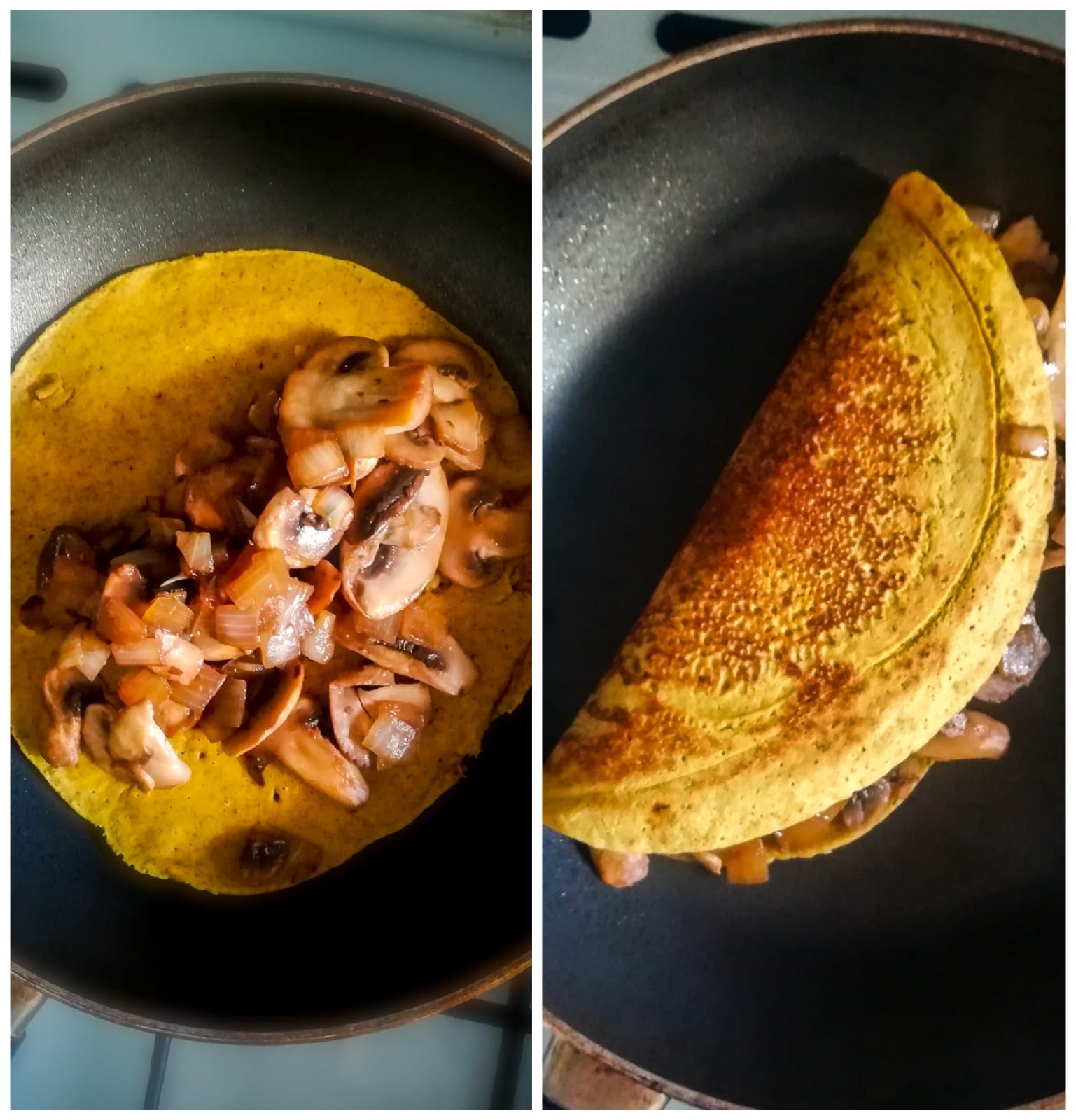 This omelette is super versatile, and you can fill it with whatever you desire. A very good idea would be serving it with avocado, baked beans or even with a side of scrambled tofu for a complete vegetarian/vegan brunch!
Enjoy!