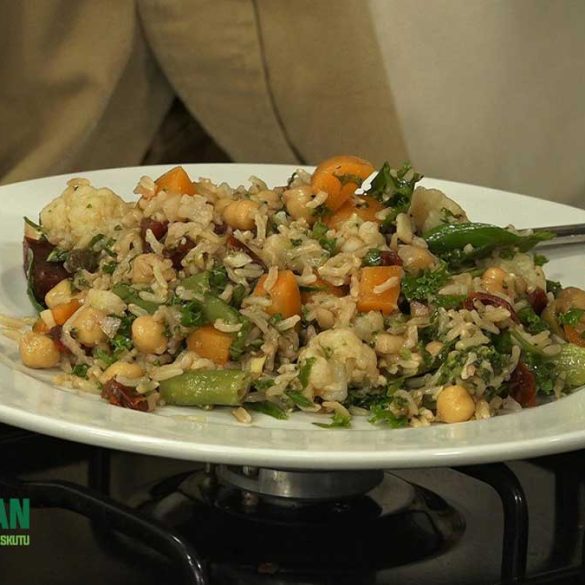 Ingredients
2 cups cooked whole grain rice (or preferred choice)
1 1/2 cups cooked legumes ( chickpeas or preferred choice)
3 cups cooked vegetables of choice; green beans, broccoli, carrots, cauliflower, beets, leafy greens etc.
1/2 cup pickled vegetables including chopped sun dried tomatoes, pitted olives, capers etc.
2 tbls vegan parmesan cheese
Vinaigrette
2 tbls red vinegar
Balsamic vinegar
Lemon juice
Salt & pepper
Chopped shallot
Garlic to taste.
Instructions
Combine all salad ingredients in a large bowl.
Whisk vinaigrette ingredients and pour over salad.
Mix well and serve.