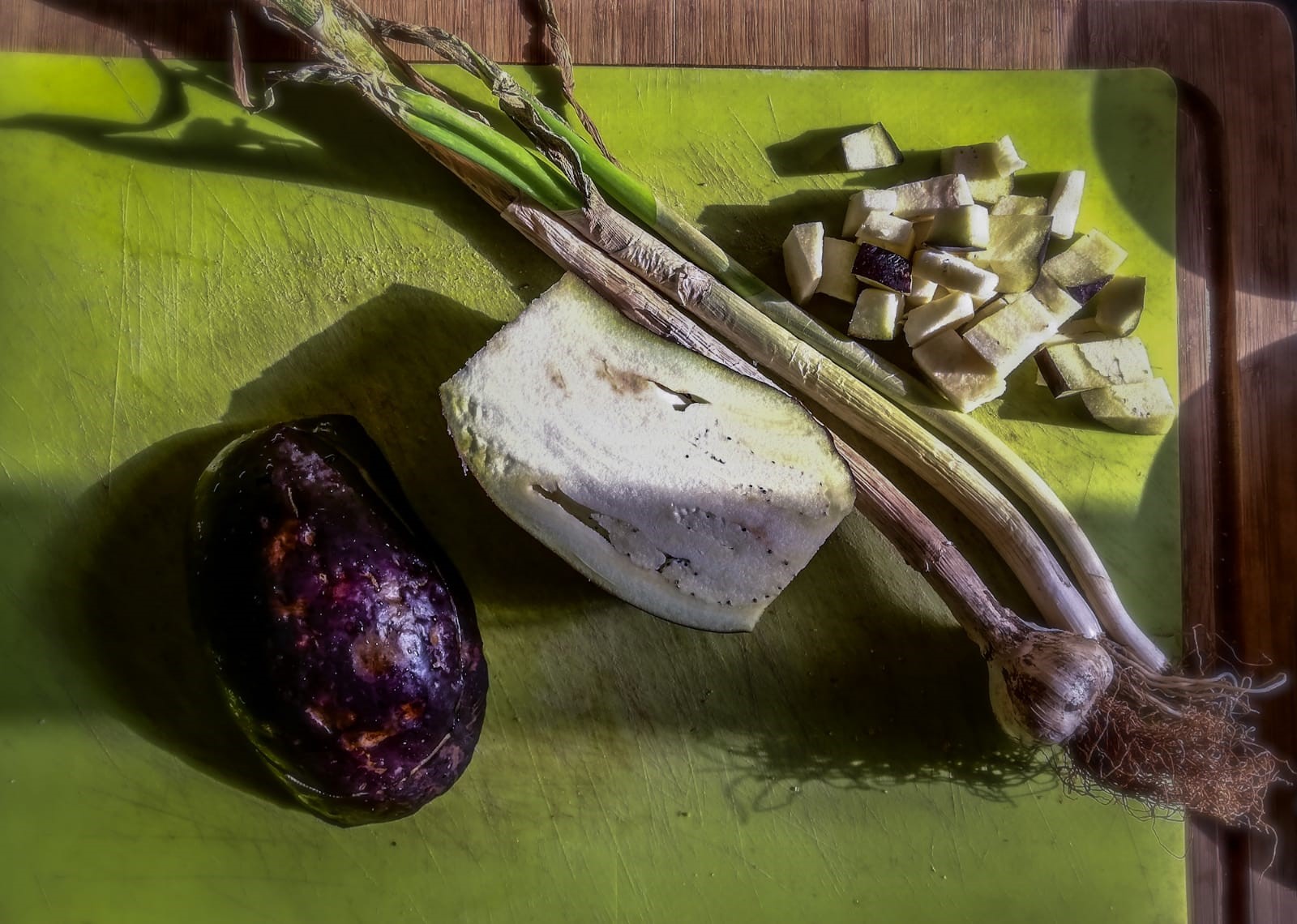 Another quick dinner featuring aubergines. Instead of the usual dishes I opted for this quick and tasty Asian dinner which can be very versatile. For instance, you can add or substitute mushrooms or zucchini for aubergines.
Ingredients: 
2 tablespoons soy sauce or tamari
1 tablespoon toasted sesame oil
1 teaspoon light-brown sugar
4 teaspoons vegetable oil
Aubergine, cubed
Spring onions, white and green parts separated and thinly sliced
3 garlic cloves, minced
A handful of basil leaves, torn
Noodles of choice, I used soba noodles
Sesame seeds for garnish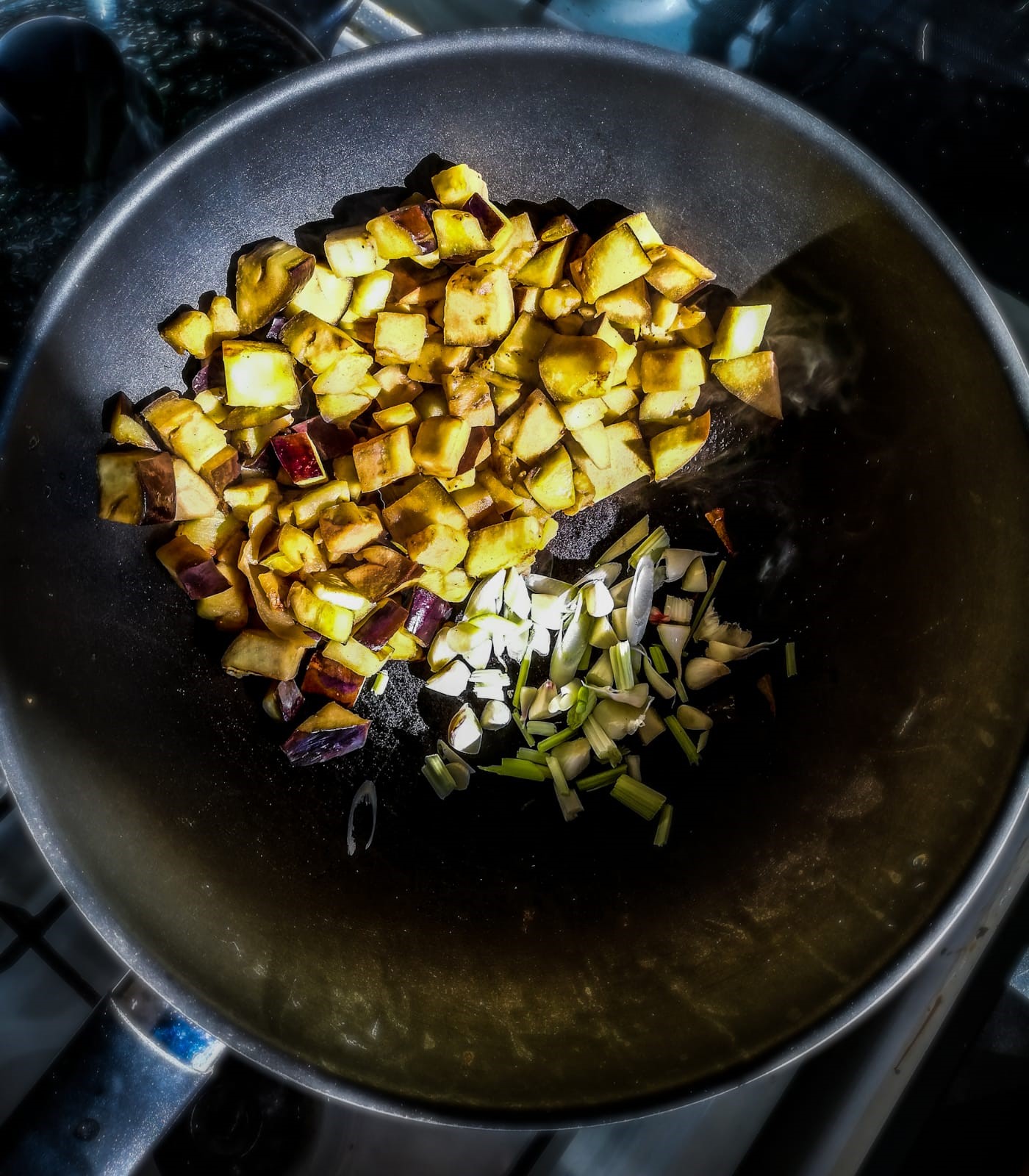 Directions: 
Cook noodles according to package instructions; drain noodles and rinse with cold water.
In a small bowl, combine soy sauce, sesame oil, and sugar and stir until sugar dissolves.
Heat a wok or a large pan over high until hot. Add 3 teaspoons vegetable oil and swirl to coat pan.
Add chopped aubergine and stir until golden on both sides.
Push the aubergine to side of pan and add the last teaspoon of oil.
Add the sliced white parts of the spring onion and the garlic and stir until fragrant, for a few seconds.
Add noodles and soy mixture and toss to combine all the ingredients.
Add the torn basil leaves and put the sliced green parts of the spring onion and sesame seeds on top, and serve.
Side note:
I also added fresh peas which were at hand and edamame to make this dish more "Asian". These were added towards the end of the cooking process just right before tossing the basil leaves to keep their bright green colour, making the dish more vibrant.