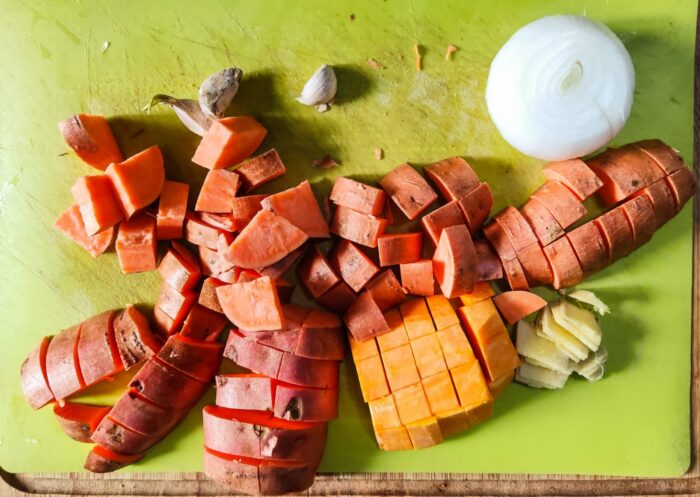 This stew contains simple ingredients and only requires one-pot and 30 minutes or less of your time. A perfect weeknight dinner to keep you warm during the colder months.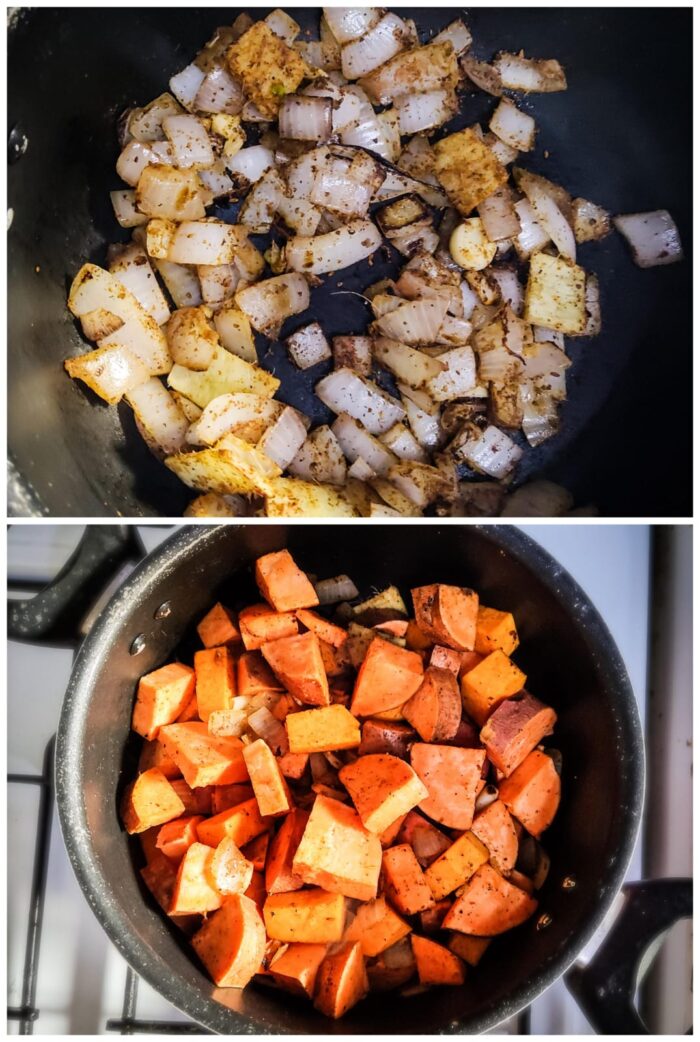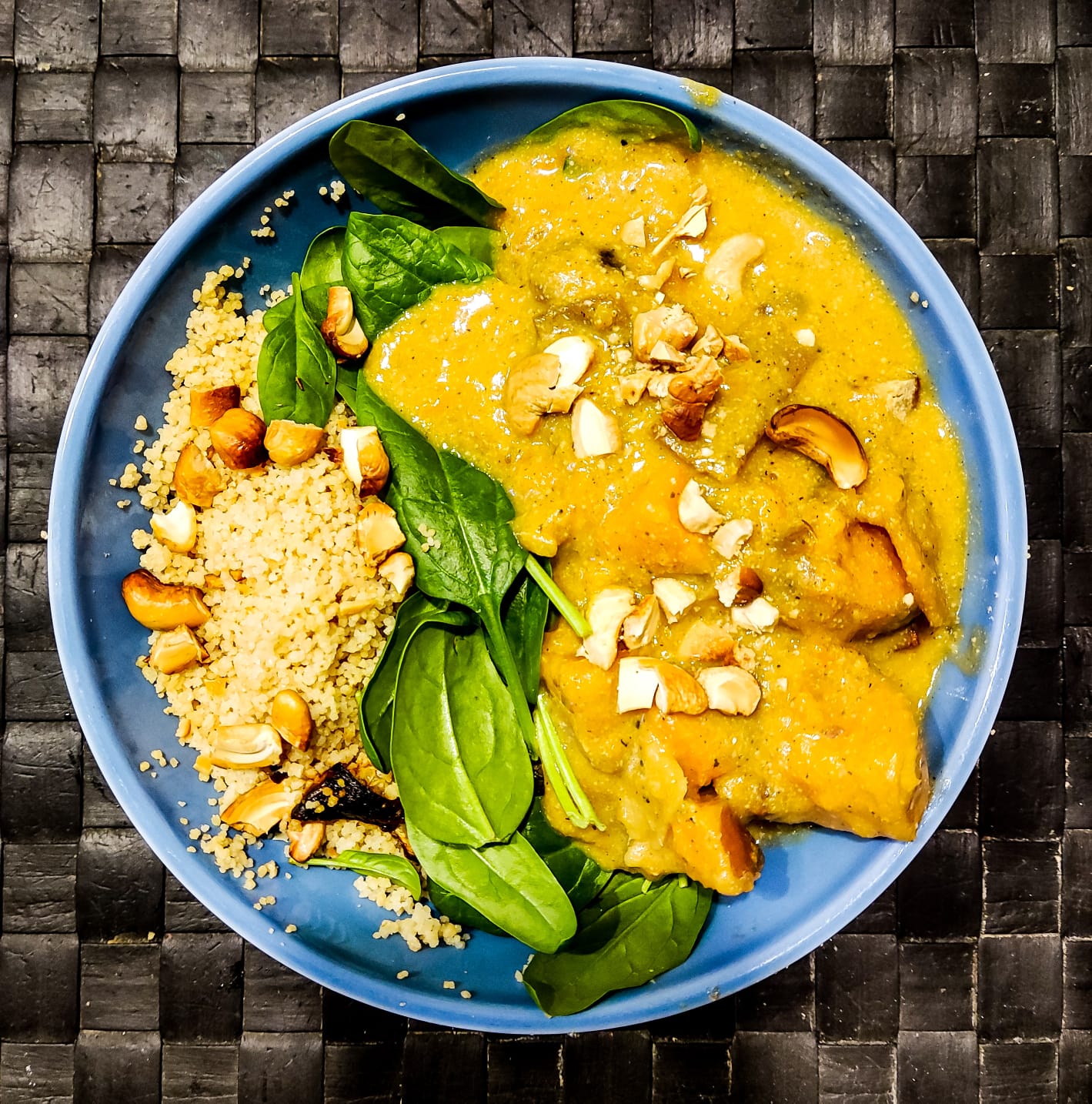 Ingredients
1 tbsp olive oil
3 cloves garlic, minced
1-inch ginger, thinly sliced
1 white onion, thinly sliced
2 tsp ground cumin
½ tsp cinnamon
¼ tsp ground nutmeg
¼ tsp cayenne pepper
2 medium sweet potatoes, cut into chunks
150g, butternut squash chopped
1 can full-fat coconut milk
1 cup vegetable broth
Pepper
Salt
1 tbsp tahini
Juice from ½ lemon
A handful of chopped roasted cashew nuts, to serve
Instructions
In a soup pot, heat oil until shimmering.
Add garlic, ginger, onion, and a pinch of salt. Cook for 3-4 minutes until soft and translucent.
Stir in spices and toast for 1 minute.
Add sweet potatoes and butternut squash. Stir well to coat the vegetables in spices and onion mixture.
Pour in the coconut milk and vegetable broth. Bring to a low boil, then lower the heat and simmer for 20 minutes.
Stir in the tahini and squeeze in juice from ½ lemon. Season with salt and pepper to taste.
Transfer half of the stew into a blender and blend until smooth.
Pour back into the pot and stir to combine.
Serve stew with a sprinkle of roasted cashews.
Notes
You can serve this stew alongside some rice or couscous, or some warm naan bread. This stew can also be fully blended and served as a soup.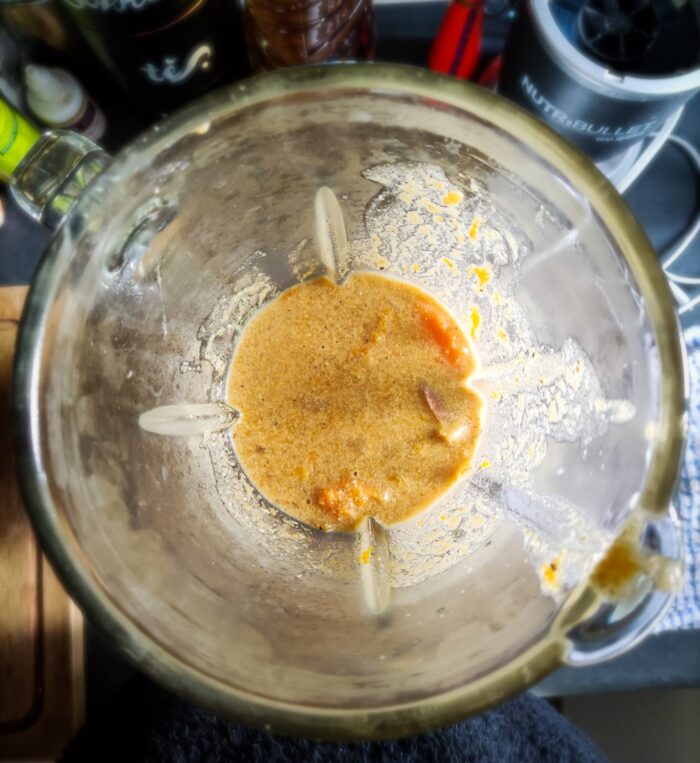 Enjoy!