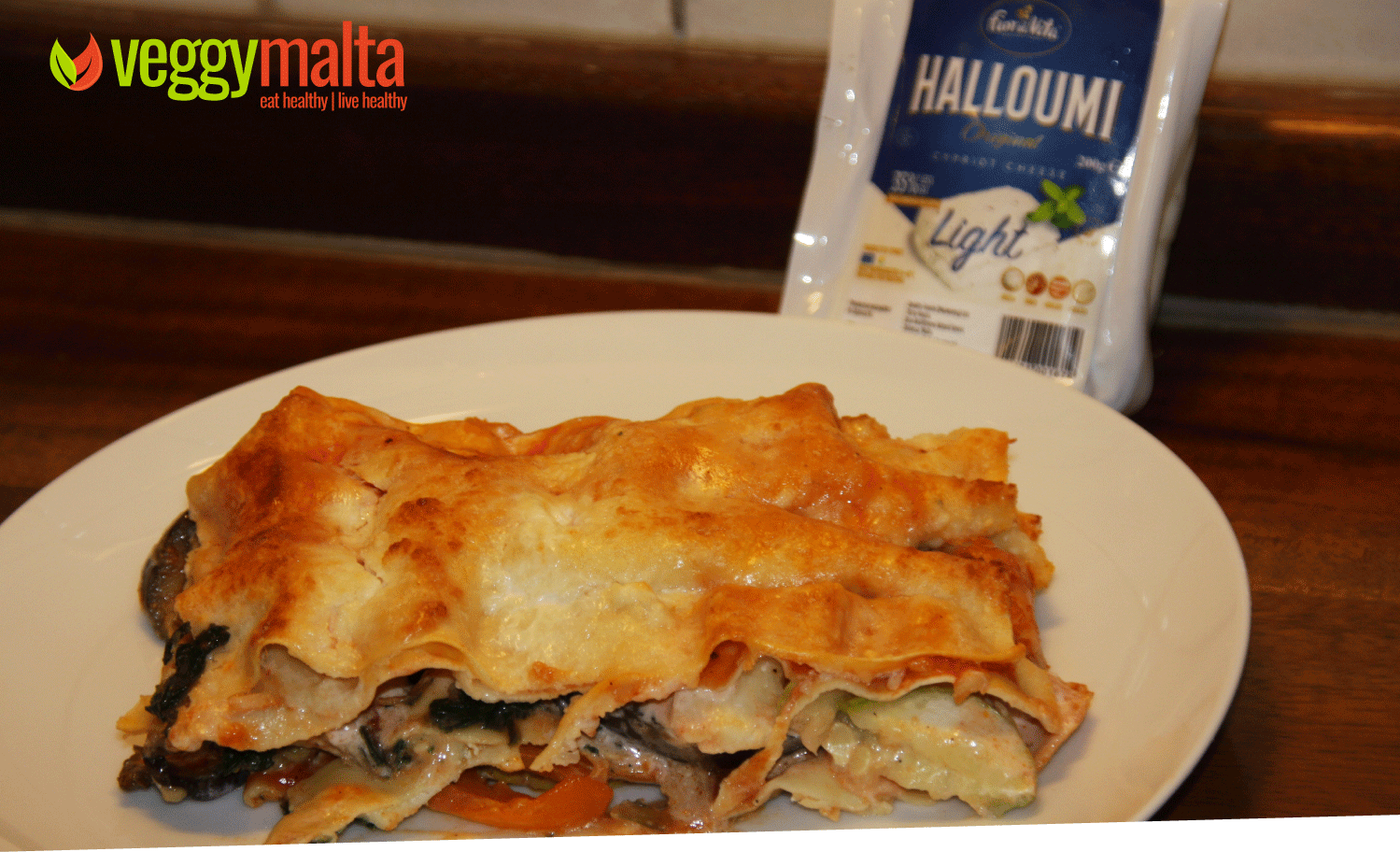 Lasagne is a favourite all-season dish and is a sure win with family and guests. Veggy Malta prepares this vegetarian vegetable lasagne which is easy to prepare but intensely tasty. Adding with it slices of Halloumi cheese which doesn't melt inside the oven (since it has a high melting point) and gives that extra punch to the dish. As a traditional cheese one should look for Cypriot Halloumi.
Cooking instructions for the Vegetable Lasagne with Fior di Vita Halloumi
Cut the vegetables into thin slices and grill in oven with salt and olive oil sprinkled on it.
Prepare tomato salsa with garlic, tomato purée, a teaspoon or sugar or honey, salt and pepper. 
When done start preparing the lasagne.
In a dish spread a layer of tomato salsa. Then add a layer of pasta sheets. Next make a layer of grilled vegetables. Top it with sliced Fior di Vita Halloumi cheese and sprinkle with vegetarian cheese. Cover with pasta sheets and cover again with tomato salsa. Do another layer of vegetables and halloumi. Finally cover again with pasts sheets, tomato salsa on top, soya cream and grated vegetarian cheese.
Put in the oven at 180° for 1/2 hour or until the top turns brown.
Ingredients needed for the Vegetable Lasagne with Fior di Vita Halloumi
Packet of lasagne sheets
1 aubergine
2 small marrows
Spinach (fresh or frozen)
Red and yellow capsicum
Fior di Vita Halloumi cheese
Plain tomato salsa
Vegetarian Parmesan grated (or another alternative)
Soya cream 
Quality Foods Ltd has declared that non-animal rennet is used in the production of Fior di Vita Halloumi and is therefore suitable for vegetarians.