4 main ingredients plus seasonings and you've got yourself such a tasty meal! If you are a vegetarian longing for some meat replacements (on a budget) this recipe is definitely for you. I like store-bought meat replacements, but they are often a bit pricey. Like this, you can make your own tofu meatballs with just a few simple ingredients, healthy and delicious.
If you make some alterations to the recipe, it can also be vegan and gluten-free. I served my 'meatballs' with bucatini pasta which are similar to spaghetti and marinara sauce, topped with parmesan cheese. You can also enjoy them just on its own with a dip, or with any other sides that you prefer. Let's get to it!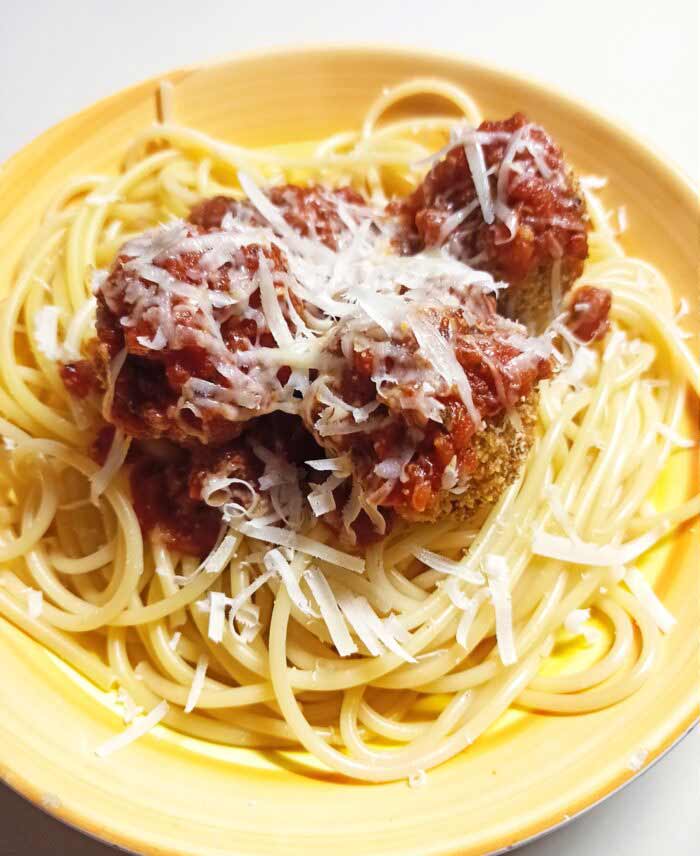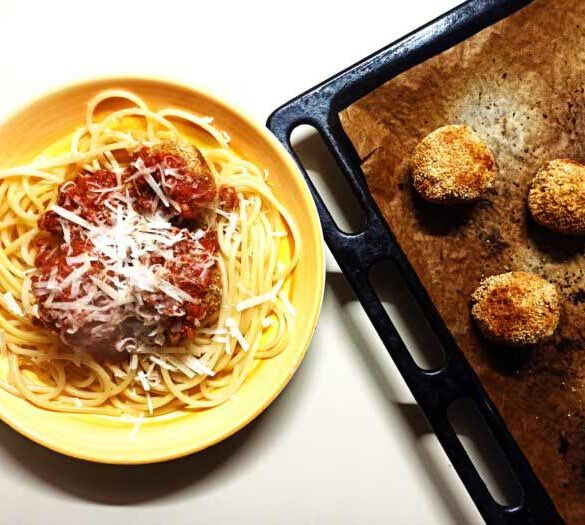 Ingredients
150g firm tofu
50g mild cheddar cheese (or vegan alternative)
1 egg
1/2 cup breadcrumbs + more for breading
1/2 tsp oregano
1/2 tsp basil
1/2 tsp thyme
1 tsp garlic powder
1/2 tsp ground cumin
1/4 tsp smoked paprika
Salt to taste
Instructions
Pre-heat the oven to 220°C.
Crumble the tofu with your hands to a medium bowl. Add grated cheese, egg*, breadcrumbs and seasonings. Mix well, combining all of the ingredients together.
Put about 1/3 cup of breadcrumbs into a deep plate for breading.
With clean hands, take a handful of the mixture and press together into a shape of ball. Cover with breadcrumbs and place onto a baking sheet lined with baking paper. I made 12 balls from this amount of ingredients.
When you are finished, you can spray the balls with spray oil, or omit this step and place them in the oven straight away. Bake for 15-20 minutes till golden brown, flip halfway.
Serve for example with cooked pasta of choice (I chose bucatini), marinara sauce and grated parmesan cheese (or vegan alternative). 
*Note: You may try replacing the egg with vegan substitute, such as flax egg, it should work too. In this case, add some olive oil to the mixture as well 🙂

Nutritional value (1/12 'meatballs'): 61 kcal,  4g Carbs, 4g Protein, 3g Fat