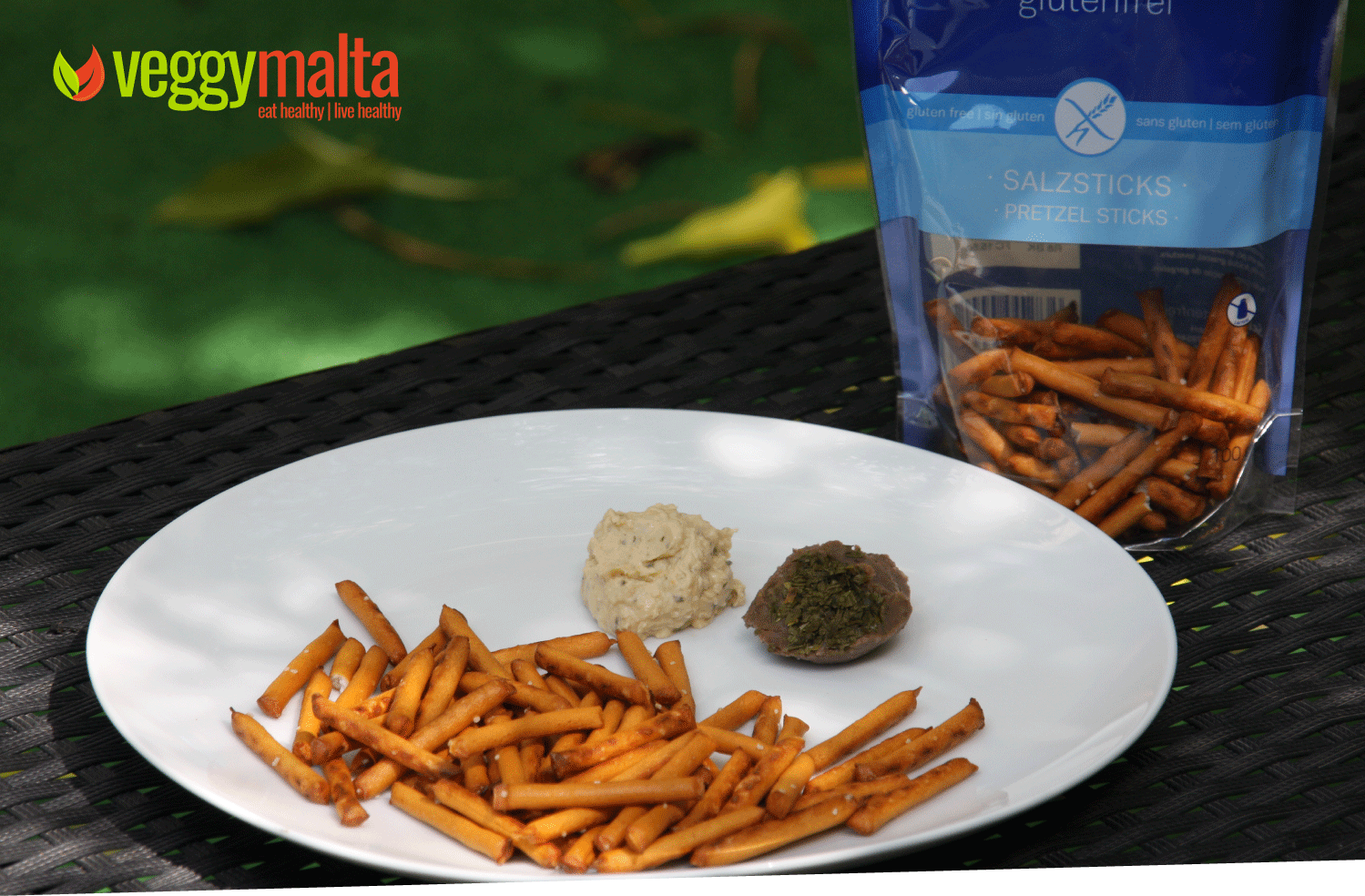 Veggy Malta tries out Seitz gluten free pretzel sticks. It's a nice and tasty pretzel alternative for those suffering from gluten intolerance. 
I took the Seitz gluten free pretzel sticks plain and I also tried them out with some dips. You really cannot distinguish them (taste wise) from other pretzels even though they are made from rice flour and maize starch. One should make a note that the product is vegetarian but not vegan (since it contains egg).
The pretzel sticks are slightly salted and are deliciously addictive once you start and make an excellent between meals snack. All things considered the calorie count is not high, as there are 368 kcal in a packet of 100 g. But I seriously doubt you will manage to consume a whole packet.
Whether you are on the go or in front of the TV or hosting friends – these crispy sticks are ready to eat and will certainly pleases everyone. They also are a great (and simple) buy when inviting over friends who might have gluten intolerance.
Seitz offers a wide range of gluten free products and is locally available in leading supermarkets and is imported locally by Rimus Trading agency Ltd.