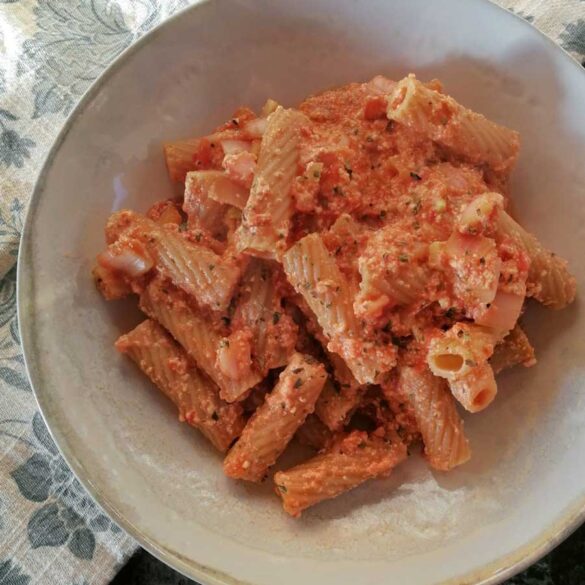 Ingredients
80g Ricotta
75g Pasta
150g Polpa
50g Onion
2 Garlic cloves
10g Vegan Parmesan cheese/nutritional yeast
Dried Basil and oregano
Salt and pepper
Spray oil
Instructions
Boil pasta according to cooking instructions. 
Spray a nonstick pan with some spray oil and fry the garlic and onions.
Lower the heat and add in the Polpa and some pasta water.
Add some dried basil and oregano and season with salt and pepper. Leave the sauce to cook for a few minutes until water is absorbed.
Add in the ricotta and cooked pasta. Mix well and turn off the heat.
Add in vegan cheese/nutritional yeast, mix well and serve.
Notes
*Calorie count may differ according to the products being used.