VeggyMalta tries out Amy's Kitchen vegetable lasagne. This is a gluten free and dairy free lasagne.
This product is one of Amy's Kitchen range of frozen prepared meal. The brand has a number of prepared meals that in most cases vegan and also gluten free, like their Chinese noodles and veggies, or Breakfast scrambles. The product also carries the logo / seal of the Vegan society.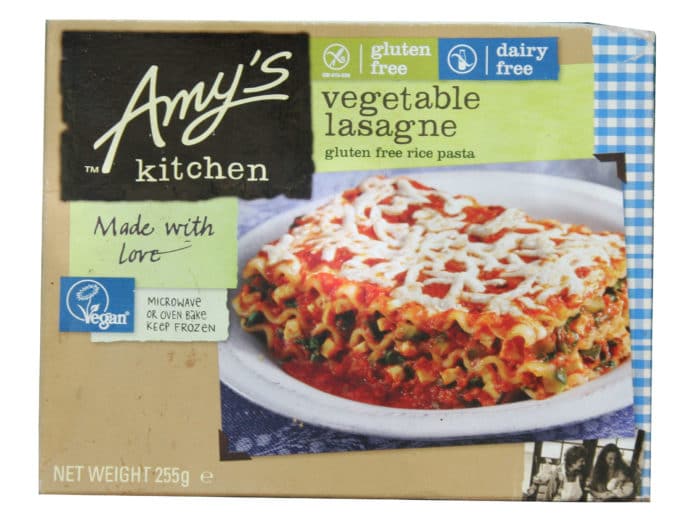 The big plus for this product is it's ease of use / consumption. Just open the packet and heat by microwave or oven. If you choose the microwave option the packaging advises between 5-6 minutes making it ideal for meals at work. It also comes inside a paper tray, meaning you can use that itself as a plate. I choose to heat it in the oven, which obviously takes longer to heat. After heating I added some more vegan cheese on top.
The main ingredient is organic rice pasta, which is used to substitute traditional pasta making the plate gluten free.  In fact 93% of the agricultural ingredients are produced in accordance to US organic legislation which is why you see the word organic constantly mentioned in the list of ingredients. One should mention that the product contains soybeans (for the attention of those who have a soy allergy).
Amy's Kitchen Vegetable Lasagne is made with spinach, courgettes, sweet carrots and tofu mixed with dairy-free mozzarella style cheese plus the sauce made from vine-ripened tomatoes. Each serving has 331 kcal and 8 g of protein.
Amy's Kitchen is imported and distributed locally by Rimus Trading Agency.