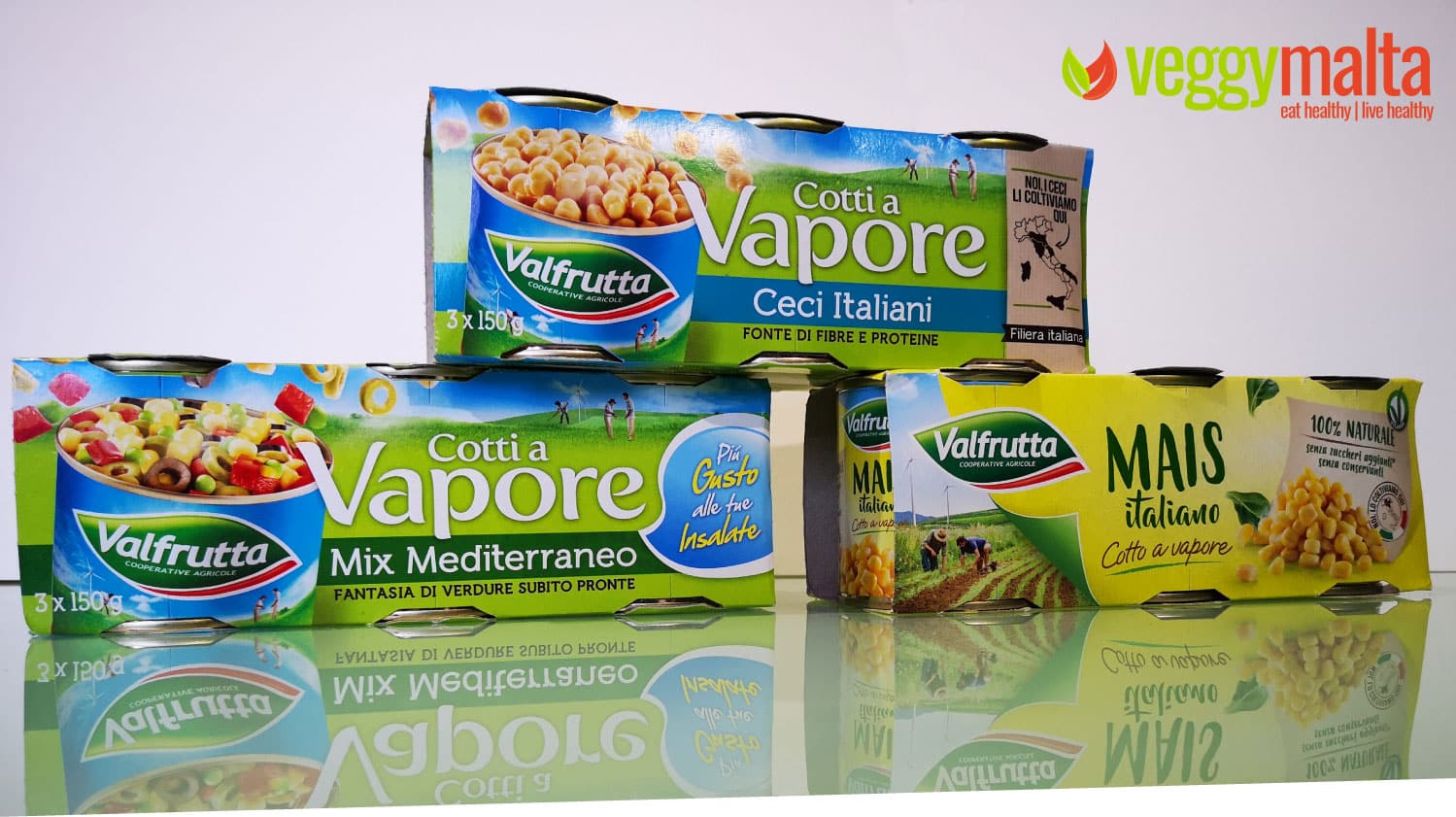 We tried out Valfrutta's "I Cotti a vapore" range. For who don't understand Italian Cotti a vapore means steam cooked. That is the product's advantage. They are steam cooked and ready for consumption, just open and eat.
Valfrutta's range is without preservatives and freshly processed. Valfrutta is proud to present a range 100% produced in Italy (and you are also shown on the label the region in Italy where the product is cultivated). Worth noting are the number of initiates the company undertakes to decrease its environmental footprint from wind energy to water re-use. Given that the can is fully recyclable, after consuming the product you should tear the label and rinse the can and place it in the recycling bag.
Let's look at the products themselves.
Mix Mediterraneo | Mediterranean mix : made up of corn, peas, green olives,black olives and red peppers.
Mais Italiano | Italian sweetcorn : packed with fibre, vitamins and minerals [1].
Borlotti Italiani | Italian borlotti beans : rich in protein, and can help maintain a healthy blood pressure [2].
Ceci Italiani | Italian chickpeas : nutrient rich (folate, iron, phosphorus, copper and manganese) along with being a source of protein and fibre [3].
Cannellini | White kidney beans : contain Vitamin K and are rich in protein and fibre [4].
Piselli picolli Italiani | Italian small peas : an excellent source of protein and fibre.
Lenticchie Italiane | Italian lentils : rich in iron and calcium along with being high in protein and full of fibre [5].
Soia Italiana |Italian soya : Amongst the best sources of plant-based protein, and contain a mix of vitamins and minerals [6].
If you are stuck on what you can do with this range, Valfrutta's website also offers a large variety of recipes (including vegan and vegetarian) that one can use. Valfrutta's I cotti a vapore come in packs of 3 cans.