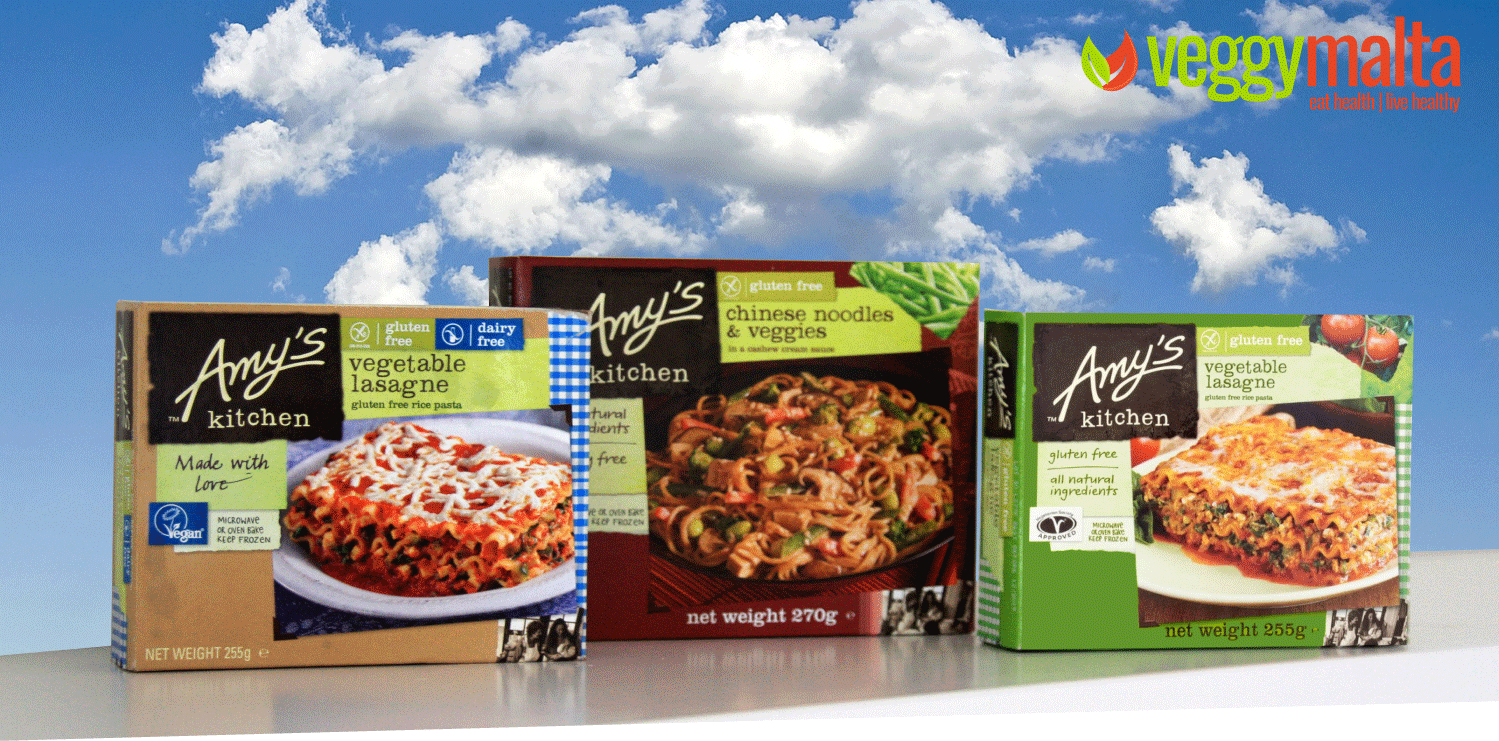 Amy's Kitchen has come to Malta. This American vegetarian, vegan and gluten free brand is now on supermarket and shop shelves across Malta and Gozo.
So what's special about Amy's Kitchen? For those who don't know the brand, Amy's Kitchen offers a wide range of easy to prepare foods which can be vegetarian, vegan, dairy free, lactose free, gluten free, soy free, or even tree nut free.
The story that started this business is a picture story. It started way back in 1987, when Rachel was pregnant with Amy. Rachel was on bed rest so Andy (her husband) had to go out looking for ready made meals. When he couldn't find anything suitable which was vegetarian and organic, they choose to start making their own food. They started with pot pies but consumers quickly started asking for more choice and furthermore products for people who live with allergies. The brand was named after the daughter, who today plays an active role in the company that shares her name. Interestingly the Berlingers at first couldn't agree on what to name the new company but the name came to Rachel's mother during a dream. So they called it after the newest family member, Amy.
The company has grown from it's roots in California. Yet it still is a family business. As they proudly state, they are not in the business of making shareholders happy but in the business of cooking delicious, organic vegetarian meals for everyone. Furthermore Amy's Kitchen claim that all of their dishes are non-GMO.
Amy's Kitchen range locally
The range of Amy's Kitchen food available locally is set to grow. At the moment you can find a selection of vegan and vegetarian products most of which are gluten free. The Vegan range includes: Vegetable lasagne[GF], All American veggie burger, Chinese noodles & veggies [GF], Thai red curry [GF] and Manhattan veggie burger [GF]. The vegetarian range includes: Chilli mac & cheese [GF], Mac & cheese, Broccoli & cheddar bake [GF], Vegetable lasagne [GF].
Amy's Kitchen is imported and distributed locally by Rimus Trading Agency.