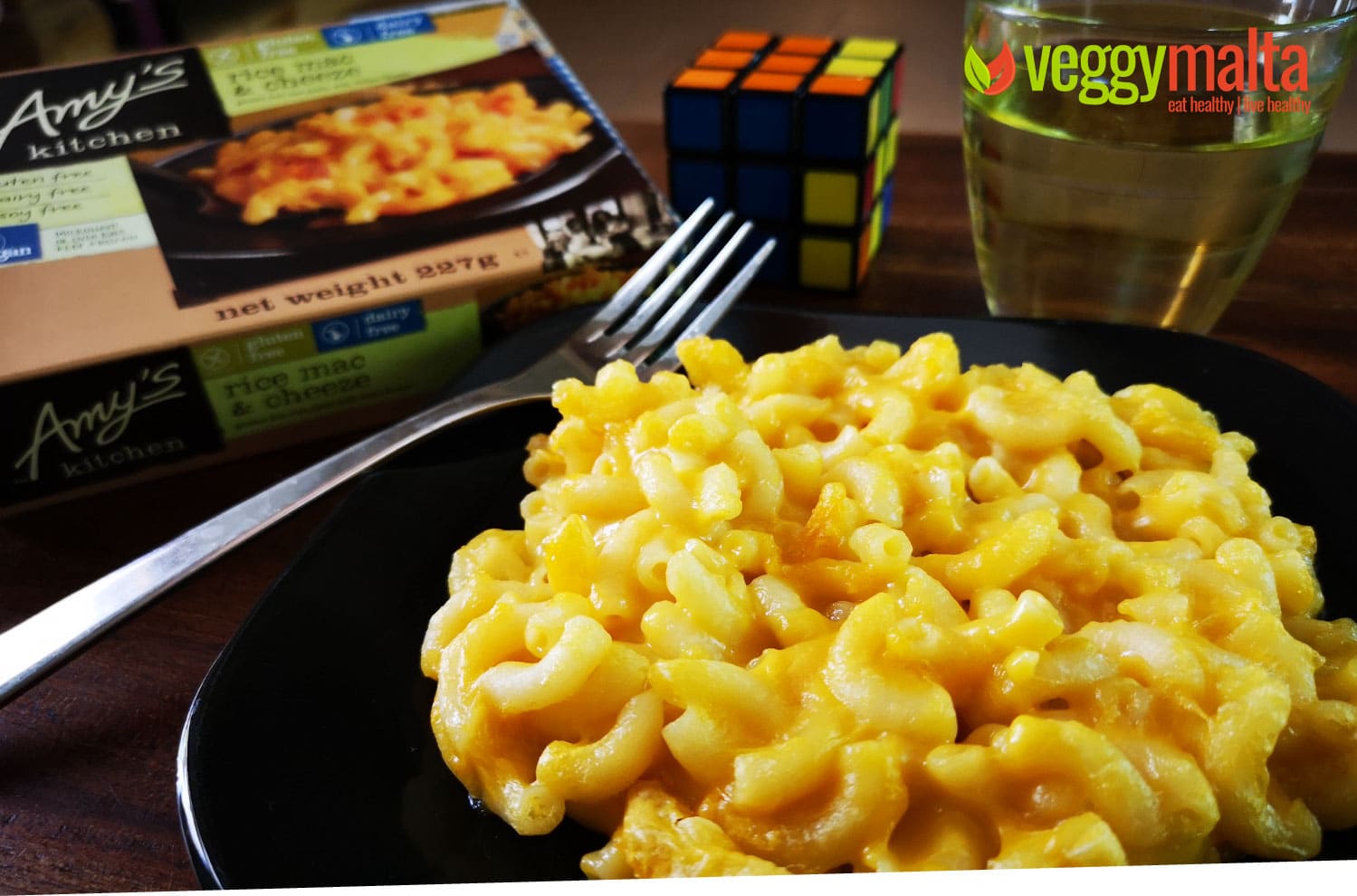 VeggyMalta tried out Amy's Kitchen rice Mac & Cheeze, another vegan, gluten free and dairy free product from this American brand.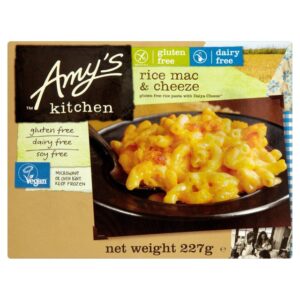 We have tried out a number of Amy's Kitchen prepared meals on our page including their Vegetable Lasagne (vegan & gluten free), Chinese Noodles and veggies (vegan & gluten free), Broccoli & Cheddar bake (vegetarian & gluten free) and their Breakfast scrambles (vegan & gluten free). In fact one can say that Amy's Kitchen offers a selection of food for both the gluten free and vegan audience.
This time we tried their Rice Mac & Cheeze. Amy's Kitchen Mac & Cheeze fits within the American tradition of macaroni and cheese in a box. Whilst it's traditions can probably be traced to Europe, it became a household name in America when in 1937 the Kraft Company put it in a box. Since then every American grew up with it. Some eighty years after that, Amy's Kitchen has created a vegan version (rather than using dairy) and used rice based pasta making it gluten free as well. It also is soy free.
Preparing Amy's Kitchen Mac & Cheeze is very easy. You can choose to heat it in the oven or the microwave. When I am not in a hurry, I tend to prefer heating in the oven. It takes around 30 minutes to cook in the oven. If you're in a hurry the heating as per the instructions should take you around 5 minutes. The pasta has a strong cheesy taste, coming from the Daiya vegan style cheddar cheeze, even though you know that you are not eating any cheese.
A serving contains 518 kcal and 8 g of protein.
Amy's Kitchen is imported and distributed locally by Rimus Trading Agency.