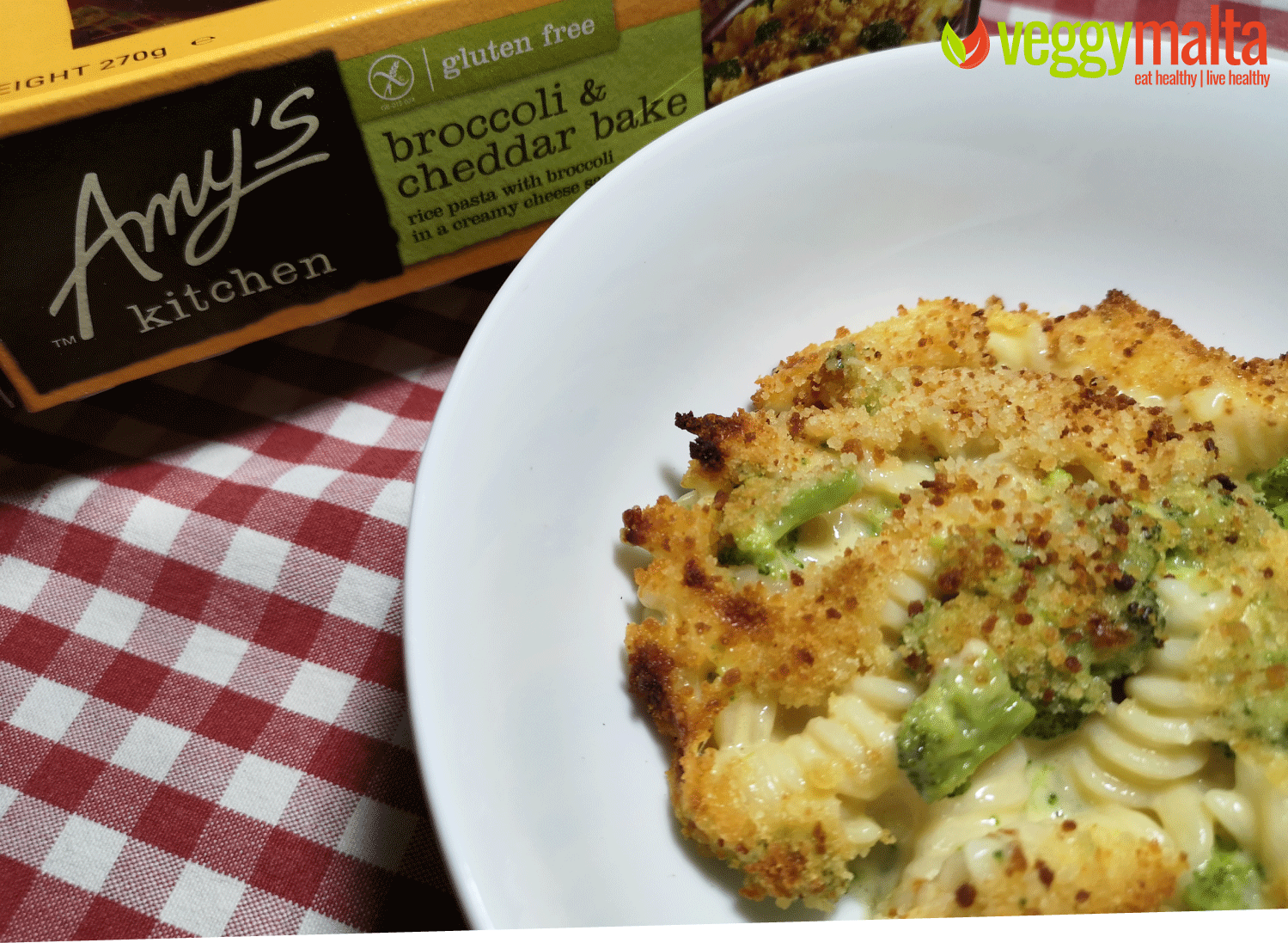 VeggyMalta tries out another product by Amy's Kitchen. This time we tried Amy's Kitchen's Broccoli & Cheddar Bake. As the name gives away, this is a vegetarian product within the range and not a vegan one.
It actually carries the Vegetarian Society's seal of approval. The other sign on the package to take note of is that one stating that it is gluten free. Like most Amy's Kitchen products, this is another simple to use, ready made meal. I choose to heat it in the conventional oven, yet you can easily heat it in the microwave. If you are planning of eating this at work, you don't even need to have plate as it's comes with it's own paper plate. Heating in the microwave will only take you around 5 minutes!
Now for the taste. The pasta is rice pasta which is surrounded by the cheddar cream sauce. The taste of the cheddar sauce is not overbearing and blends well with the pieces of broccoli. Over it all there are gluten free breadcrumbs that give the plate an added crunch. The serving also contains 16 g of protein, which is actually very good. Plus there only are 424 kcal per serving.
As highlighted this is another of Amy's Kitchen easy to prepare meals. We have tried a number of these from this American brand, namely the Vegetable Lasagne and the Chinese Noodles. Even these are gluten free.
Amy's Kitchen is imported by Rimus Trading Agency.