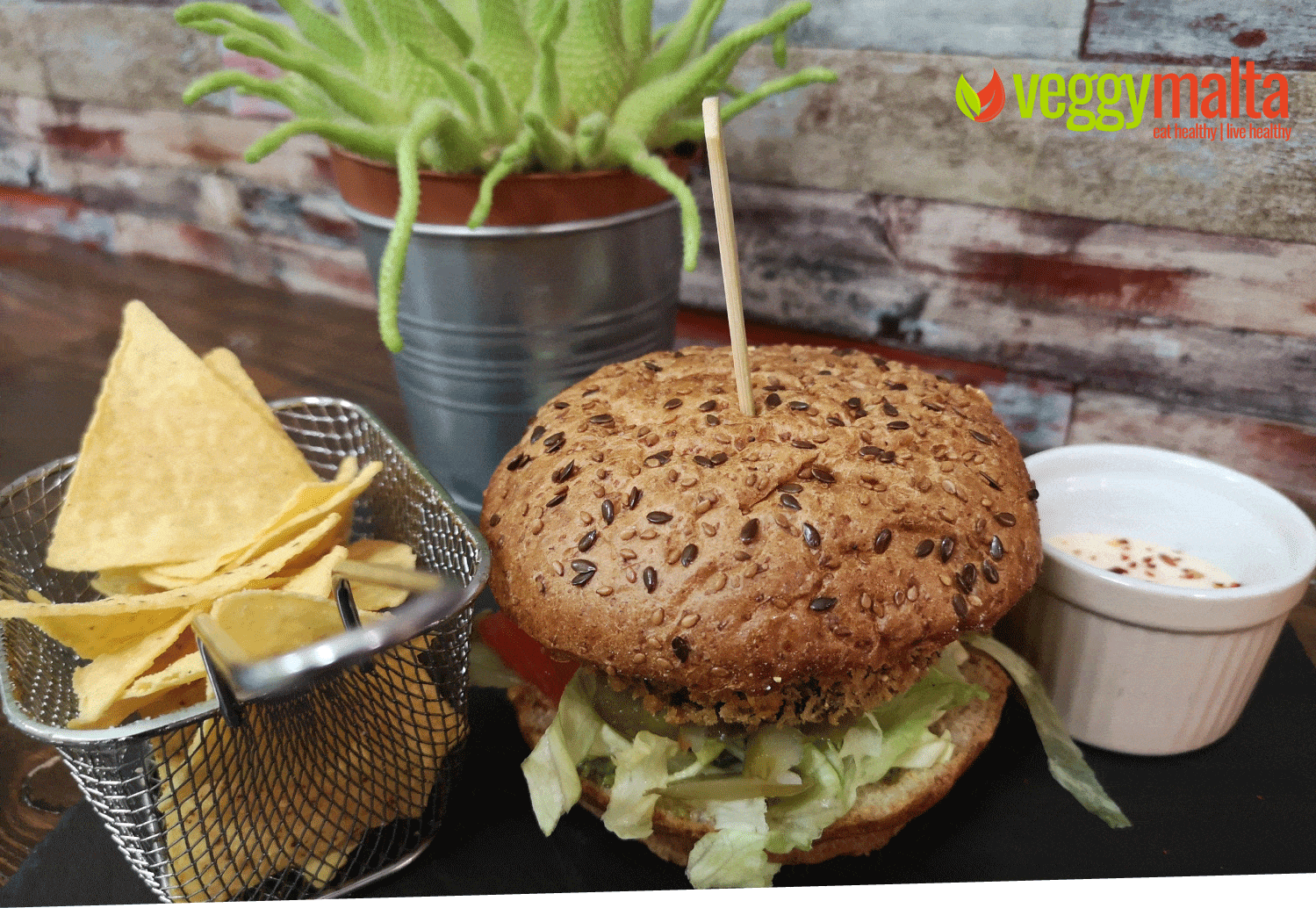 Whilst we all want to eat healthy and exercise, there undoubtedly times when you just want to eat a burger. Obviously not the environmentally unsustainable, pesticide and antibiotic filled, World Health Organisation cancerous certified, hearth clogging, rainforest destroying. methane polluting, animal cruel beef burger! No a juicy and tasty plant based burger with a side of fries!
So if you are craving for a bite here are 6 restaurants in Malta where you can go and eat a vegan burger.
1. We can start with Becky's Kitchen in Naxxar. Their vegan burger is Malene. They also have V for veggie (which is vegetarian yet it can be turned vegan).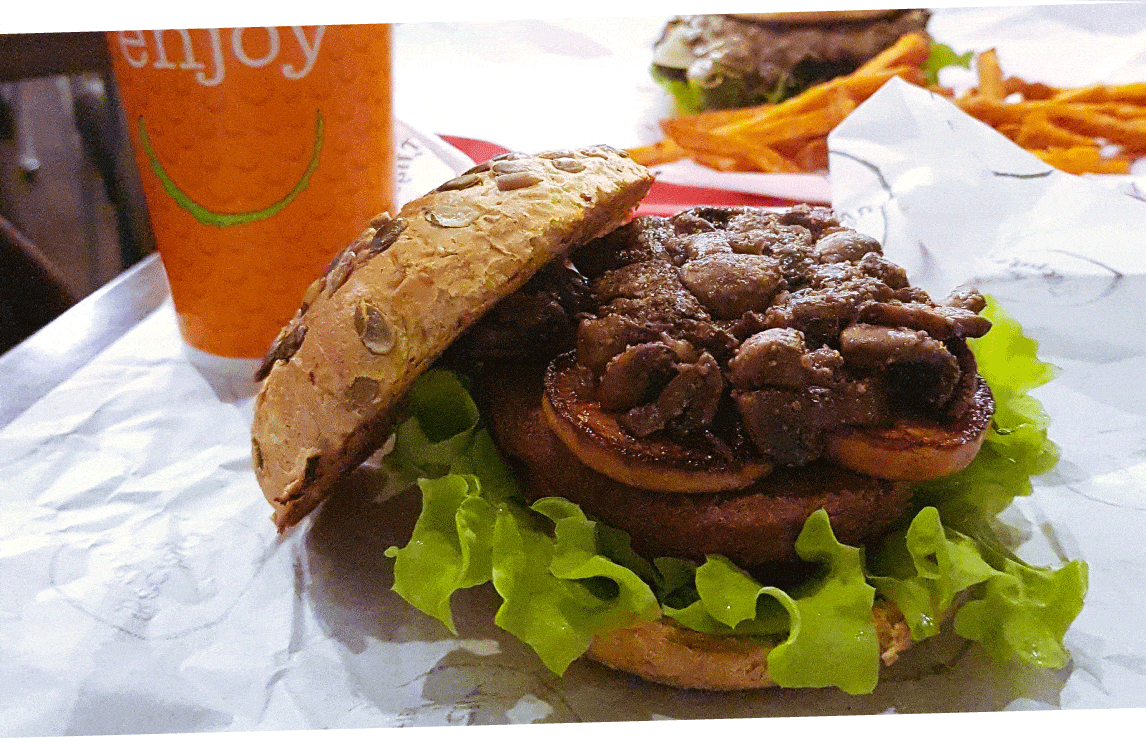 2. Second on our list is Balance Bowl in Gzira.   They have a choice of vegan burgers (everything is vegan at Balance Bowl) though I would recommend the Bello Burger with Chilli Mayo Dip.
3. The Le Bistro at the Radisson Blu St Julian's, is the place to go if you wish to take the Beyond Burger which looks, tastes and feels like a bloody beef burger.
4. On the other side of the island at St. Paul's Bay you can find Pash. Try out the Red Kidney Bean & Sweet potato burger or the Tofu Burger.
5. If you want to dine with a view try out Naar Resto Bar in Balluta Bay and try out The Best vegan Burger (that's what it is called).
6. And finally if you want to try the Most crazy vegan burger you have ever seen, and tried! go to The Grassy Hopper in Gzira.
We have tried all of these restaurants (as we do not recommend placed we haven't already reviewed). Oh… and cheers!