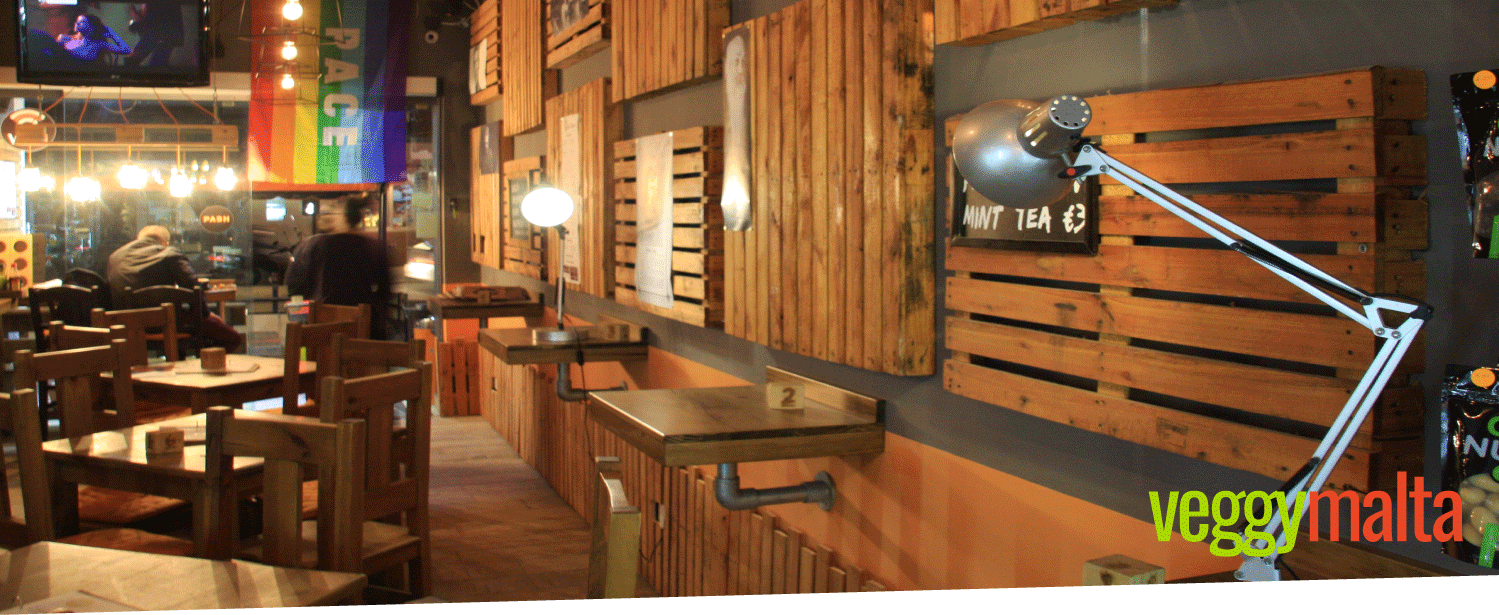 Veggy Malta tried the Red kidney bean and sweet potato burger from Pash.  A good place for vegetarians and vegans with a number of products on the menu clearly labelled vegan or vegetarian. My burger was totally vegan!
The menu describes the burger as a "Vegan black carbon bun, red sweet potatoes and red kidney beans burger with fresh parsley, onions, capsicums and gluten free oats, tomatoes lettuce, caramelised onions and shiso mix. Served with in house caper mayonnaise and baked red sweet potato wedges."
The burger is very rich. The different tastes compliment each other. The black bun looks different on the burger. In fact the black bun is made from flour yeast and bamboo carbon. Being made from bamboo carbon, it has a neutral taste and does not take anything away from the actual taste of the burger. The chef also advised that it actually makes it a healthier alternative and is digested faster.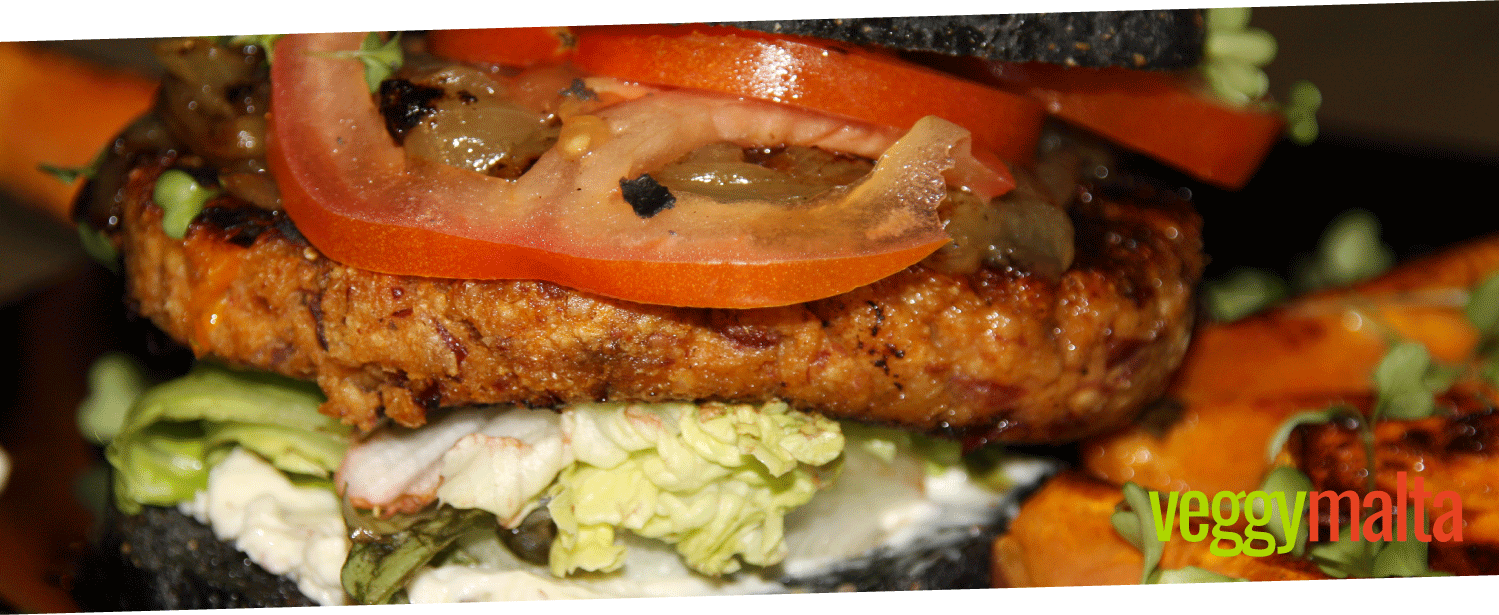 The burger itself is made from red kidney beans, sweet potato, coloured peppers, onions and some garlic with a little bit of Sesame Oil. The burgers are freshly prepared once every two days. The burger is accompanies with sweet potatoes wedges, which give the meal a sweet touch.
Between the burger and the bun is a layer of mayonnaise. Vegan mayonnaise! The good thing about the mayonnaise is that you can taste it, but it does not overtake the taste. The mayonnaise is made in house from either coconut milk or almond milk or soya milk with a dash of lime or lemon. 
It is a filling meal. The price of the burger is €9.50.
Where to find Pash
Pash can be found in the St. Paul's Bay main road, (Mosta road) on the opposite side of  BNF Bank (a bit further up the road) map. It opens daily between 7.00am and 10.00pm. Check out their facebook page or their website.