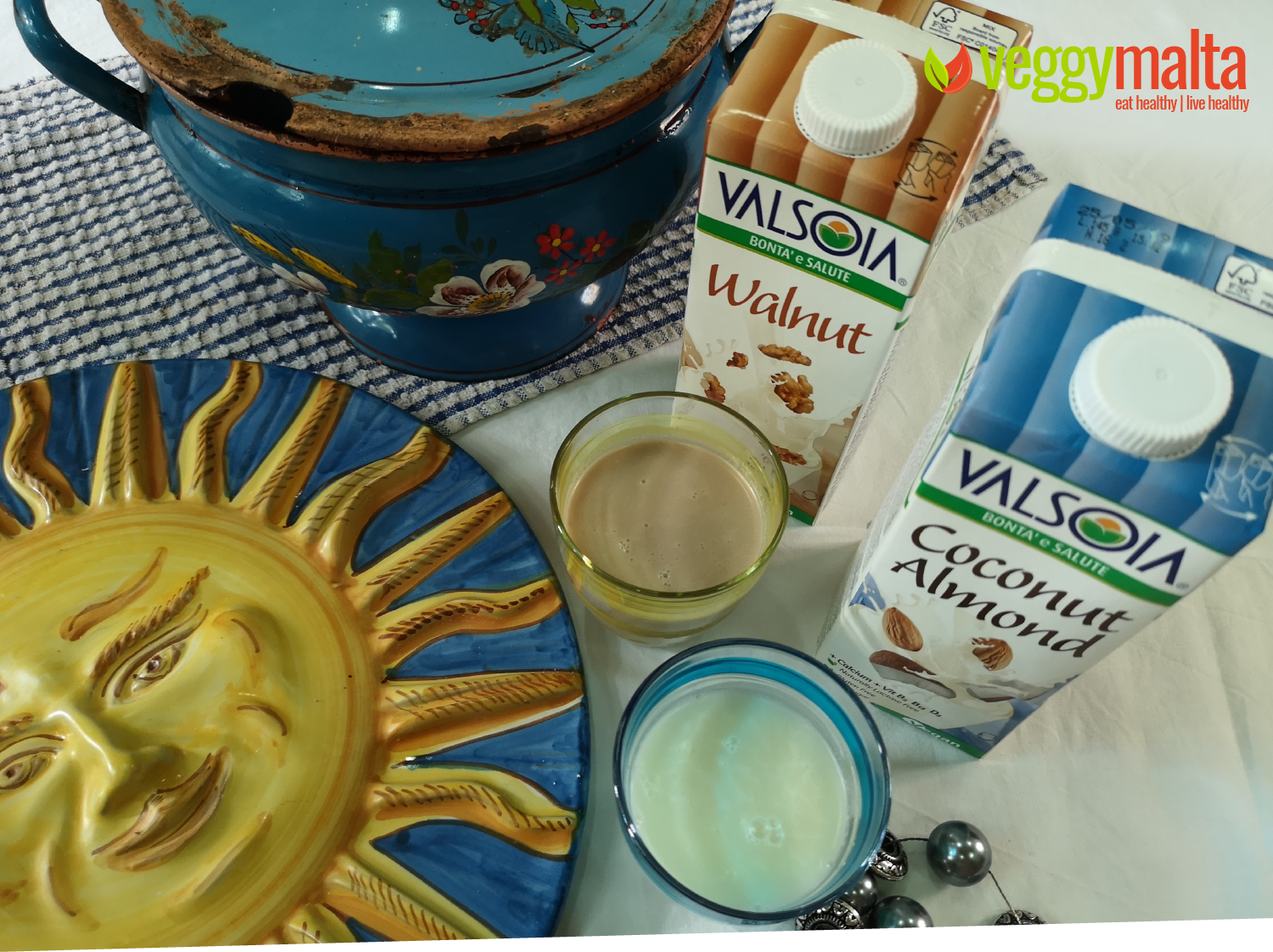 VeggyMalta tried out Valsoia's new non-dairy drinks. We have two new non-dairy drinks to try out. The Valsoia Coconut Almond and the Valsoia Walnut. Both vegan, naturally lactose free and gluten free.
These two milk alternative drinks are totally different from each other. Whilst some milk alternatives tend to taste like or similar to dairy milk, in this case I don't believe it was Valsoia's intention. 
I had already used the Valsoia Coconut Almond to make a vegan hazelnut cream latte which was great fun to make and drink (and I get constant request to make more of it). There is a taste of both the coconut and the almond when you drink this. Which (just as in the case of the Valsoia Walnut) makes it a perfect stand alone drink which you don't need to mix anything with.
The Valsoia Walnut is actually slightly brown being a walnut drink. One could compare this to a flavoured milk. With the pluses that it is lactose free, gluten free and low in fat.
Both have added calcium, and Vitamin B2, B12 and D2. The addition of B12 and calcium make it an ideal drink for vegans and vegetarians alike.
Some ideas to try out with these drinks:
Vegan dressing
Iced coffee
Vegan chowder
Vegan creamsicles
I did also try them with my afternoon tea, yet it might take a bit of adjustment to switch from my customary Valsoia Rice milk for my cuppa.
I recommend you give them a try and see which flavour tickles you best. The kiddies should like it as well.
How much do Valsoia Coconut Almond and Valsoia Walnut cost?
They sell around €2.15.