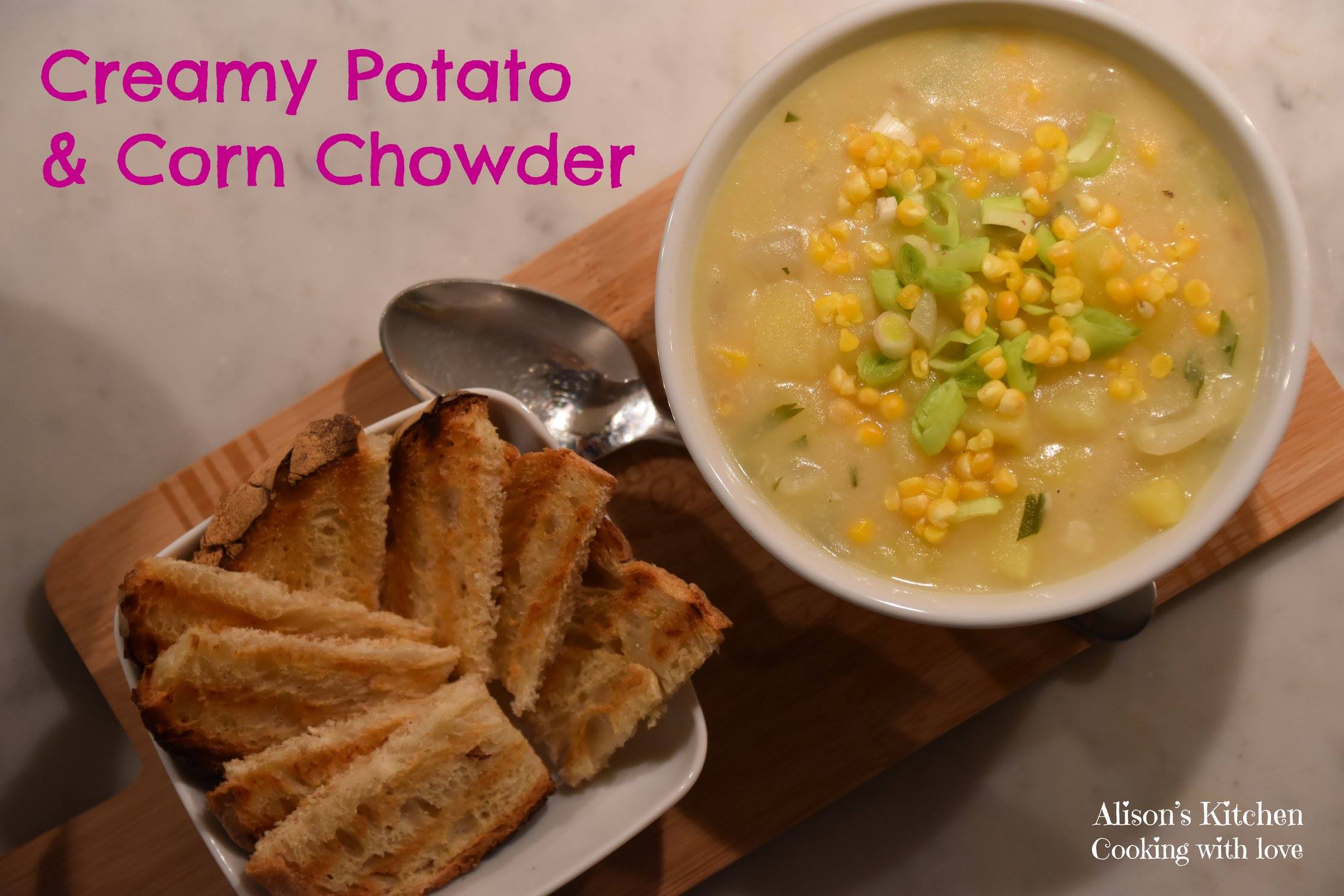 My third contribution to Veggy Malta's #meatfreeweek, an American-style soup without the sins … vegan chowder!
All you need for 2 persons is: 1 large onion and 1 garlic clove roughly chopped, 4 medium potatoes cut into small cubes, 2 ears fresh corn (reserve a small portion to boil on its own), 600ml veg stock, parsley, white wine, vegan milk/cream.
Method: heat 1 tablespoon vegetable oil in a medium pan and cook the onion and garlic, add a splash of white wine and allow to evaporate. Add the potato cubes, corn and stock, allow to simmer until stock reduces and veggies are tender. Depending on the thickness you prefer you can add some soya/rice milk or cream and some of your favorite vegan grated cheddar-style cheese. [Alternatively you can skip this step and opt to create a roux by mixing a spoonful of flour to the onions before adding the wine]. Stir well until the soup thickens further, add parsley and adjust with pepper and sea salt to your taste. Serve in bowls decorated with chopped spring onions and corn.
Thanks Mr Barbuto for the organic and pesticide-free vegetables from Sicily.
Follow Alison on Facebook | Instagram | Twitter