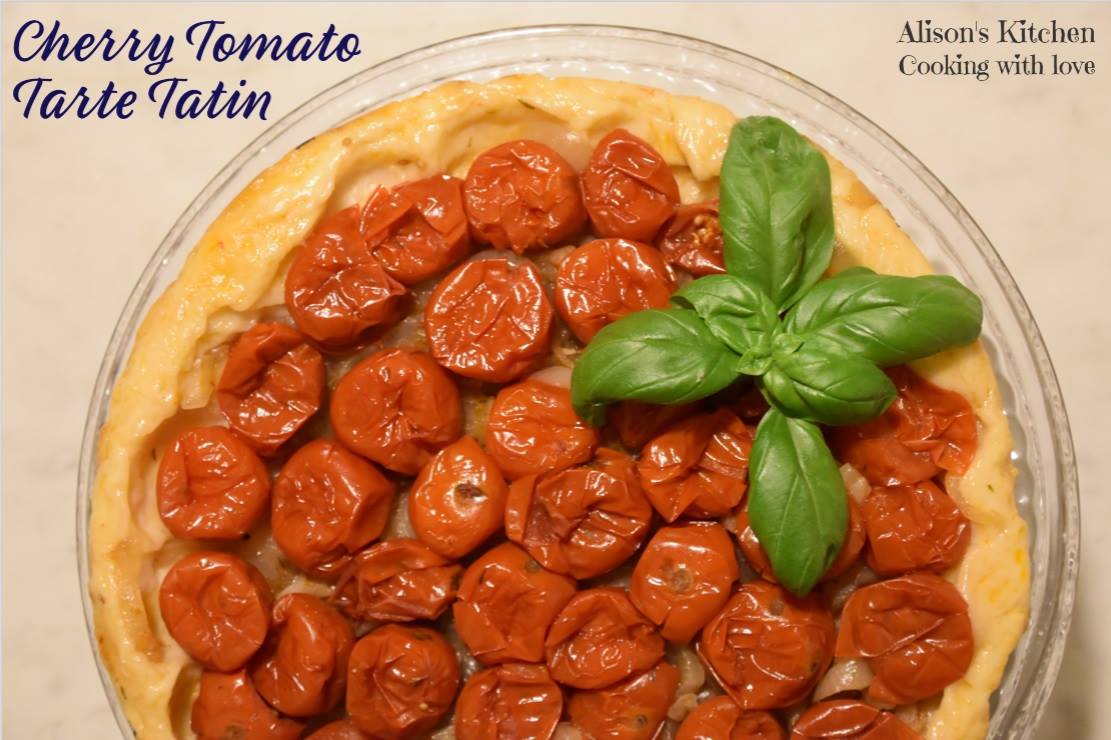 Introducing my second recipe for Veggy Malta's #meatfreeweek, totally vegan and free from dairy: Here's my Cherry Tomato Tarte Tatin ???
Method: heat 1 tablespoon vegetable oil in a large wok and slowly sweat the onion rings with a splash of balsamic vinegar and throw in the cherry tomatoes, thyme sprigs/leaves and salt. Mix well over a low flame until tomatoes and onions caramelise. Remove any excess liquid and allow to cool for a few minutes.
Prepare a round tray lined with baking paper, or like me use a springform tin which is also non-stick. Place the cherry tomatoes in the tray leaving some space all around, top with the onion rings and cover with the puff pastry sheet, tucking in the edges around the veggies, prick the pastry to allow steam out. Into the oven for 30 to 40mins until golden, let the tarte tatin rest for 15mins until it absorbs the liquids and firms up so that you can easily turn it upside down onto a serving plate. It's divine!
As always Barbuto provided the organic and pesticide-free vegetables from Sicily allowing me to share yet another interesting recipe with you.
All you need is:
1kg of cherry tomatoes (mine were slightly larger than average)
2 large onions, sliced into rings
fresh thyme sprigs
1 sheet round vegan puff pastry although I prefer making my own shortcrust for a thicker and firmer layer.
You may wish to vary the amount of ingredients according to the size of tray you will be using. I used a 10″ pan.
Follow Alison on Facebook | Instagram | Twitter