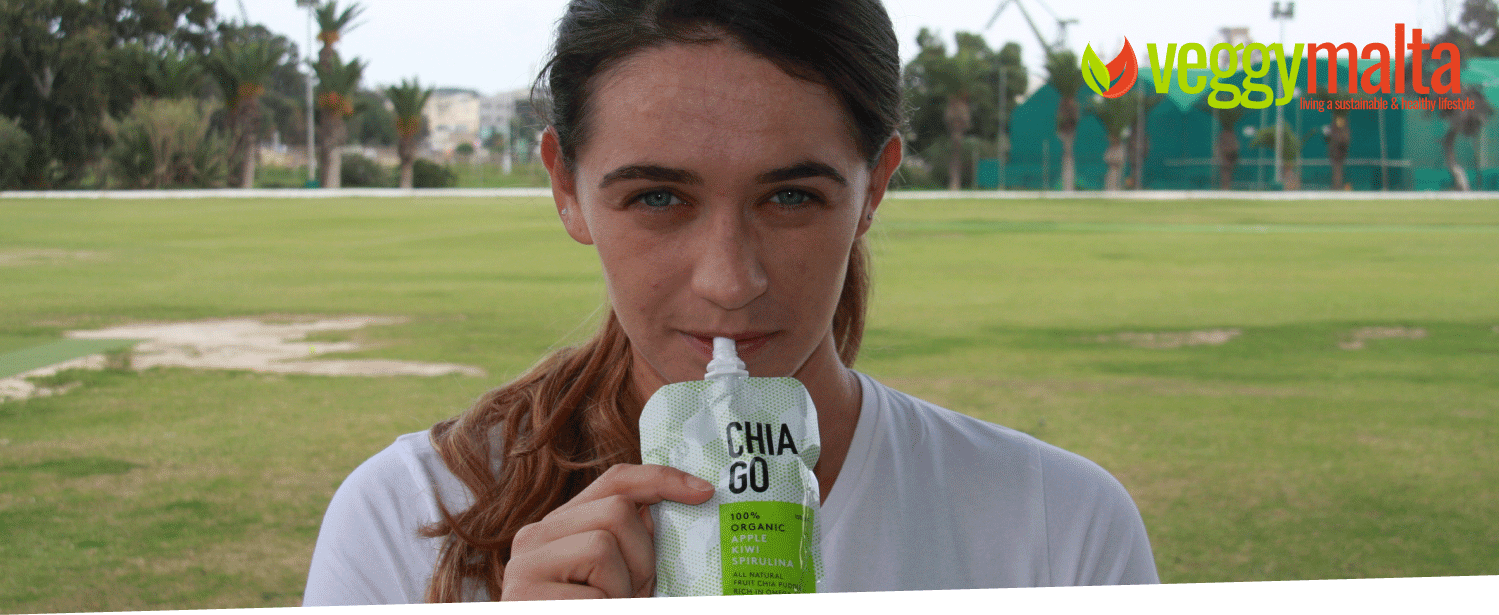 Veggy Malta met up with Elaine Genovese, Malta tennis player and Entrepreneur and tried ChiaGo Apple Kiwi and Spirulina. This is a 100% organic and preservatives free drink. All natural and rich in Omega 3.
The packet says that "ChiaGo is a natural grab-and-go chia pudding for busy adults".  So lets try to make sense of that. I choose to drink my ChiaGo at noon. At this time I usually start thinking and dreaming of lunch. So I wanted to see the effect. It certainly kept me going. It did the trick. The taste is very obviously very fruity, but just right.  Though a drink, Chia Go is thicker than a juice.
The great think about this product is its ease of use. just pop open and drink. It is a superfood snack which is organic, natural and has no preservatives. Ideal also before a workout or as a power-snack. Added with that you know that with each squeeze you are giving your body essential Omega-3.
The Nutritional values per 100 g are
Energy 322 kJ | 77 kcal
Fat 1,9 g: saturated fat 0,6 g | polyunsaturated fat 1,2 g |
Carbohydrates 12 g : from sugars 8,2 g
Fibre 2,5 g – Protein 1,6 g – Salt 0,01 g
That means that my packet of ChiaGo apple kiwi spirulina was only 115.5kcal.  That's great. This makes it an ideal product for people who want to be active and boost their energy after a workout (at the gym) without reloading on the calories. Given it's packaging, it's also an ideal product to keep in your bag and have a drink from when you are feeling hungry.
 A packet of Chia Go costs €2.60.
From where can you get Chia Go?
For more information you can visit the facebook page or their website. ChiaGo an be found from leading supermarkets, or can be bought online directly from flavoursforhealth.com.  VeggyMalta readers can benefit from a 5% discount when ordering from the website by entering the following promotional code: VeggyMalta.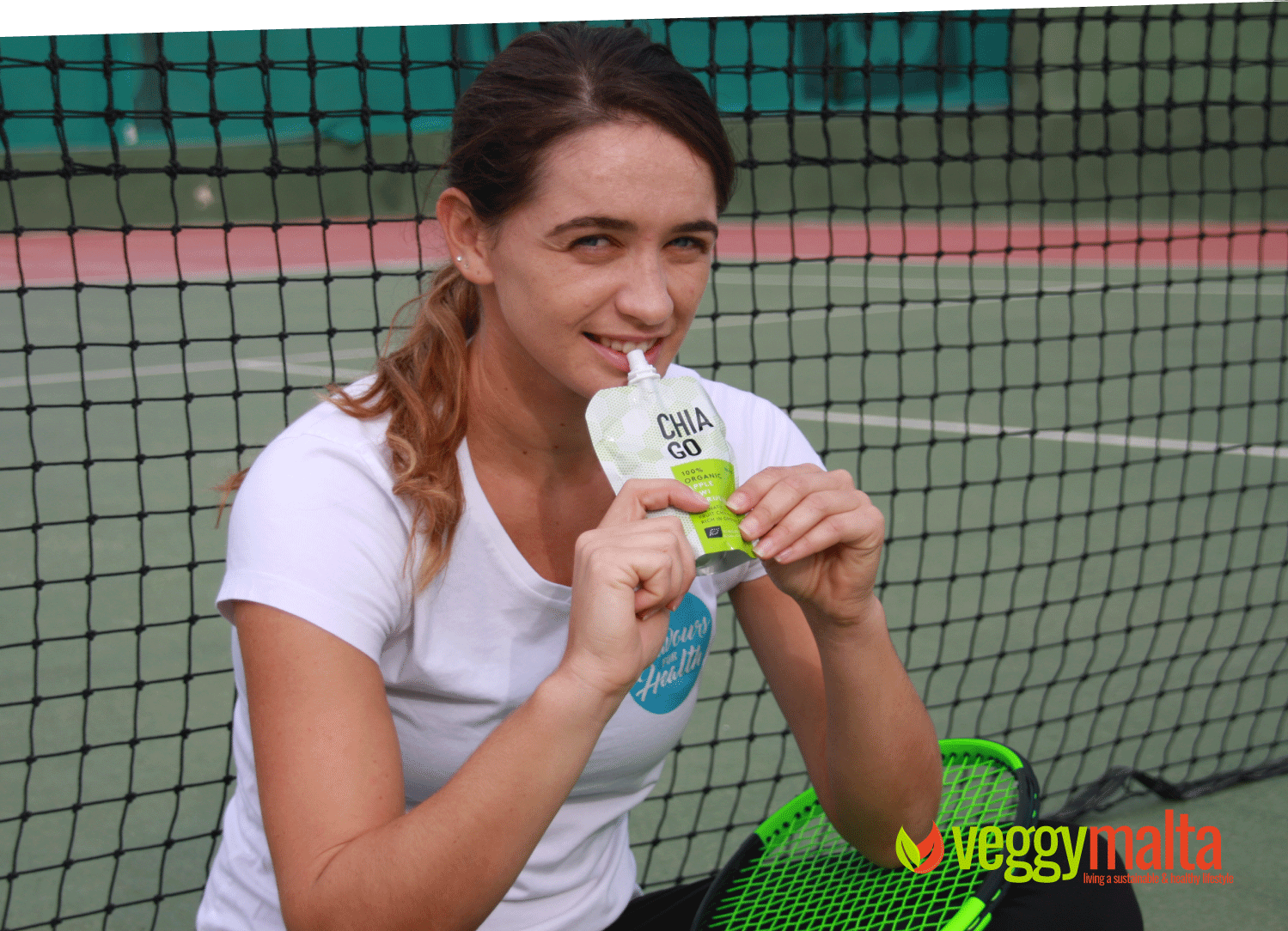 organic buy vegan vegetarian natural products malta  gozo energy drink