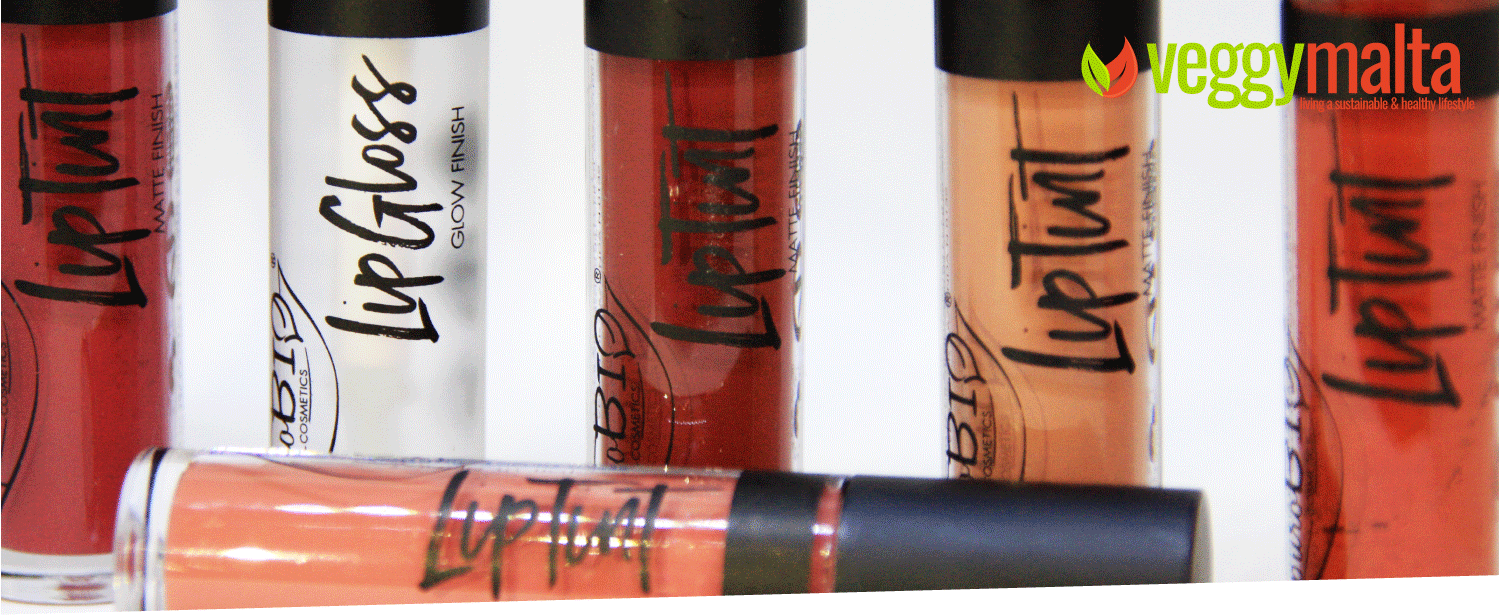 Veggy Malta met up with Sonia from Hames Sensi. There we talked about two of her products, the Lip Tint Puro Bio and the Lip Gloss Puro Bio, both from the Puro Bio range.
So let's introduce the product. As you can gather Puro Bio is an Italian product. It is Nickel tested, vegan OK and certified organic. So apart from being natural, it does not contain any animal derivatives. The side effect of that is that there is a lesser choice of colours to choose from. The pigments used in the product are completely natural. There are no synthetic colourants or pigments derived from chromium or carmine. The ingredients are corn starch, anthocyanins, cocoa butter, calendula and silica.
The product is also gluten free, which means that they can be freely used by celiacs.
It is advisable to shake the product before use and preferably turning it upside down to ensure that any pigments deposited at the bottom are mixed again.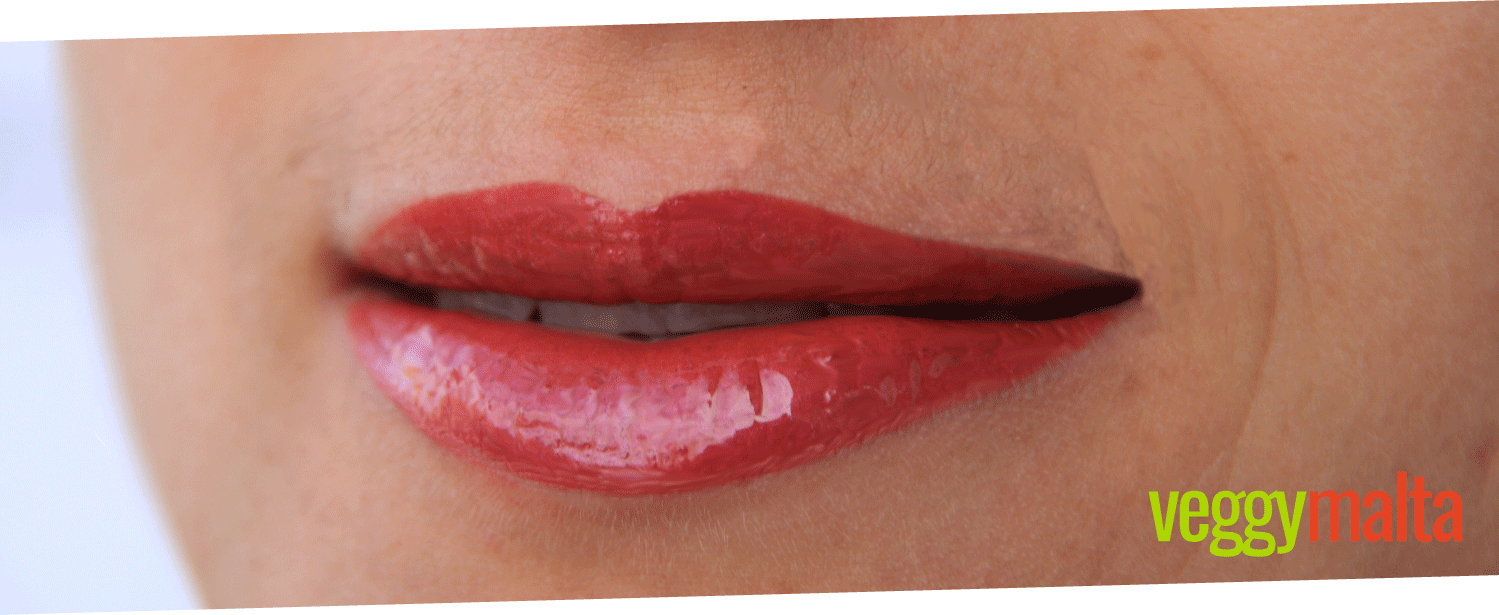 One important feature about this product is that it is no-transfer. In fact around half and hour after applying the no-transfer effect sets in.  After that you will notice that it leaves no traces on glasses, cutlery etc.  One should add that the product is not immune to greasy substances (and food). Though the product is quite food resistant.
On top of the Lip Tint, Sonia applied the Lip Gloss to give the lips an extra shine.  The lip gloss is enriched with coconut oil.
The LipTint Puro Bio is €12.90 and LipGloss Puro Bio is €19.90.
From where can you buy Lip Tint Puro Bio?
You can buy these products from Hames Sensi in Fgura.  You can find them on the map here.  For more information you can check out Hames Sensi facebook page or her website.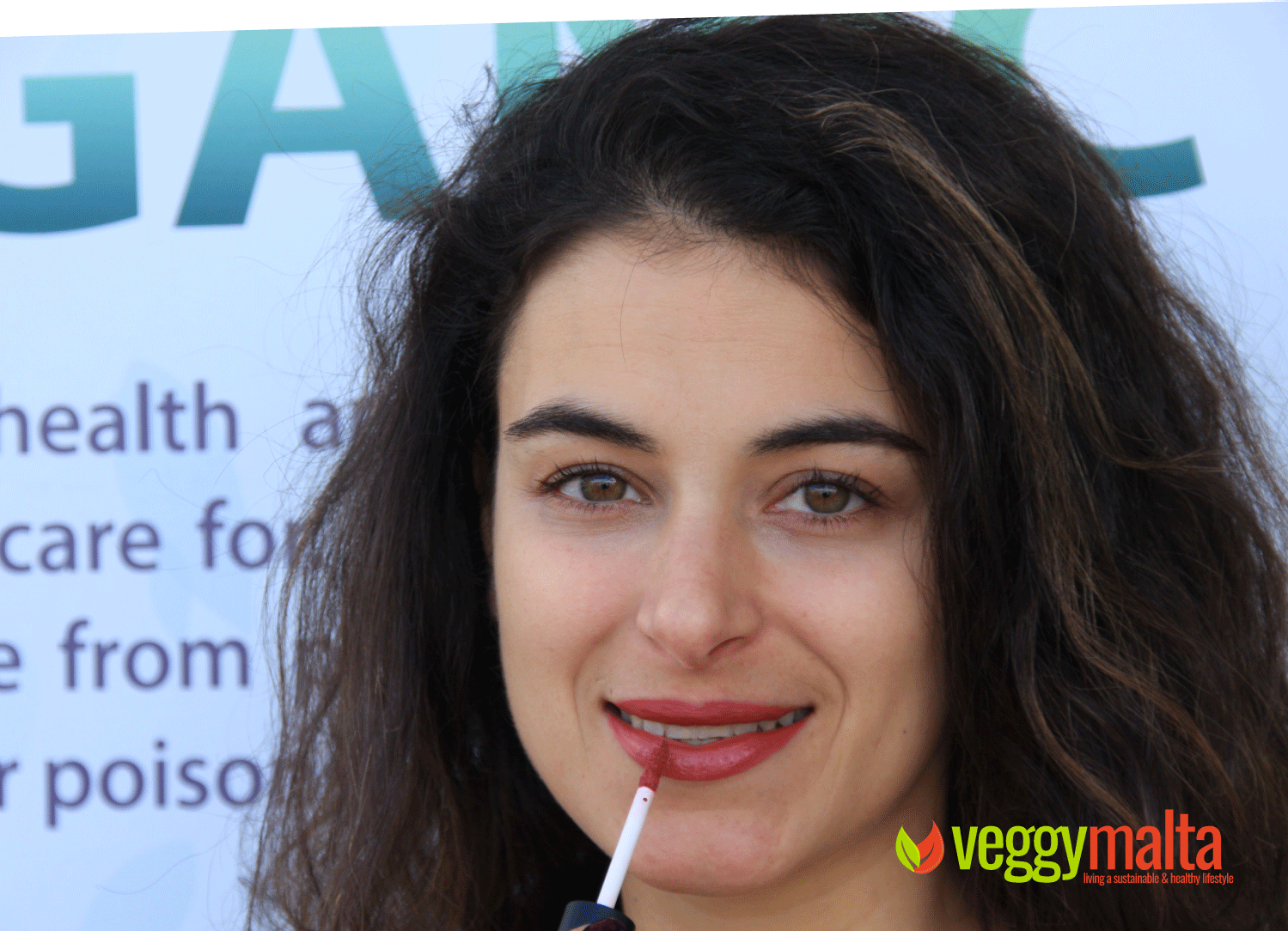 organic buy vegan vegetarian natural products malta cosmetics body care