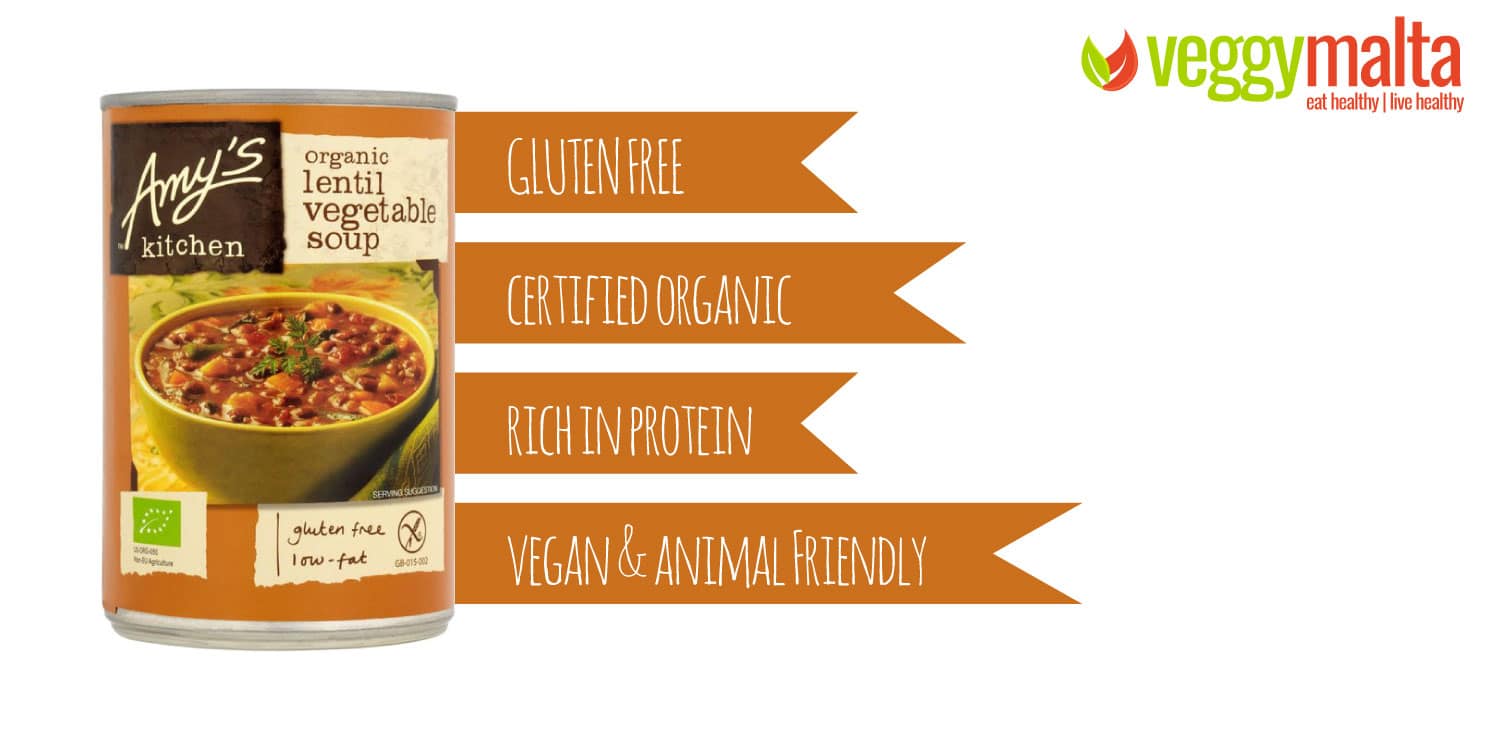 Veggy Malta tried out Amy's Kitchen Organic lentil vegetables soup. It is one of a range of vegan and organic soups by this American brand.
I tried it out. Whilst I am a soup lover, I usually am not too overly impressed by canned soup yet I must state that Amy's Kitchen got it right. They actually managed to twin convenience with taste. I mention convenience as this soup just couldn't be easier to prepare. You really cannot get it wrong. Just open the lid, pour into a container and heat. Works well on a traditional oven and by putting inside the microwave (just follow the instructions on the can). This makes it an excellent lunch. The (400 g) can fills up a well sized bowl and makes a good meal, providing 11 g of protein.
Overall the taste is what you would expect from a lentil soup. It is quite a thick soup with pieces of vegetables. Additionally a full can only has 259 kcal.
One should mention that the Amy's Kitchen Organic lentil vegetables soup is vegan, gluten free, and wheat free. As the name states it is a certified organic product carrying the EU organic leaf on it.
Have a look at this short video we are sharing on social media on Amy's Kitchen Organic lentil vegetables soup.
If you are looking for other ideas, check out these other products Amy's Kitchen we reviewed:  breakfast scramble, broccoli & Cheddar bake, and Chinese noodles & veggies.