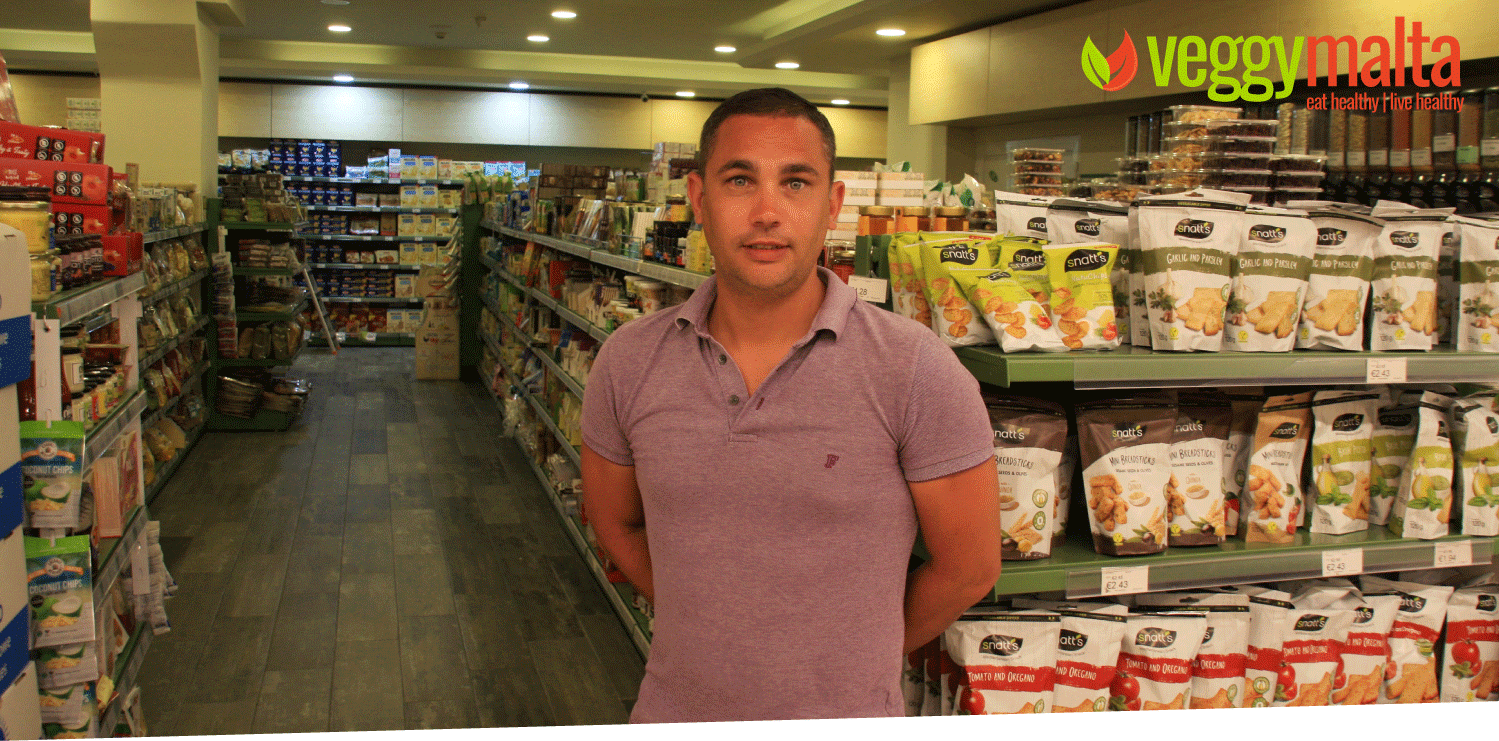 VeggyMalta met up with Wayne Wingfield at PAVI Shopping Complex in Qormi. Wayne and his wife Joleen manage the health food sections of PAMA and PAVI supermarkets. They are third party contractors inside these two shopping complexes. 
Wayne and Joleen took over the PAVI health shop in 2013. In less than a year it doubled in size. Wayne explains that throughout the years the range of products has constantly grown but so has the demand. It is positive to note that the health food segment is on a constant increase.
I asked Wayne what he believes is special about the PAVI health shop versus other shops.  Wayne believes "it's the wide range and diversity of products that you find that distinguishes us." He points out that PAVI actually has an 2 meters of shelving more than PAMA Health shop (which isn't a small shop).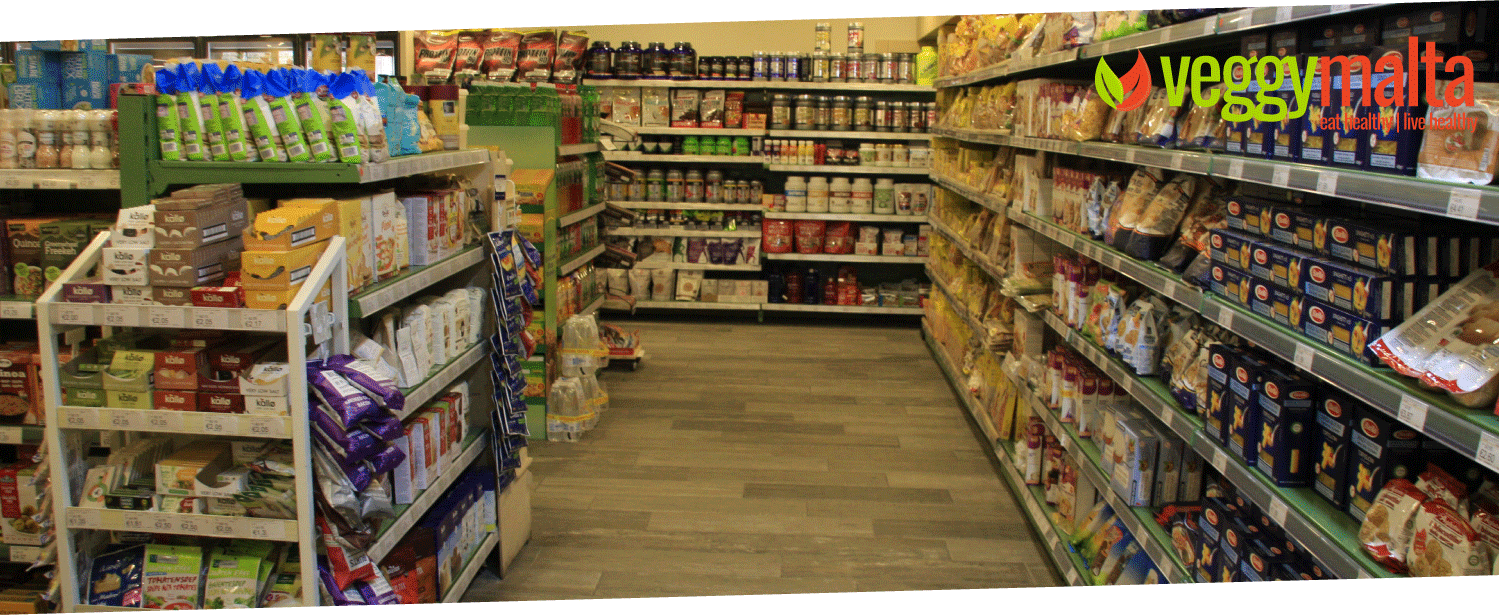 These extra two meters are put in good use. PAVI has an extensive range of eco-friendly detergents and also organic and natural body care products. 
Just as at PAMA, at PAVI you can find a wall full of dispensers stocked with paper bags (for waste reduction). You can also bring your jars or own bags and fill them up. Another way how you can reduce your waste footprint.
I asked Wayne which products seem to be moving faster than others. After all a shop this size does give you a pulse of the market. Interestingly he mentioned vegan milks. Now considering vegan milks get no presidential pardon, the growth in vegan milk demand that's a good sign. 
Other products too seem to be gaining popularity like alternative flours, kamut, spelt and protein bread and wraps. Probably the awareness on these alternative flours is starting to have an impact. Another area of growth are superfoods. Even this is being fuelled by an increased understanding of the benefits of superfoods in our diet.
Two large sections are the gluten free food section (PAVI accepts POYC vouchers) and the freezer section. The rows of freezers holding ample choices of vegan frozen food is a pleasurable sight to see.
PAVI Health Shop opening hours
PAVI is open Monday to Thursday between 8.00 am and 8.00 pm, Friday 8.00 am till 9.00 pm and Saturday from 7.00 am till 8.00 pm.