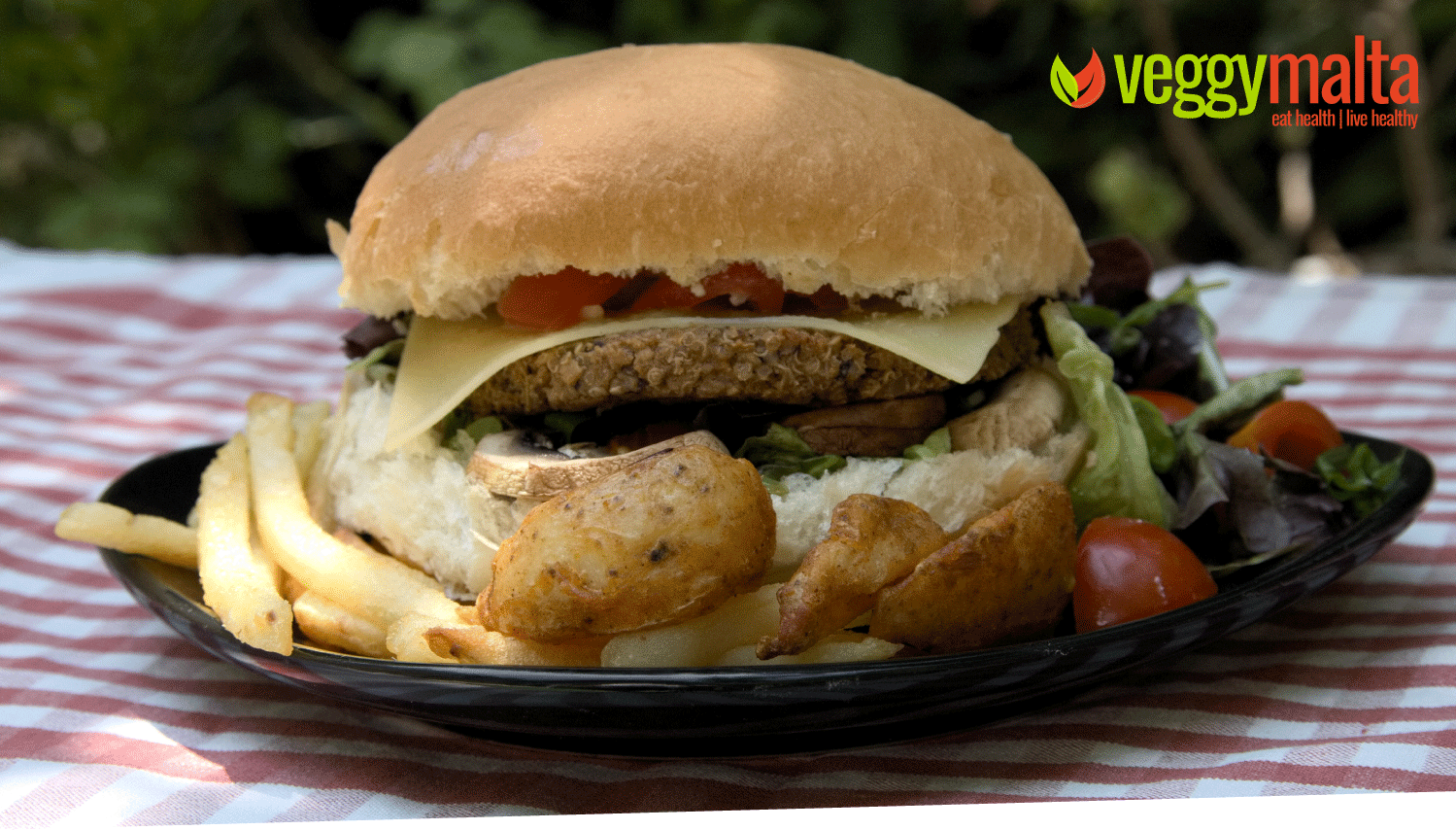 Veggy Malta tries out Amy's Kitchen Manhattan veggie burger. A simple to cook, tasty, meat free burger.
If there is one thing you want from a burger is taste and this Manhattan burger has ample taste. I obviously added some salad, tomatoes and a slice of vegan cheese and some peppers. I used a gluten free bun to keep this a completely gluten free meal. Along with it I made a simple side salad and some fries. Nothing out of this world, and it was all done in just a few minutes. That's actually one of the great things about this burger.
This burger is not only gluten free but also dairy free and soy free. Plus the fact that it is vegan means that it is meat and egg free as well. Whilst it ticks the boxes for vegans, vegetarians, celiacs and lactose intolerant individuals, it should also attract flexitarians who want to try decrease their meat intake yet still have a tasty burger. Interestingly each burger has less than 90 kcal, which is far less than if a flexitarian were to consume a beef burger.
This burger is made from organic vegetables, organic walnuts and organic quinoa. The main single ingredient of this burger is organic quinoa. Along with it you have organic vegetables , like mushrooms, onions, celery, carrots and gluten free oats. Overall 89% of the agricultural ingredients are produced in accordance with the rules of organic production under organic certification US-ORG-050. It also carries the seal of the Vegetarian Society.
Given that these burgers are pre-baked they cook in the oven in 4-5 minutes. Actually take care not to over cook them. If you want you can also heat them in a microwave.
How much do Amy's Kitchen Manhattan veggie burger cost?
A packet of 4 burgers costs €X.XX. Amy's Kitchen is imported and distributed locally by Rimus Trading Agency.