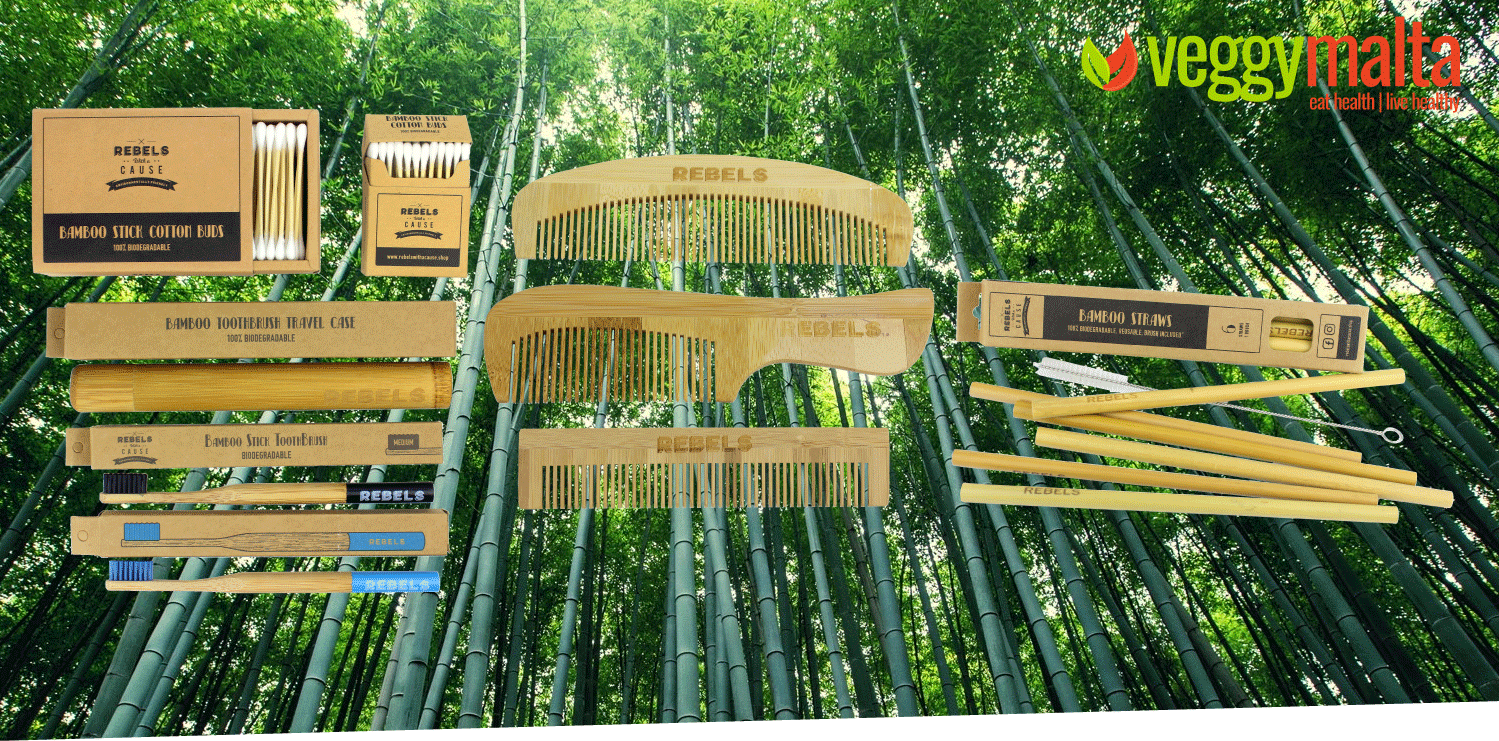 Veggy Malta met up with Rebels with a Cause and tried out the new range of eco-friendly products that they are producing. A breath of fresh air in the avalanche of plastic that floods us on a daily basis.
Whilst till now Rebels with a Cause products were available through their website, they are now starting nationwide distribution. Yay! For those of you that have never heard of Rebels with a Cause they produce toiletries that don't harm the world. You have a choice of cotton buds, toothbrushes, combs and straws all made from bamboo rather than made from plastic. Many of us have seen the famous image of a sea horse holding a cotton bud. Well that will not happen here as the bamboo is a fully natural product that will decompose naturally.
Rebels with a Cause believe in creating products that will not last longer than we do on this planet. After all why should a product like a toothbrush that has a usage of around 3 months end up remaining in the world forever? In this spirit they are offering alternative products that are competitively priced versus what you would pay for their plastic equivalent.  Talking about toothbrushes, did you know that 800,000 toothbrushes are used annually in Malta. Can you imagine the volume of waste this creates!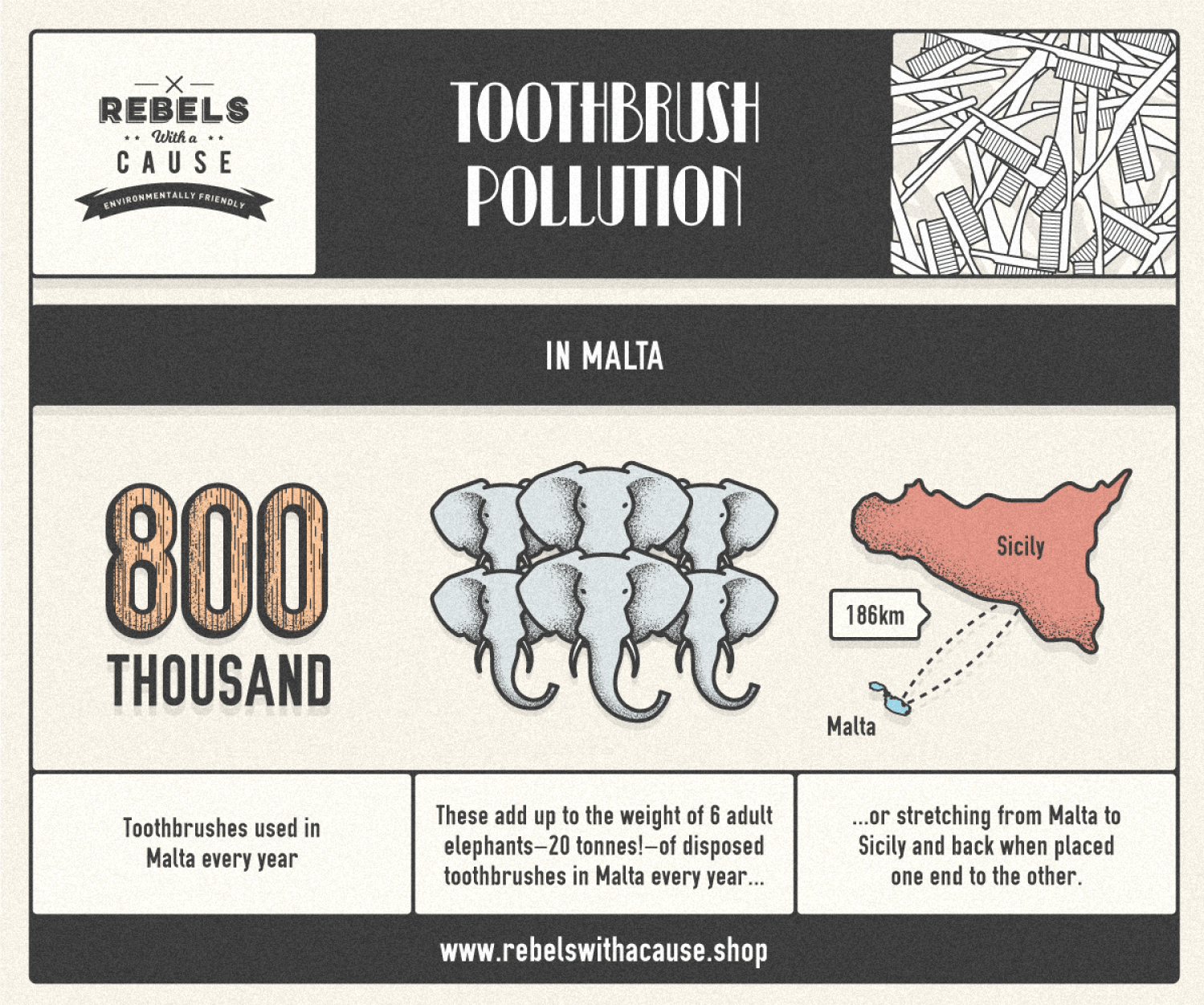 The main component in the products is moso bamboo. This bamboo is known for it's many advantages.
CO2 Neutral: Moso is a natural carbon sink and in fact it outperforms all other bamboos in carbon dioxide absorption and oxygen production.
Sustainable Resource: The harvest of mature stems does not harm the mother plant especially in controlled and regulated farming.
Fast Regeneration: Moso bamboo is considered as the most fastest growing plant on the planet and has been reported to grow even 1 meter in a day.
Not panda food: Just in case you are asking the question, no panda's don't eat this type of bamboo.
So what is the current range of products available from Rebels with a Cause?
Currently their product range and prices are as follows:
Bamboo combs large Euro 4.50
Bamboo combs small Euro 3.20
Toothbrush bamboo travel case Euro 7.50
Bamboo toothbrushes Euro 3.95
Ceramic Toothbrush Holder Euro4.99
Bamboo cotton buds x50 Euro 2.99
Bamboo cotton buds x200 Euro 3.49
Straws Bamboo (6+1 pack) Euro 7.50
What do you do with the products after you have used them?
Interestingly Rebels with a Cause is even suggesting ways that you can up-cycle the products after they have been used. One example is to pluck off the nylon strands on teh toothbrush and use the sticks for plant labelling or to hold plants from falling. Even some the packaging (which is not made from plastic) can be reused. The cotton bud boxes can serve many purposes after finally consuming the inside products. and if you have no use for it, you are throwing away a fully back-yard compostable product and not the traditional transparent plastic box in which you find other products in.
Are you a rebel too?