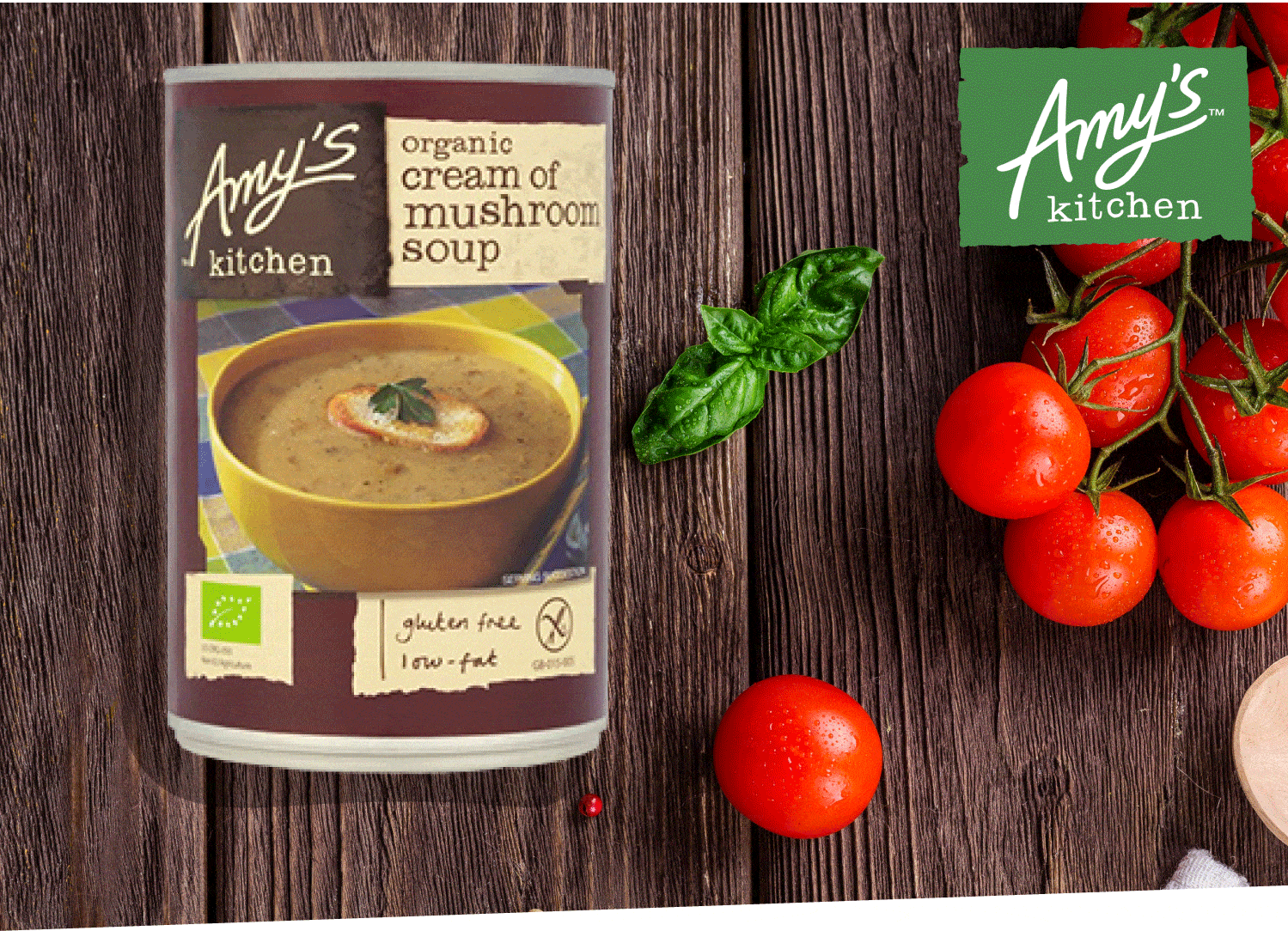 I tried out Amy's Kitchen cream of mushrooms soup. Another of Amy's Kitchen range of ready made canned soups.
Just like Amy's Kitchen's other soups it is certified organic and carries the EU organic leaf symbol. The ingredients include mushrooms (obviously!), onions, arborio rice, leeks, celery and organic cream/butter. So you've guessed it's a vegetarian soup (approved by the Vegetarian Society). Although it contains cream/butter it is still a low fat meal and as is the case of most Amy's Kitchen foods, it is gluten free as well.
The can contains 400 g of soup, enough to fill a soup plate and ideal as an easy to prepare lunch option. In fact you can either heat it in a saucepan until piping hot or empty the contents into a microwave container and heat at full power for 3 minutes. (Just follow the instructions on the can).
The soup is ready to eat, yet you can add some pepper or even some croutons and extra virgin olive oil. Whilst being a filling plate there are only a 186 kcal in a can! Amy's Kitchen has more choice of soups, including their Organic lentil vegetables soup which is vegan.
Have a look at this short video we are sharing on social media on Amy's Kitchen cream of mushrooms soup.