Alpro is no stranger to the world of dairy alternatives. From milk beverages to yoghurts and even ice-cream, Alpro has now added a new range – Alpro Protein, which comes in Plain Soya or Chocolate flavour.
This range is soy-based, meaning that the main ingredient is the soya bean, which is also high in protein. Fortified with calcium and minerals, this milk is jam-packed with the nutrients you need for a healthy lifestyle. The chocolate flavour has the same ingredients as the original high-protein counterpart with the addition of fat-reduced cocoa. It is a huge plus that in just 200ml of this plant-based milk you get 10 grams of protein!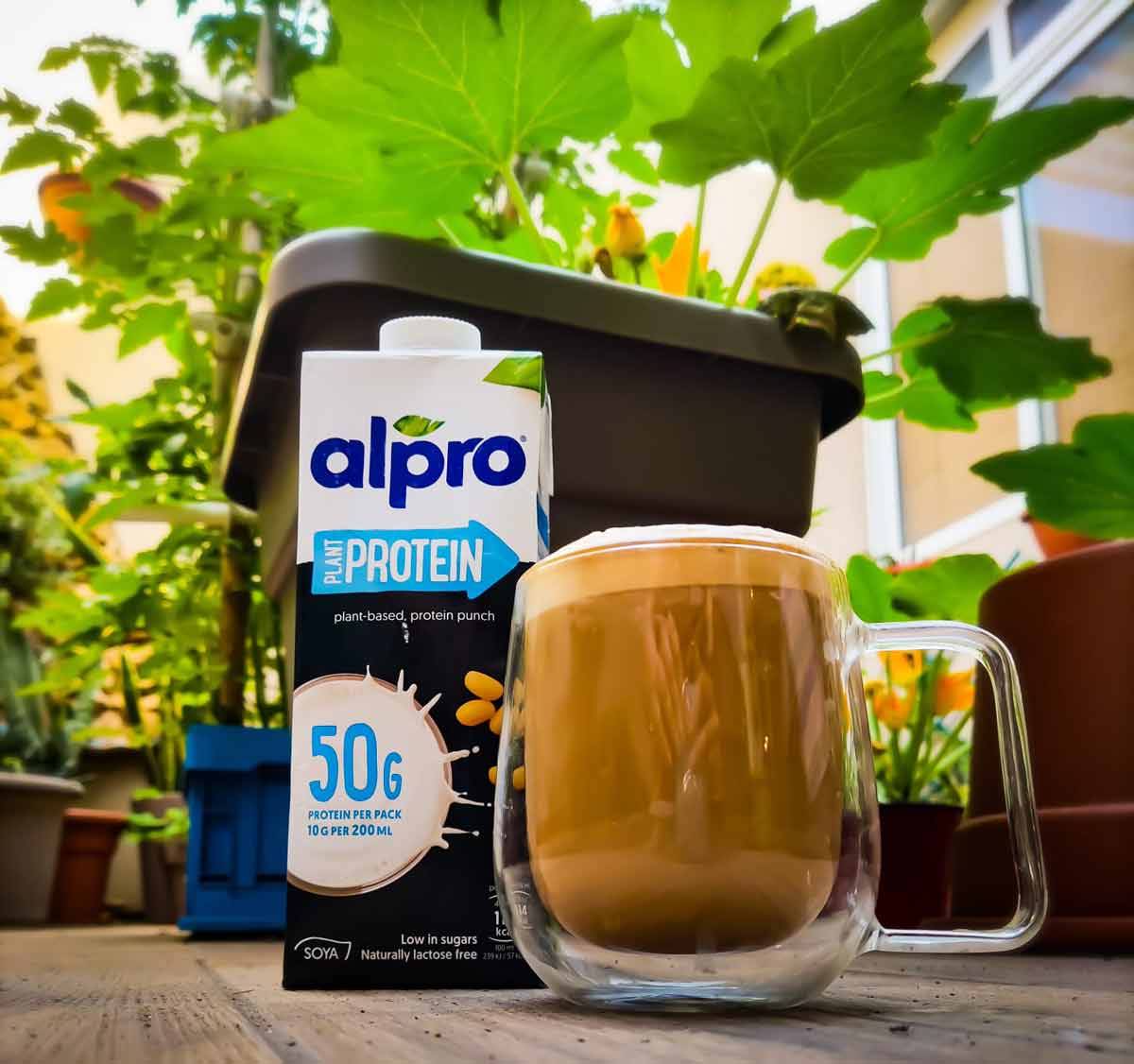 The Alpro Protein milk works amazingly great with hot beverages like tea and coffee. You can create your best capuccinos and lattes as it froths beautifully. Although not something which Alpro push specifically for this product, you can still create your best cappuccinos and lattes as it frothed beautifully for me. Think about a hug in a mug!
The Alpro Protein chocolate milk is a winner in my opinion. It has the same creamy texture as the original but with a deep, not too sweet chocolate flavour. This flavour strongly reminded me of chocolate ice-cream, which obviously, that's a very good thing! You can do milkshakes and frappes or even drink on its own. Just careful not to down the whole carton at one go, like I almost did!
Fun fact: This chocolatey, high protein beverage also works great if consumed after a strenuous workout! Studies show that drinking low fat chocolate milk after tough workout can help with recovery. Its high water content replaces fluids lost as sweat, preventing dehydration. Plus it packs a nutritional bonus of calcium, and includes just a little sodium and sugar-additives that help recovering athletes retain water and regain energy!
The Alpro Protein milk range is a great plant-based alternative for everyone, not just for vegetarians and vegans. Alpro, along with this range, dispels the misconception that protein can only come from animal products, thus providing us an adequate source of protein to sustain our lifestyles.