Healthy food has its roots in healthy soil. Which is why Biona Organic invests so much in the organic farming industry. You will never find chemical pesticides, herbicides or genetically modified ingredients in their goods. Proof is in the ingredients listed in their products.
Veggy Malta got to try a very interesting product from Biona Organic. Their canned coconut milks are already a staple buy for most of us, however now you can also find the Golden Coconut Milk! The Biona Organic Golden Coconut Milk is a combination of coconut milk with the gentle spice and vibrance of turmeric. The addition of turmeric is a great plus as it packs a major health punch for just one ingredient! Just to mention a few, turmeric spice is a natural antioxidant, anti-inflammatory and may help to protect against memory loss.
Once the lid is peeled off, one will definitely notice the bright yellow colour from the turmeric taking over the creamy white coconut milk and is quite fascinating. The Golden Coconut Milk is made from pressed coconut kernels, and contains no artificial ingredients. As a result, the coconut fat and water content separate, but this has no impact on the quality of the product. Just a quick shake is all you need to do to combine.
Its smell is slightly spicy and wholesome, making it perfect for curries or dahls. Moreover, it's quite rich due to the fat content of the coconut milk, making your dishes lusciously creamy. The Biona Organic Golden Coconut Milk elevates further your cooking as it gives the dish subtle spicy notes. So there is no need to throw a whole pantry of spices in your pot when you have the Golden Coconut Milk at hand!
One can also experiment using the Golden Coconut Milk as a warm and spicy beverage – just add cinnamon, ginger, a splash of vanilla and some maple syrup and you get a golden milk latte! We used the Biona Organic Golden Coconut Milk for a quick and versatile curry recipe, using all the vegetables left in the fridge.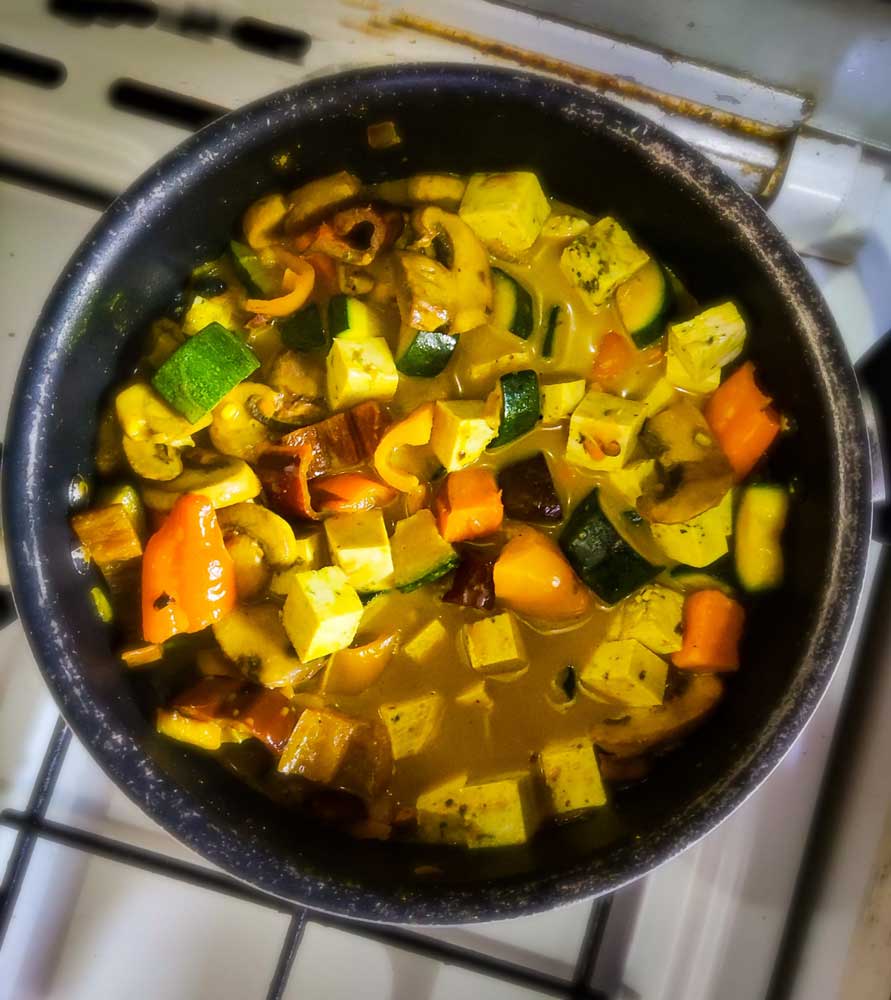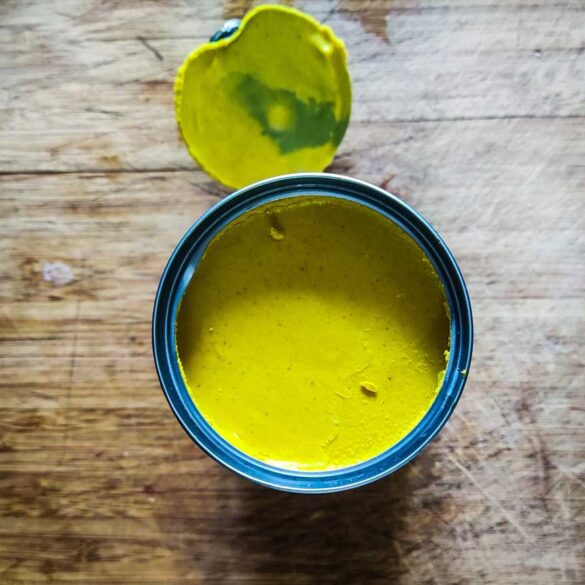 Ingredients
1 can Biona Organic Golden Coconut Milk
1 tablespoon coconut oil
1 onion
4 cloves of garlic
1 small sweet potato
2 medium zucchini
2 small coloured bell peppers
150g mushrooms
2 blocks of firm tofu
1 tablespoon mild curry powder (or more as preferred)
salt and pepper to taste
Instructions
In a medium-sized pot, melt and heat the coconut oil
Chop the onion, mince the garlic and sauté on medium heat (ensure that the garlic does not burn or it will give a bitter taste)
In the meantime, dice the sweet potato and the zucchini, add them to the pot with the onion and the garlic and stir
Slice the mushrooms, and bell peppers then dice the tofu in to small cubes - add to the pot
Sprinkle the curry powder, salt and pepper onto the vegetables and keep on stirring until most of the vegetables are lightly coated with the curry powder. Till now, everything is being sautéed in a dry pot. If you think that your vegetables are burning, add two tablespoons of water and stir
Add the can of golden coconut milk and stir
Simmer with lid on on medium-low heat for about 30 minutes, or till the sweet potato is cooked through.
Can be served with rice and/or naan bread and enjoy!
Notes
You can literally use any vegetable you have in the fridge and you can also substitute chickpeas or beans for tofu. Ensure that you're wearing dark-coloured clothes or an apron to avoid staining your clothes.