Kallo is a food brand which strongly focuses on natural ingredients with no artificial additives to help us champion thoughtful eating and positively influence our overall attitude to food and the way we eat.
At Veggy Malta, we got to try two from the wide range of rice cakes – organic unsalted and blueberry vanilla. The base ingredient is the humble rice, which is gluten free and is the sole ingredient of the organic unsalted. This because Kallo's rice cakes are made using a puffing process which is a combination of high pressure and heat.
Although plain, the Kallo organic unsalted rice cakes can be enjoyed either as a savory or sweet snack – especially when that 3pm slump hits at the office. Tasty pairing ideas we tried include guacamole, hummus and sun dried tomatoes, almond butter topped with cinnamon and raisins, peanut butter with banana slices, and can even be enjoyed with some chocolate hazelnut spread for a lighter sweet treat – but the combinations are endless!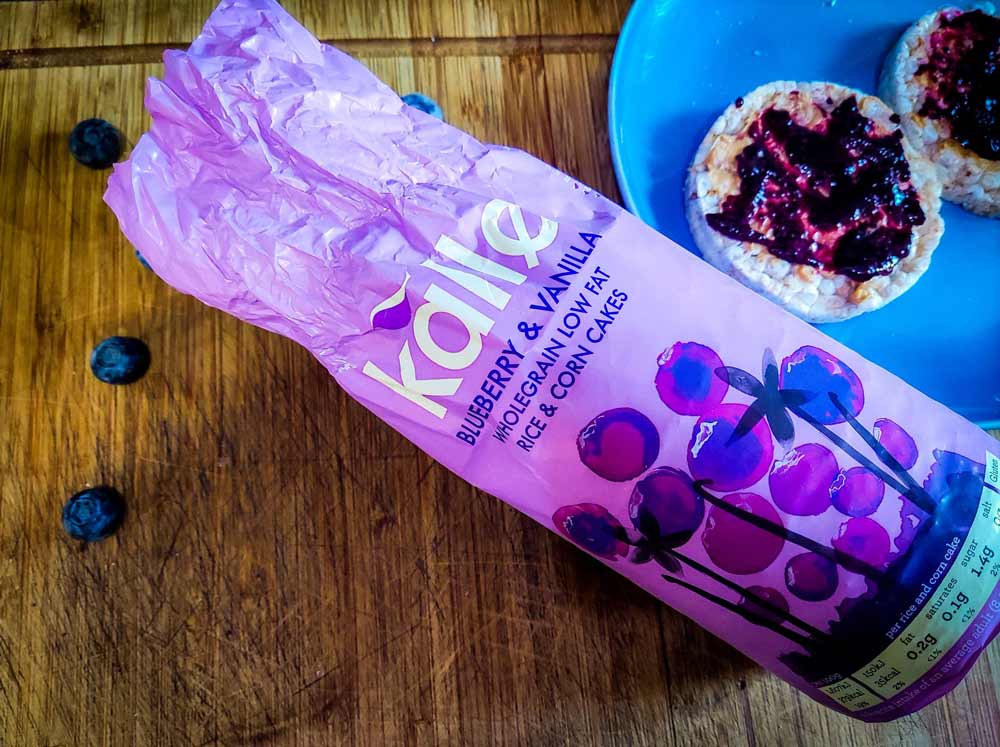 The blueberry vanilla rice cakes are also perfect for a pre-workout snack as they are light on the stomach and easy to digest. With the right combination of toppings, these rice cakes can give you the boost of energy you need before your workout. Paired with any nut butter and dollop of berry jam to further complement these flavoured rice cakes, it's like having a sweet toast but lighter and healthier- at just 35 calories per rice cake! The Kallo blueberry vanilla rice cakes can also be enjoyed on their own as they are very pleasant, not too sweet with hint of vanilla notes at the end of each bite.
Kallo's rice cakes are super crunchy and do not turn soggy right after the packet is opened, though it's highly recommended that you eat right after you get them out of the package. To keep your rice cakes fresher for longer, it is advised that you open and set aside the reclose clip. With a pair of scissors, cut around 1cm from the top. Then, use your thumbs to push up the rice cakes from one side until they come loose. Twist the top and reseal the pack with the clip. It is to be noted that the packaging is very fragile so make sure you handle with care when opening and sealing the rice cakes.
Enjoy!