Heads up to all chocolate lovers! Biona Organic now has a very delectable product – Cocobella. As you might have probably guessed by the name, Cocobella is a fusion of chocolate with coconut, made into a spread.
Unlike other chocolate spreads, Cocobella is made by combining coconut butter with cacao and sweetened with coconut blossom nectar. The result is a thick and gooey chocolatey spread with a coconut aftertaste. Needless to say, all ingredients used are high quality, certified organic ingredients. The chocolate spreads commonly found in shops are made with countless, highly processed ingredients but you will only see coconut, concentrated coconut blossom syrup and cacao powder in your Cocobella!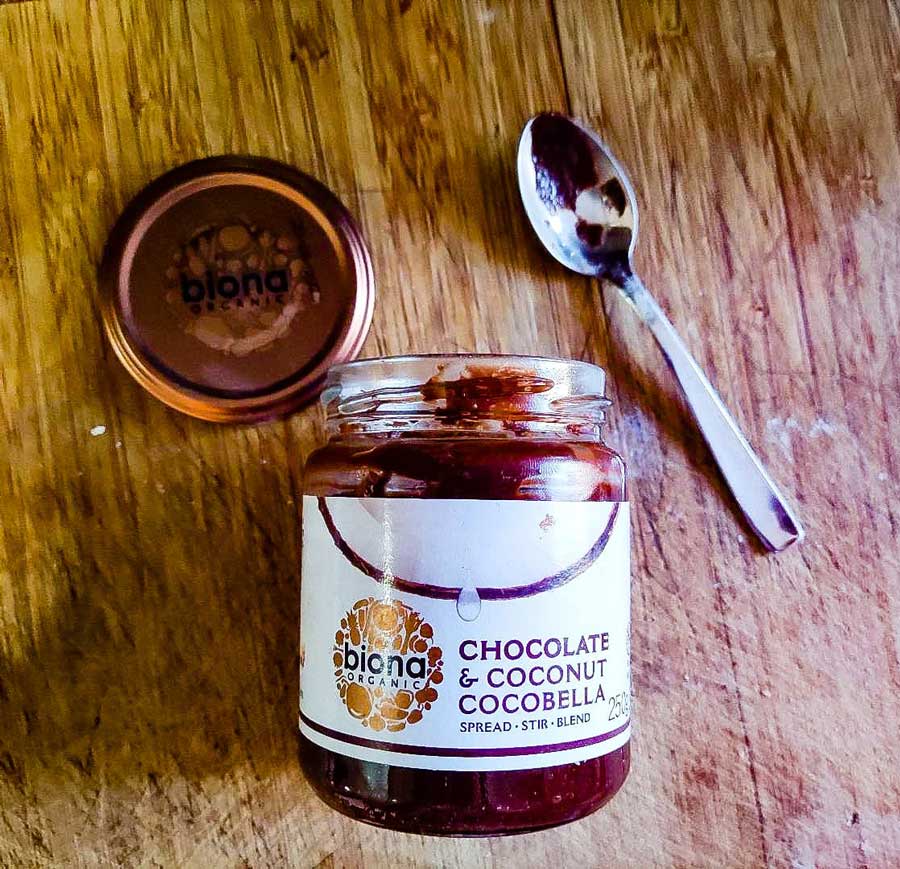 In order to grasp the full experience of this interesting product, we tried Cocobella in its purest form – directly from the jar! This is a truly moreish ingredient. It has a chocolate-fudge like texture and taste with all the natural sweetness and goodness of the coconut. Cocobella proves you can have a healthier chocolate spread with just a simple blend of coconut, coconut sugar and cacao. Simplicity at its best!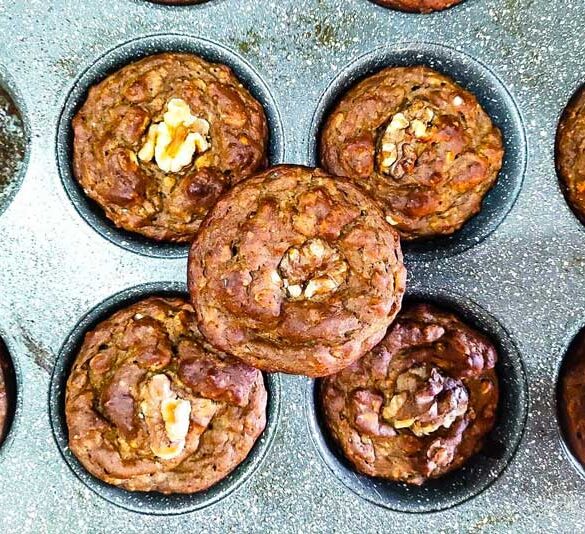 Ingredients
2 cups all purpose flour or oat flour
1 tsp baking soda
3/4 tsp baking powder
3/4 tsp salt
1/8 tsp cardamom, optional
3-4 overripe banana
1/2 cup maple syrup, or agave
1/4 cup plant-based milk
1/4 cup oil
2 tsp pure vanilla extract
12 teaspoons Biona Organic Cocobella
Optional: walnut halves
Instructions
Preheat oven to 180 degrees.
Put bananas, milk, oil, and vanilla into a blender and blend till smooth.
Sift dry ingredients into a bowl.
Fold the wet ingredients into the dry ingredients. Do not overmix.
Fill the muffin tin about a third of the way up with batter.
Drop a heaped teaspoon of Cocobella into the center of each muffin.
Portion the remaining batter evenly among the muffin liners.
Bake on the center rack 19-20 minutes or until a toothpick inserted into the center of a muffin comes out clean. Let sit 10 minutes before removing muffins from the tin.
Let cool and enjoy!
Notes
If your bananas aren't already very ripe, place them (skin on) on a baking sheet lined with parchment paper. Bake for 15-20 minutes, until they are nearly black. Be careful to not overcook or the bananas will leak.