A wise person once said, behind every successful person, is a substantial amount of coffee. Alpro definitely got our back with their caffè lattes range!
This time Veggy Malta got to taste two options from this range: the Almond Caffè Latte and the Caramel Soya Latte. They both come in 235ml sealed cups. The cups are quite convenient if you intend to have your latte on the go. This because they are sealed twice: first seal in foil material which you need to peel off, then close your beverage with the lid that has a small sipping slit, making them portable. You can therefore enjoy your caffeinated beverage literally everywhere as you won't spill a drop on your new shirt on your way to work!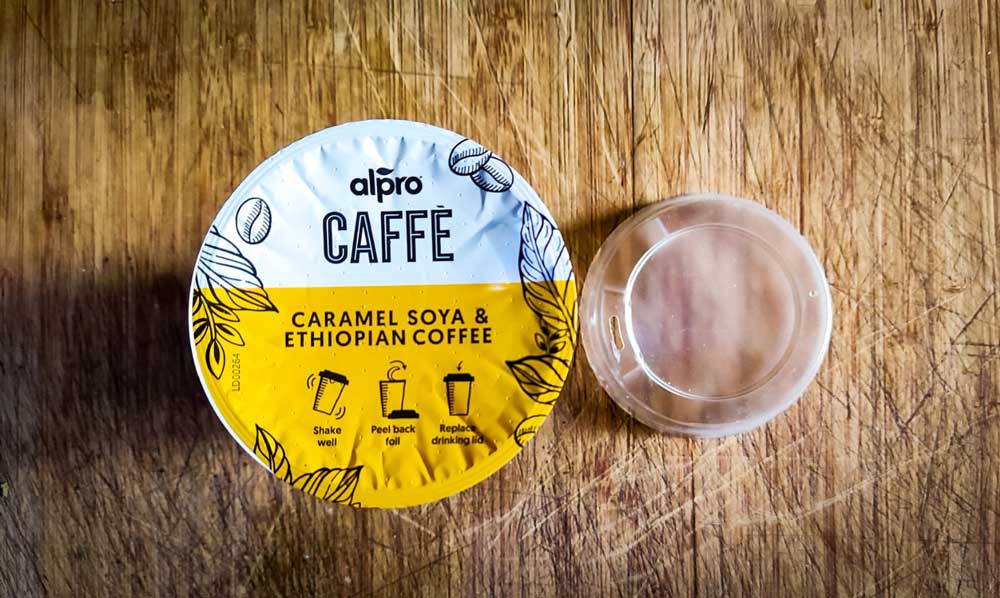 Also, the Alpro caffè lattes are a must-have for these scorching Summer days as they are to be consumed cold. Talking about bringing you to life in all senses! For anyone wondering, Alpro Caffè contains around 47 mg of caffeine per cup, the perfect balance to get you back into a human without giving you jitters.
The Almond Caffè Latte is soy-free and has a very balanced taste. Made with almond milk, you can taste the aroma of the coffee with the delicate taste of lightly roasted almonds. The texture is very smooth which tempts you to shoot the whole cup down like an espresso! I really enjoyed it and appreciated it in between errands during a busy morning.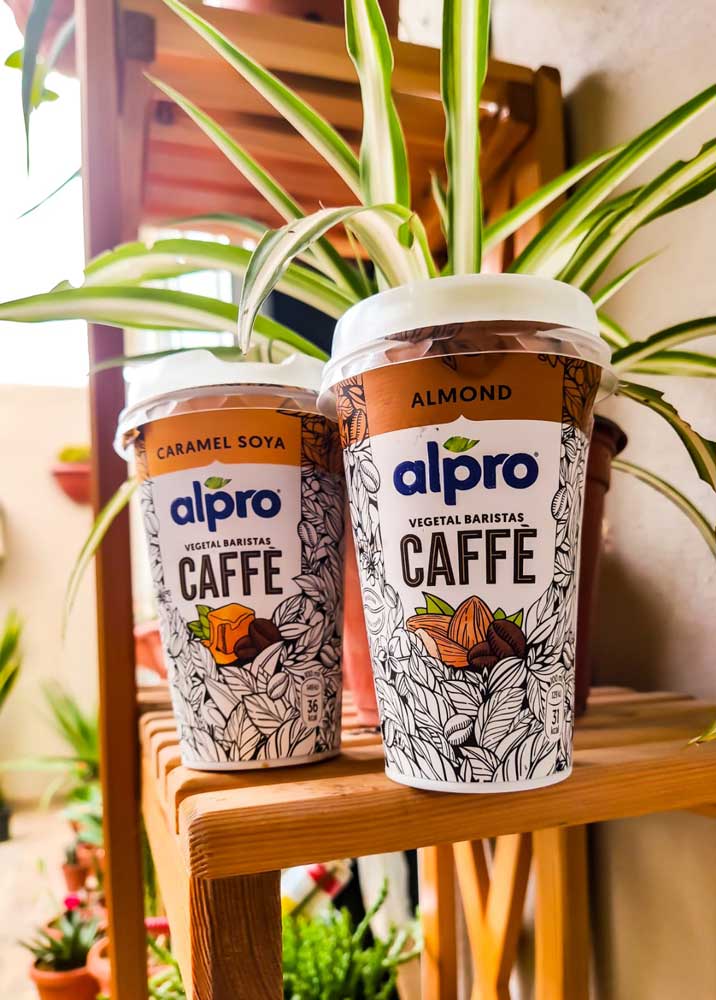 The Caramel Soya Latte is a real treat. It is perfect to perk you up from that afternoon slump. Blended with silky smooth soya milk and combined with the subtle sweetness of caramel, this will definitely feel like you're giving yourself some much needed TLC. Moreover, a cuppa contains around 3.5g of protein, which is not bad at all!
Both drinks are low in saturated fat and suitable for everyone as they are 100% plant-based. They are also quite calorie friendly as a cup is less than 85 calories, which is much less than a syrupy latte bought from a cafeteria. All this, without compromising taste. Enjoy!