Healthy muffin recipe, because there is never enough of those. Made of simple ingredients, just mix everything together, bake and you are done! Quick and easy, ready in minutes for any occasion.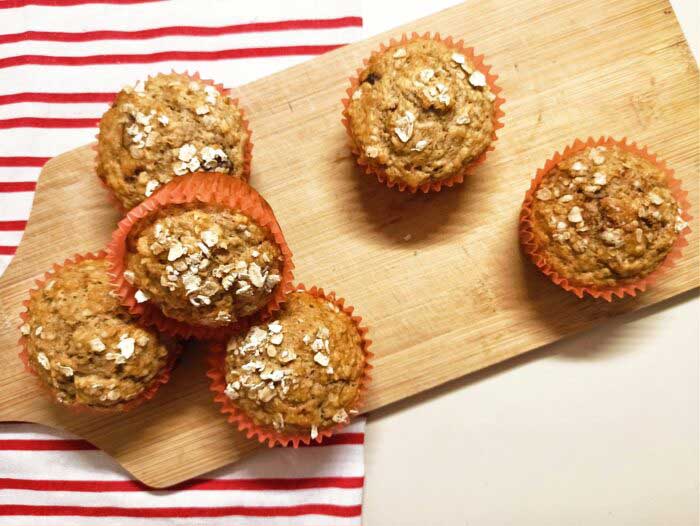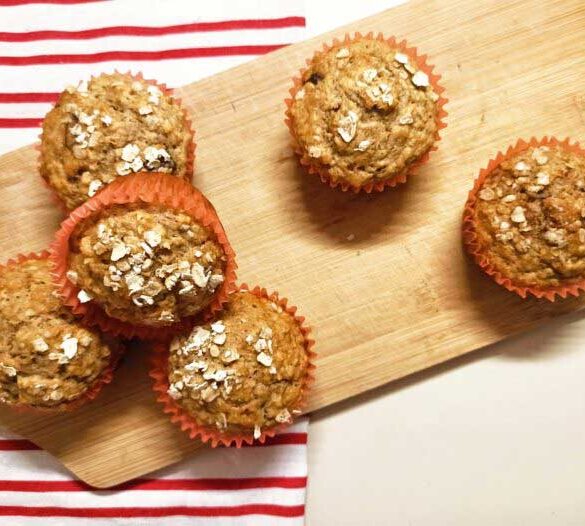 Ingredients
2 over-ripe bananas
40g Good Earth coconut oil
1/3 cup brown sugar
1 tsp cinnamon
1 tsp vanilla essence
Pinch salt
1 and 1/4 cup (100g) Good Earth oats + more for topping
1 cup (120g) flour
2 tsp baking powder
1/3 tsp baking soda
1/2 cup plabnt-based milk - I used Valsoia soy milk
1/4 cup vegan chocolate chips
Instructions
Mash bananas in a large bowl. Add coconut oil, brown sugar, cinnamon, vanilla essence and salt. Stir to combine.
Next add oats, flour, baking powder, baking soda and mix. Gradually start adding milk and stir, until you get slightly runny consistency. Gently fold in vegan chocolate chips.*
Spoon the batter into prepared muffin tin lined with cups till about 3/4 (I made 11 muffins). Sprinkle with more oats and bake at 180°C for 20-25 minutes.
Nutritional information (1/11): 170 kcal   26g Carbs, 4g Protein, 6g Fat
Notes
*If you dont have vegan chocolate chips, you can use for example dried fruit, such as raisins or black currants instead.