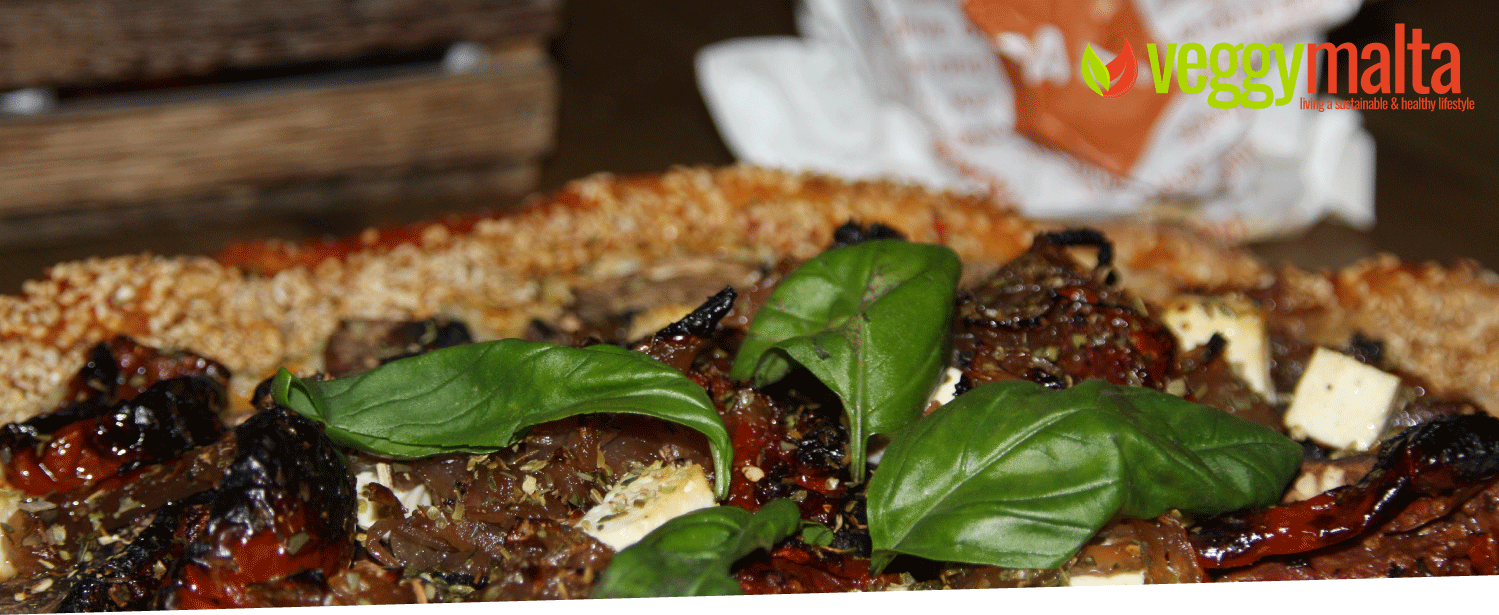 Veggy Malta tried out the spelt pizza at Pash restaurant. On Friday evenings, Saturdays and Sundays Pash is offering their range of spelt pizzas along with normal flour, wholemeal flour and gluten free.
So lets start with, what is spelt? Spelt is an ancient grain with roots going back more than 6000 years in ancient Mesopotamia. It is very similar to wheat in appearance, but actually a distinct type of wheat. Like other ancient grains like quinoa, millet, amaranth and others, spelt has not been changed to suit the needs of mass manufacturing. Furthermore spelt has a tougher husk, which protects the nutrients inside the grain even from insects. Spelt also has a higher mineral content than wheat, having more manganese, zinc and copper (1). One should add that both spelt and wheat contain gluten, so spelt should be avoided on a gluten-free diet.
Now lets have a look at the pizza. I tried out the Pizza Funghi Portobello which is a vegan spelt pizza. On top of this pizza one finds vegan cheddar and mozzarella, fresh local Portobello mushrooms, in house made tomato sauce, tofu, caramelised onions, fresh basil and oregano and sun dried tomatoes. The crust is sparkled with sesame seeds. The slight nutty taste of the spelt can be felt in the base.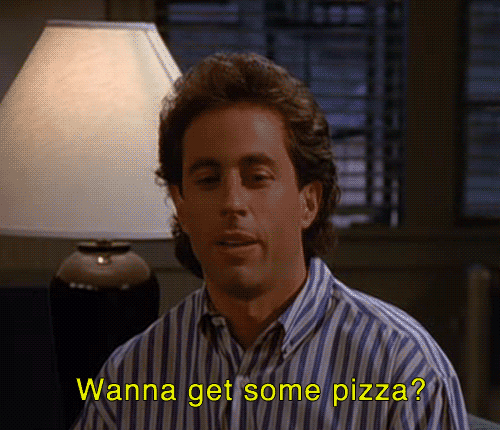 It is a very filling pizza and to be truly honest. I didn't manage to eat it all, and took some back home for later consumption. Yet I did manage to squeeze in the Vegan Cake in a Cup. A desert made from raw cacao, avocado, almonds, cashew nuts, vanilla, lime, coconut, Himalayas salt, soya cream, agave syrup and fresh berries.
A quick look at Pash's menu and you will notice that the is a choice of 6 vegan pizzas plus 4 vegetarian pizzas. It seems like the vast majority of the pizzas are veggy 🙂 The reason is because Pash is focused on healthy eating and by consequence what's healthier than veg! (that wasn't a question :-). Worth adding as well is that if you are gluten intolerant, the gluten free pizzas are actually prepared in a separate kitchen area and cooked in a separate oven from other pizzas.
From the last time I visited Pash it seems Jason has been touching up the place, with some signage in side the place and some cool retro adverts in the bathroom.
What does it cost?
The Portobello Mushroom Pizza at Pash restaurant costs €13 whilst the raw vegan cake costs €4.45. If you don't know where Pash is, click on the map link hereunder.