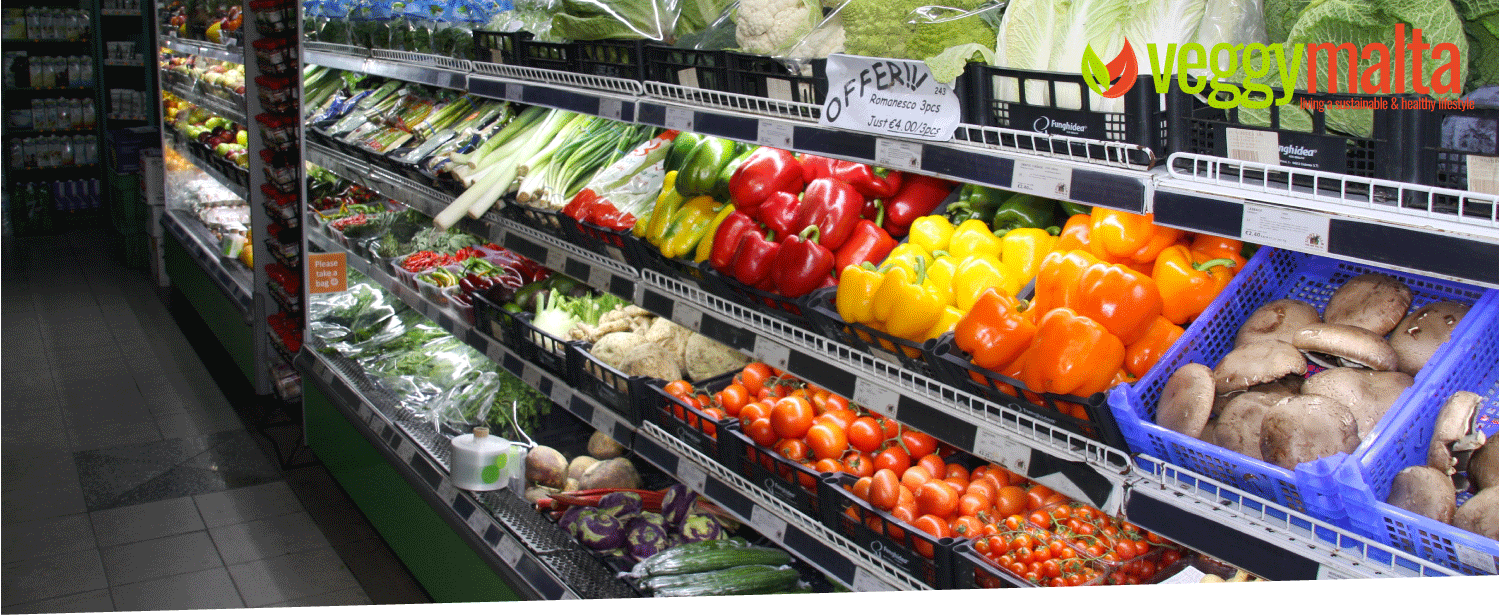 Veggy Malta visited TheFruit.com a fresh fruit and vegetables shop in the heart of Qawra.
The one thing that stands out is the impressive range of fresh fruit and vegetables in the shop. You would expect this given that the shop is owned by Jimmy Vella Fruit and Veg. There is a long section of vegetables which includes; broccoli, cabbage, chinese cabbage, mushrooms, carrots, pumpkins, marrows, cucumbers, aubergines, tomatoes, cherry tomatoes, capsicum, peppers, romanesce, cauliflower, lettuce, turnips, rhubarb, beetroot, avocado, fennel, celeriac, celery hearts, fresh basil, leeks, rucola, hot pepper, fresh coriander, fresh dill, fresh parsley, rosemary, mint, asparagus, peas and the list continues. Whilst the fruit section includes dates, berries, plums, mandarins, oranges, lime, lemon, grapefruit, peaches, apples, kiwi, pear, coconut, pineapple, papaya, pomegranates, mangoes, grapes, strawberries and more.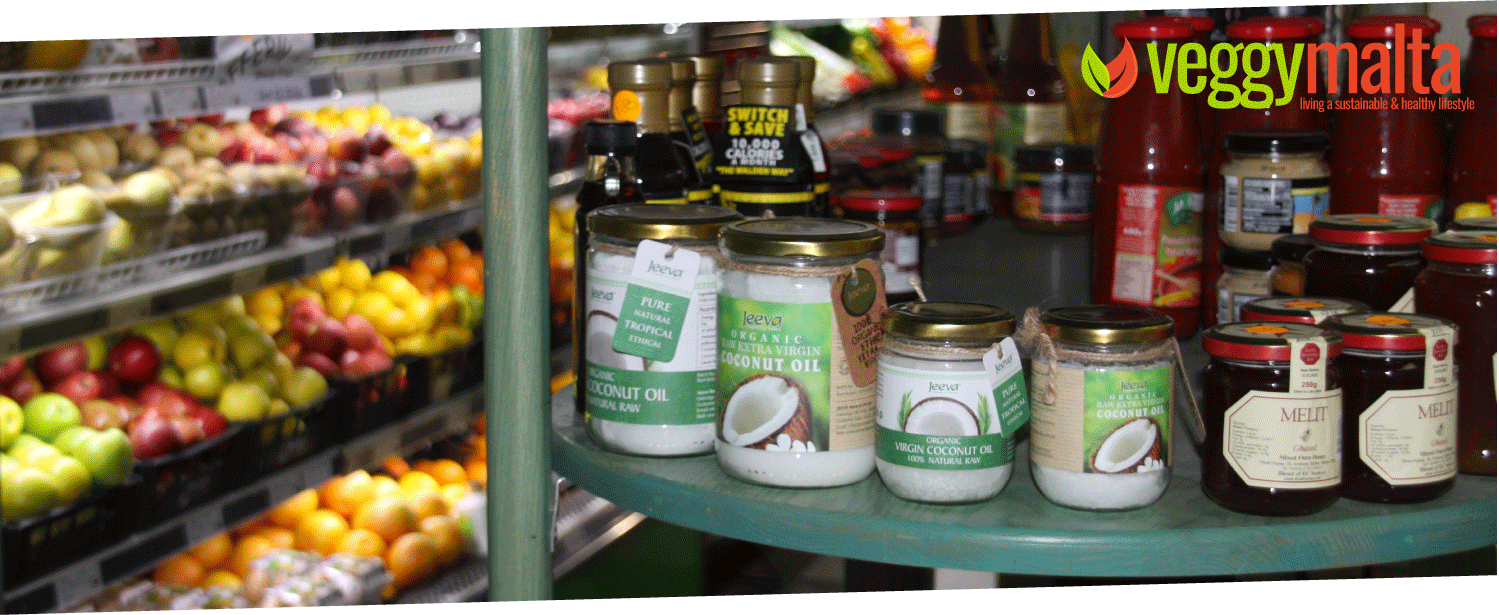 Added with that you can find a range of vegan and vegetarian products. Vegan cheese like Sheese is in the fridge. Other products like Koawach, substitute milks, environment friendly household product, herbal teas and vegan protein bars.
Another nice section at TheFruit.com is the fresh nuts section. Just pull the lever and take as much as you need. Ideal for those who want to make their own muesli breakfast mix! The assortment includes raw nuts, cashews, almonds, brazil nuts, peanuts, hazelnuts, walnuts, macedonia, sunflower seeds, dried peas, dried apricots, dried apples, dried banana slices and dried goji berries.
How to get to TheFruit.com
You can find it by going up the road from the Dolmen Hotel in Qawra or just follow this link.  TheFruit.com has an offer in place; Spend Euro 20 on fruit and vegetables & get a 6 pack Kristal water for free.
Website | Facebook