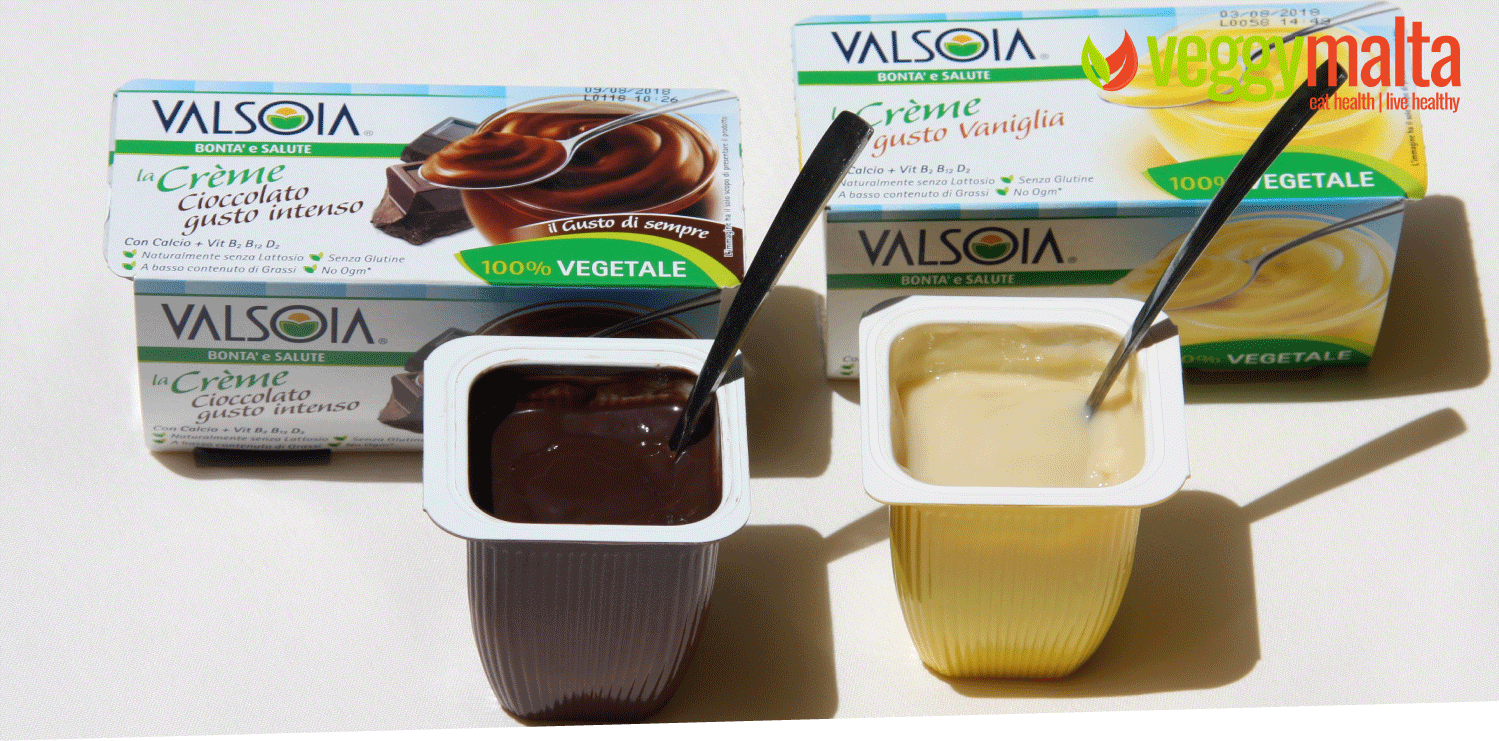 Veggy Malta tried out la Crème range by Valsoia. A choice of two deserts one vanilla and the other chocolate.
These two deserts are pleasant to eat. I personally like both but prefer the vanilla though my daughter prefers the chocolate one by far. It is a nice simple desert that you can take after food, or as a snack if feeling hungry or even as part of your breakfast. You can leave it in room temperate, which means that it can be a good addition to any kid's lunch.
Apart from the taste (which is important) lets sum up with I believe are the important features of this little product. I give the first prize to the high protein content in this little desert. A cup vanilla has 3.3 g of protein and a cup of chocolate has 3.8 g of protein. Now that's a lot of protein packed in a small place. Both are lactose free and dairy free and gluten free. They are fortified with calcium, vitamin B2. B12 and D2. The creams have a low content of saturated fat. Finally they are both 100% plant based (making them good for vegetarians and vegans).
So if you are looking for a tasty desert with all the above pluses you have found something to keep your sweet tooth in place.
How much do Valsoia Crème cost?
A twin packet of la Crème gusto Vaniglia or the la Crème Cioccolato gusto intenso is €1.24.