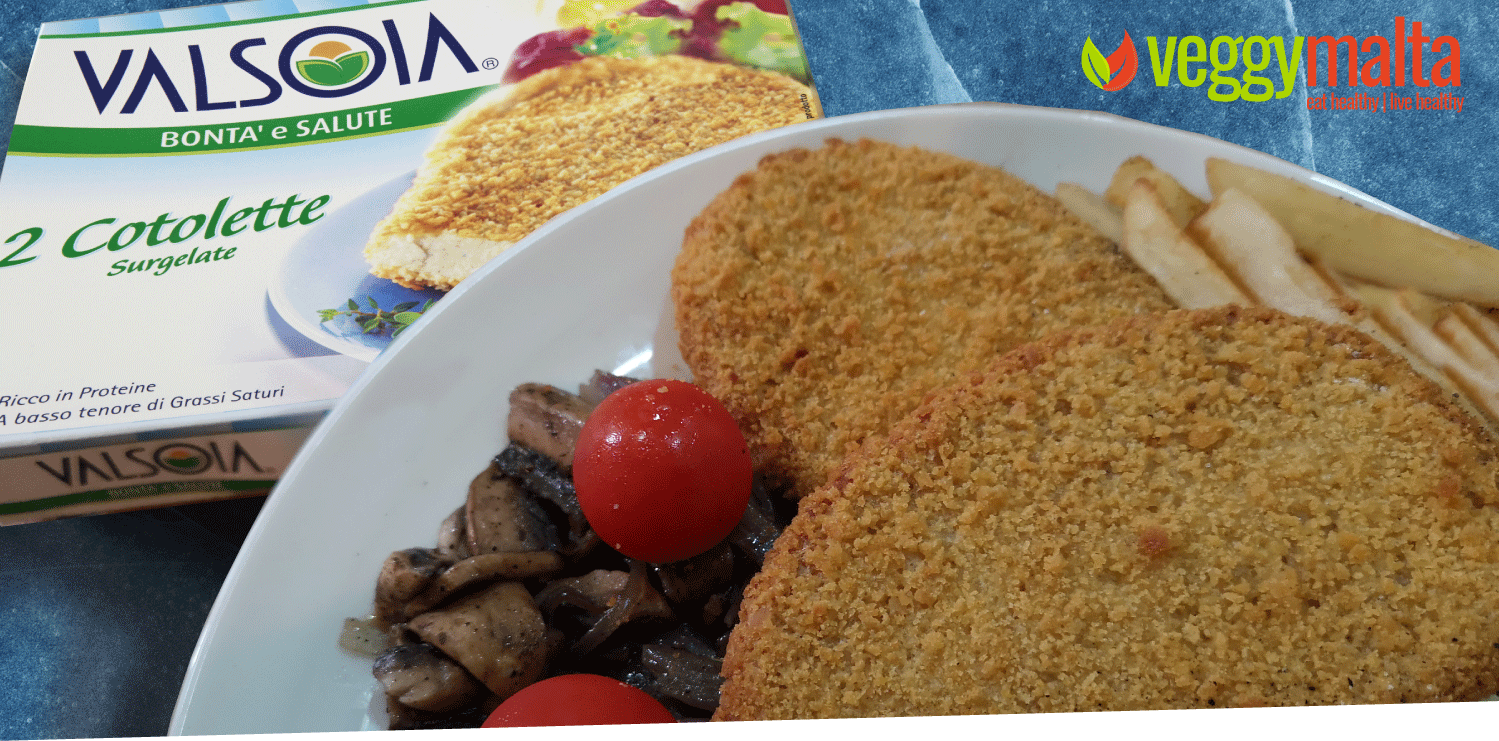 Veggy Malta tried out Valsoia's Cotolette (cutlets).
Actually Valsoia's Cotolette are a standard thing at home, given that they are well liked by the kids (and me the older kid as well). They actually are a good source of protein having 16 g of protein per cutlet whilst at the same time having 217 kcal. That means that each portion (of a 100 g cutlet) covers over a quarter of the daily recommended intake of protein*. [1] Not bad at all.
Valsoia cutlets can be eaten as they are or accompanied with mushroom sauce, ketchup or mayonnaise! Having said that I believe it's good to take with some fresh mixed salad (and the odd oven fried chips).  On Valsoia's website there is a simple recipe to use with the cutlets (if you need some ideas).
Preparing the cutlets is relatively easy given that you just need to heat up in the oven (or fry).
Valsoia states on the packet that it only uses soya from plants which are not genetically modified (NON GMO). Given the concerns on GMO, and mass produced GMO soya, this is a good and positive statement by the company.
We had already tried and written about Valsoia's other cotolette with spinach. This gives you a choice of two different cotolette to choose from.
How much do Valsoia's Cotolette cost?
Valsoia's Cotolette cost €3.50.
* Reference assumptions of an average adult (8 400 kJ / 2 000 kcal).