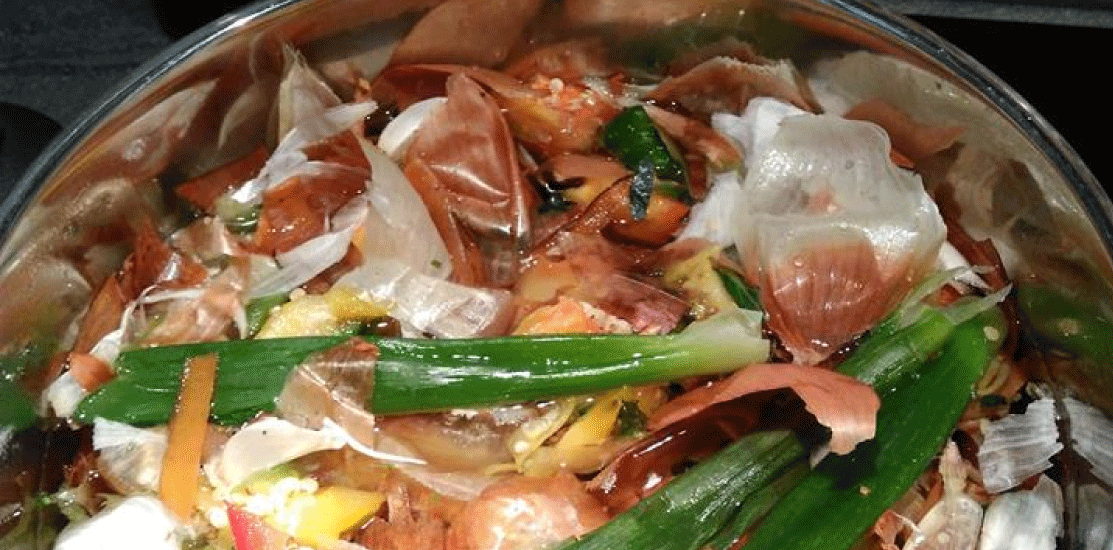 As the weather starts getting cooler I love to cook a nice pot of soup every week. It makes sense to cook a big amount, both because it saves on fuel consumption and because you will have a nutritious meal ready to heat in a few minutes. I would like to share the recipe of how I make my fresh (and home made) vegetable stock.
I do not peel carrots or potatoes, but still always end up with quite some vegetable waste. I keep a large ziplock bag in the freezer and put in it every day's vegetable "waste". When it's full, it's time to make some stock. Do not use any rotten or mouldy pieces of veg or anything which is dirty with soil. My bag usually consists of onion and garlic peelings, tops of spring onions, tough broccoli and cauliflower stems and leaves, stalks from aubergines, zucchini and peppers.
Here is how to make vegetable stock from your waste leftovers!
Take a large pot. (My biggest is 4 ltr).
Add all the vegetable waste leftovers you have from freezer.
Just top up with water and a couple of bay leaves, cover and bring to the boil.
Let them simmer for about 30 minutes.
When done, let cool completely, drain and store in the fridge.
I use mine whenever the recipe calls for stock, such as risottos, but especially in soups. This is so much healthier than using stock cubes. The left over veg can still be composted. I hope you will all enjoy cooking different soups this winter.  I believe this is the best way of ensuring I get a good share of my 5 a day. Soup provides optimum nutrition and a fair amount of fibre.