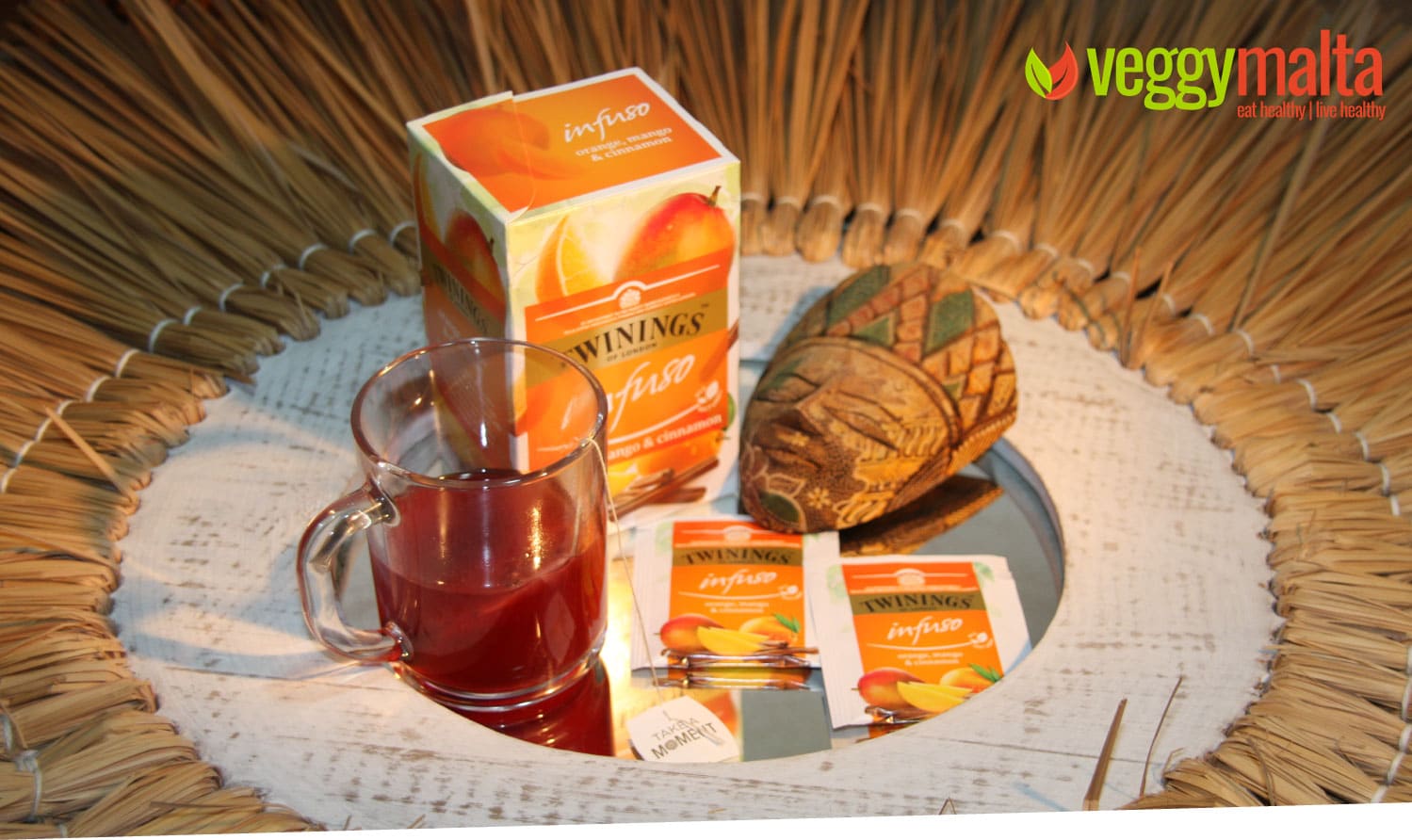 Veggy Malta tried out Twinings infuso herbal teas. We tried out 5 flavours very distinct from each other and quite pleasant to take at different times of the day.
Let's have a quick look at these 5 Twinings flavours:
The lemon & ginger is a classic combination. I occasionally make my fresh brew of this tea, yet I always have some tea-bags with ginger especially in winter. Nothing warms you up from inside than a sip of lemon and ginger.
The camomile, honey & vanilla infusion has all the elements to be a relaxing tea. I chose to take this one late in the day helping me unwind and relax. It has a natural sweetness and aroma.
The orange, mango & cinnamon infusion has a lovely colour to it, yet it's (not so) secret ingredient is probably the cinnamon with it's multiple health benefits. Coupled with the pluses from the orange and mango fruits.
The rooibos, strawberry & vanilla infusion is as one would imagine a dark red tea. This infusion packs the benefits of this traditional South African tea / herb (the rooibos) along with the sweet taste of strawberry and vanilla.
The pure peppermint infusion is another classic. This may help with a number of issues like bloating, gas and digestive upsets amongst others.
A box of 20 Twinings flavoured infusions costs €3.15.