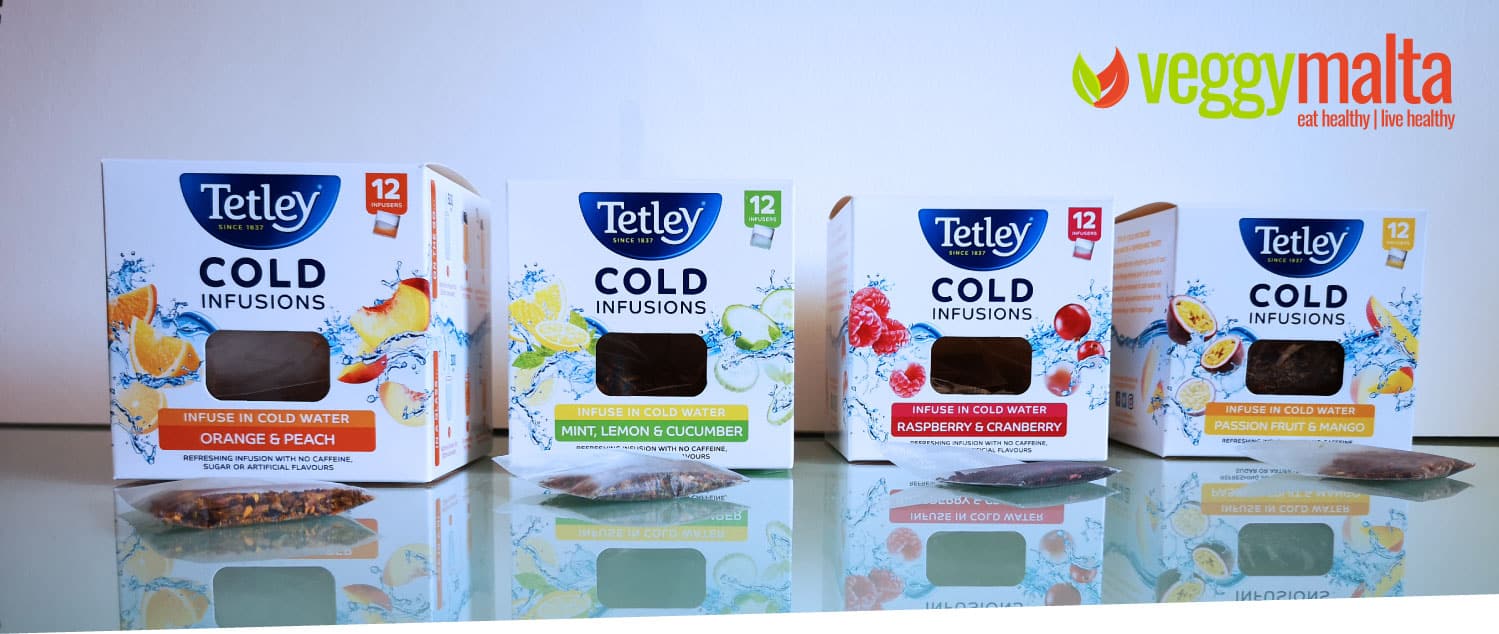 Tetley just launched their cold herbal and fruit infusions in time for summer. I guess this is a great way to replenish your water levels in summer. Rather than choosing (sweetened) flavoured water, this is sugar free, caffeine free and artificial flavouring free alternative. And also an alternative to fizzy drinks.
Tetley's cold infusions come in four different flavours;
Raspberry & Cranberry
Mint, Lemon & Cucumber
Orange & Peach
Passion Fruit & Mango
We tried all four. They are quite sweet considering they are sugar free. Obviously try out the different flavours to see which one you prefer. The moment you open the box and start to brew the cold infusion, the room will be filled with the scent of the infuser. I liked the Raspberry & Cranberry most of all. Yet the advantage of having different flavours is that there is a choice for every taste and at the same time gives you the opportunity to try occasionally something different.
Brewing your cold infusion is very simple. Simple enough that it's drawn on the side of the box. Just pour 500 ml of water in a bottle, add the sachet, shake and leave it for ten minutes. You can also add some ice cubes if you are using ambient water. There are other ways to make your cold fruit infusion. I particularly like this method of making cold infusion …
The great thing about these products is the ease of brewing your own cold infusion. You can make your own brew in just 10 minutes and enjoy it as the hours pass by. Actually a maximum of 8 hours which is ample time for you to drink 500 ml of water, considering we are supposed to drink 2 litres a day.  For those who find it difficult to drink plain water, this is a great alternative that has no added sugar. In fact the sugars per 100 ml is 0.2 g.
If you prefer the fizzy drink effect, then another interesting twist to try out is with cold sparkling water. Just replace the normal water with sparkling water, and you can brew your own fizzy drink.
Each box contains 12 infusers, which means you can make 12 brews. A box of Tetley cold infusions costs €2.99.