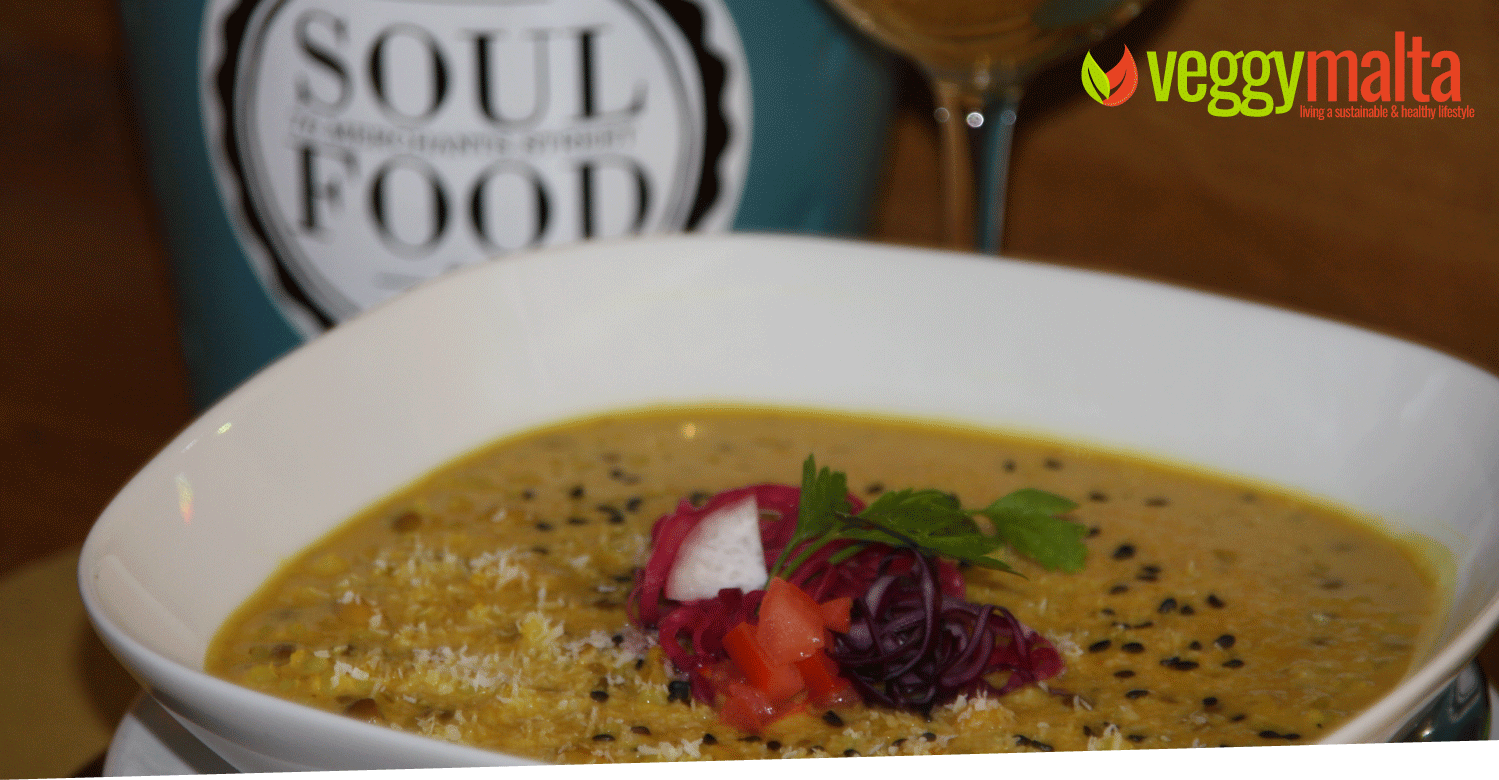 Veggy Malta went to Valletta to try out Soul Food and met up with Anna Martina.
The restaurant is in Merchant's Street just behind the Grand Master's Palace. Certainly the shop is totally different from how I remember it 30 years ago, with Bertu there. Even Merchant's Street has changed a lot. The removal of the open air market, the opening of is-Suq l-Antik, the various restaurants and shops have all contributed to the revival of this road. One can say, Valletta as a whole has changed and it does have the look of a capital city rich with culture and heritage.
Talking to Anna, I could feel the passion she and her husband have in the shop. These two Italians have made Malta their home. They brought with them the Italian passion for good food. Interestingly Anna said that food is not just nourishment for the body, but also food for the soul because it arouses emotions and memories, tensions and worries. Therefore eating with awareness helps the body, the mind and the soul. This is what Soul Food is about, whilst providing homely good and healthy fresh food to people.

Trying out the Ayurvedic Soup
Anna mentioned how she is influenced by their Ayurvedic food training in an Ayurveda Clinic in Sri Lanka and also the conferences on by Chef Pietro Leemann. In fact this is what inspired the plate that I went to try, the Ayurvedic soup. Given also that this was a cold and windy day, this was an ideal plate. The golden yellow colour of the soup immediately reveals the presence of turmeric. But there is more to this filling plate when you dig into it. Freshly ground cardamom adds to the taste along with coconut milk and mild curry. The soup has barley, the food of the gladiators. Plus chickpeas, that apart from being their for the taste also add the to the plate's protein content.
The Ayurvedic Soup is prepared daily and takes around 40 minutes to prepare. After that it is completed just before serving. Whilst every soup is a pleasure to eat especially on a cold winter day, this soup, also thanks to the turmeric content leaves a warm feeling inside you. You will be satisfied without the feeling of heaviness. This plate, like a number of other plates is a vegan dish.
The Ayurvedic Soup costs €10. You can find Soul Food restaurant following the map here. You can find their full menu with vegetarian, vegan, gluten free and other healthy food on their facebook page.