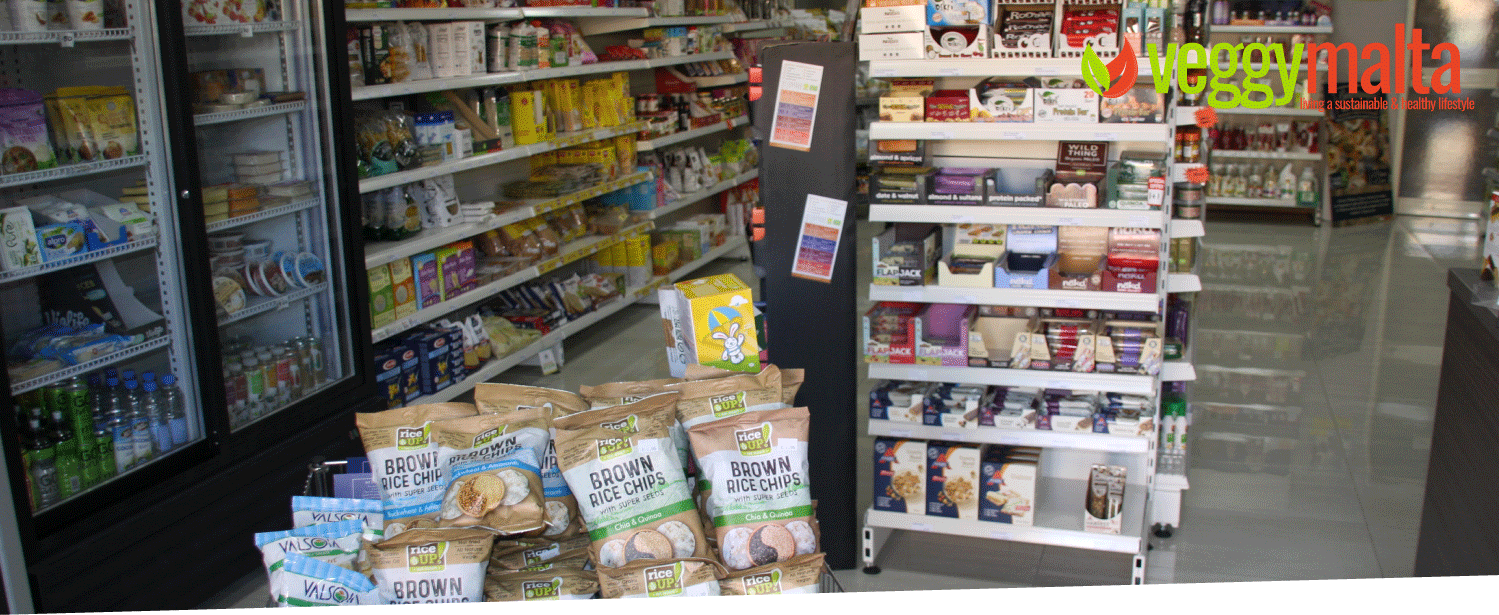 Veggy Malta went to The Healthy Pantry in Zurrieq and met Karl Sacco. The Healthy Pantry is the only health shop on the south-western side of the island, after the airport tunnel, thus serving Zurrieq and (Qrendi, Mqabba and Kirkop).
Karl took a risk around two years ago and opened a health shop. It originally was in a different location from where it is today, closer to the parish church. The gamble paid off and the project worked out well and the shop moved to a larger location to where it is today. The increase in footprint has meant more space for products and even space to host an in-house nutritionist.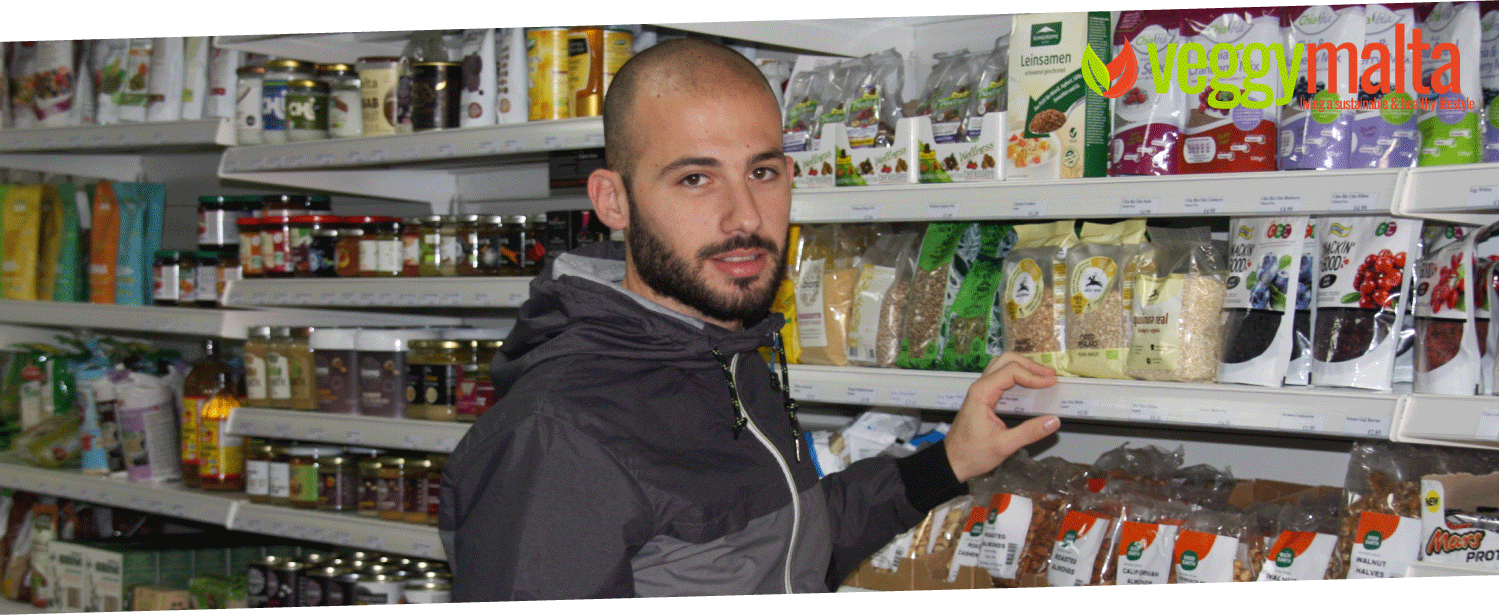 What was the idea behind opening a health shop in Zurieq? In Karl's words, "I wanted to make it easy for the people of my locality to go healthy". I think that summarises the philosophy of The Healthy Pantry, which gives a local dimension to a healthy lifestyle. As one slogan on the wall aptly states, it's not a diet but a lifestyle. Which is true to state for most of us whether vegan, vegetarian, celiacs or experimenting with healthier food.
This is why The Healthy Pantry caters for the health conscious. There is a strong selection of gluten free products and also vegans products with a small sugar free section as well. Organic products are also available. There also is a frozen section with vegan food and ice creams, along with a fridge with vegan cheeses and other products. Whilst there I tried out an organic raw vegan snack bar call Raw Snacks. I first ate through a Blueberry vanilla snack bar then ate a Apricot cinnamon snack bar. Worth a try!
The shop is easy to find. Just follow the map here though the shop was not as yet there when the google street view car passed. It is just adjacent to Xarolla Dental Clinic.