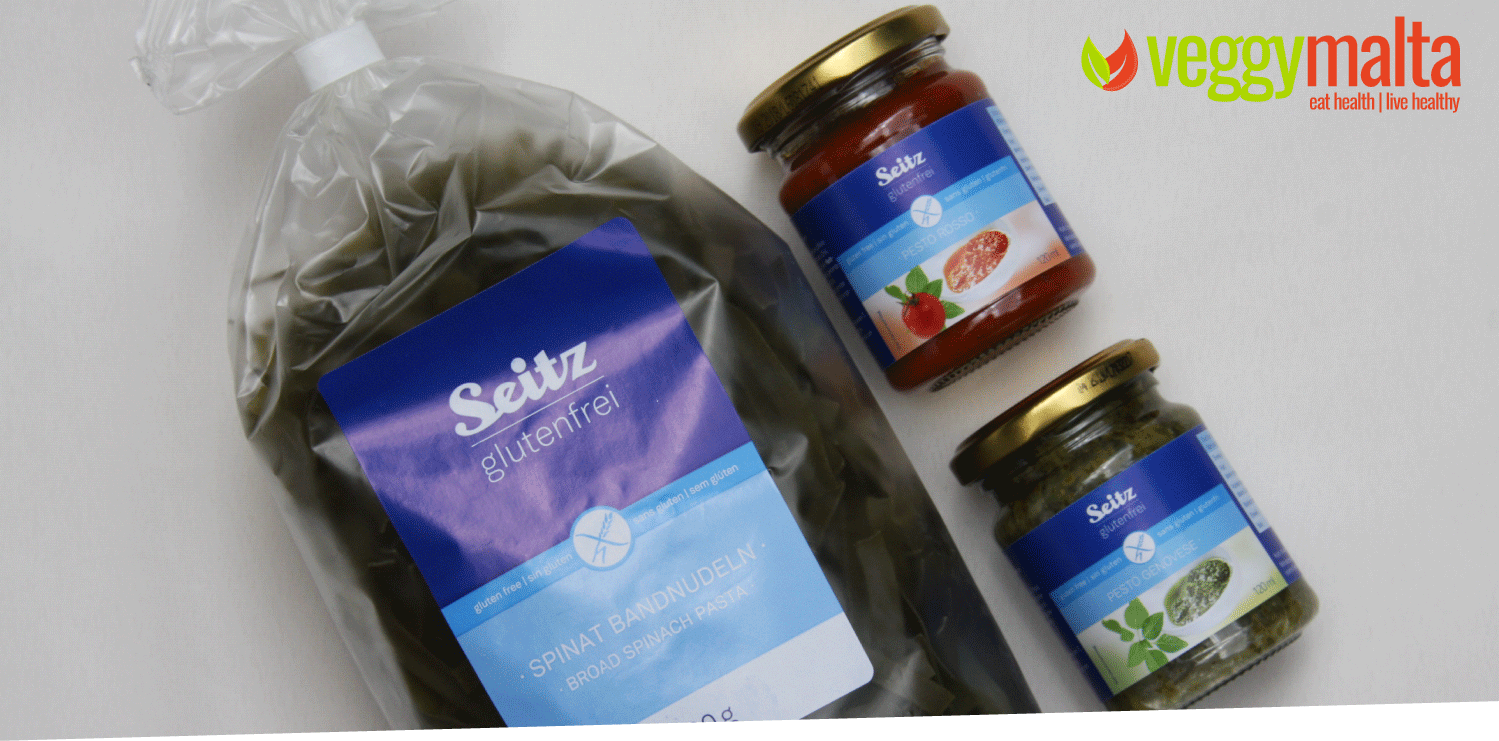 Veggy Malta tried out Sietz gluten free broad spinach pasta. One of the range of pastas available from the Seitz gluten free brand.
Cooking the Seitz spinach pasta is quite easy, 5 minutes and its done. I used Seitz gluten free pasta sauces to add with the pasta, so if I had to be honest my cooking job was done in a jiffy. The Seitz red pesto mixed well with the pasta (though even the green pesto would have been fab). After mixing the pesto well, I threw on top of it some vegan and dairy free cheese. One should state that eating spinach pasta is distinctly different that other pasta. There is a subtle taste of the spinach in the pasta, which is a pleasant taste.
This Seitz broad spinach pasta is interesting to eat not only for those who want a gluten free product. It certainly gives an interesting twist to your meal. Although the main component of the pasta is corn flour (which is why it is gluten free), the 4% spinach content provides the colour and the extra kick. If you want to make your own sauce (rather just opening a jar as I did), you can have your Sietz gluten free broad spinach pasta with a simple alio e olio. Or possibly make a traditional Italian sauce using fresh tomatoes, an onion, olive oil, (vegan) red wine and some garlic.
How much does the Seitz broad spinach pasta cost?
Seitz broad spinach pesto can be brought from main supermarkets. Look for it's distinctive blue packaging. Seitz is imported and distributed locally by Rimus Trading Agency.