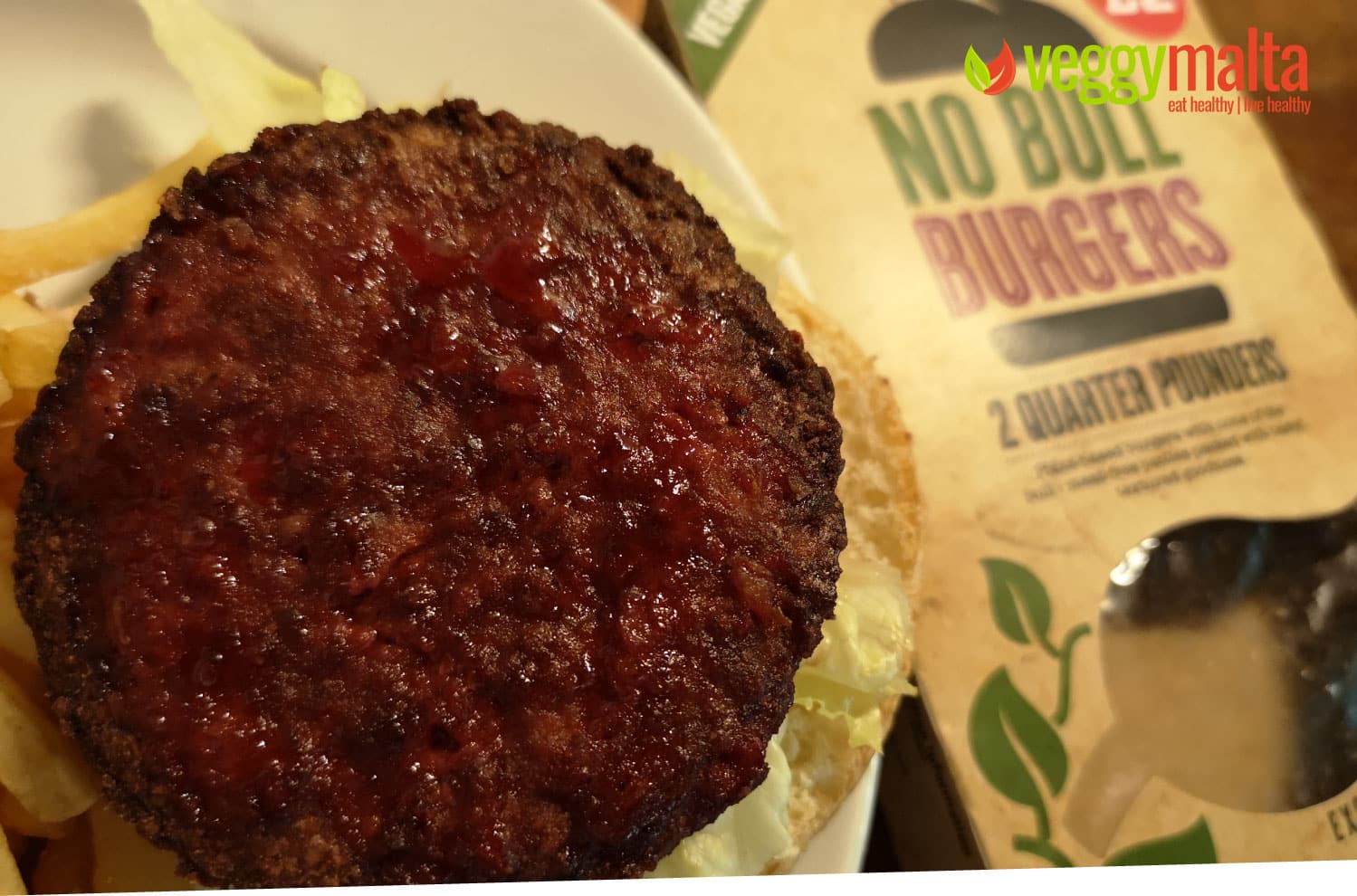 We tried out Iceland's range of vegan frozen foods including the No Bull burger. This range is actually Iceland's own range and as such can be found only inside Iceland stores. So if you want No Bull in your life you need to go to an Iceland shop!
The vegan range consists of No Bull, No Porkies, No Chick, No Cheese and in the recently launched No Moo and No Fish. Under these names you can find a number of products example there is No Bull vegan burgers, vegan mince, vegan meat balls and vegan Asian burgers. Part of the No Porkies one finds vegan chorizo slices, vegan sausages and burgers.  The No Chick range has vegan fillets and vegan strips, whilst the No Cheese are vegan pizzas with an Italian garden, Mediterranean Garden and a Hummus pizza. Finally they have the No Moo which is a vegan chocolate pudding and the No Fish fingers.
Not all the range are constantly present at local Iceland shops yet we are advised that the company is focusing more on the vegan range and section and will be constantly refreshed.
We tried most of the range including the Hummus pizza, which is not your normal pizza yet if you should like it if love hummus. We also tried the No Bull burger which won the PETA UK 2018 Vegan Food Award for "Best Vegan Burger", so there is no doubt what our verdict would be. Overall this a great range for vegans and anyone who wants to cut their consumption of meat.
What do they cost?
Prices for these products range from €3.35 upwards.
Where to find them!
Iceland Malta have four shops in Mosta, B'Kara, Qawra and M'Skala