When life gives you lemons… throw them in a blender and bake cake!
This is a super easy recipe where you chuck all the wet ingredients in a blender and save the hassle of juicing lemons and grating zests!
Ingredients:
For the cake
2 cups Good Earth Spelt Flour
20g stevia (for a sugar free option) or 1 cup granulated sugar
1 1/2 teaspoon baking powder
1/4 teaspoon baking soda
3/4 teaspoon pink himalayan salt
3/4 cup Alpro Almond Milk Unsweetened
1/2 cup Alpro Natural Yoghurt
1/4 cup Pantaleo Extra Virgin Olive Oil
1 large OR 2 small lemons OR 1/4 cup Sunita Lemon Juice
1 teaspoon vanilla
a handful of  blueberries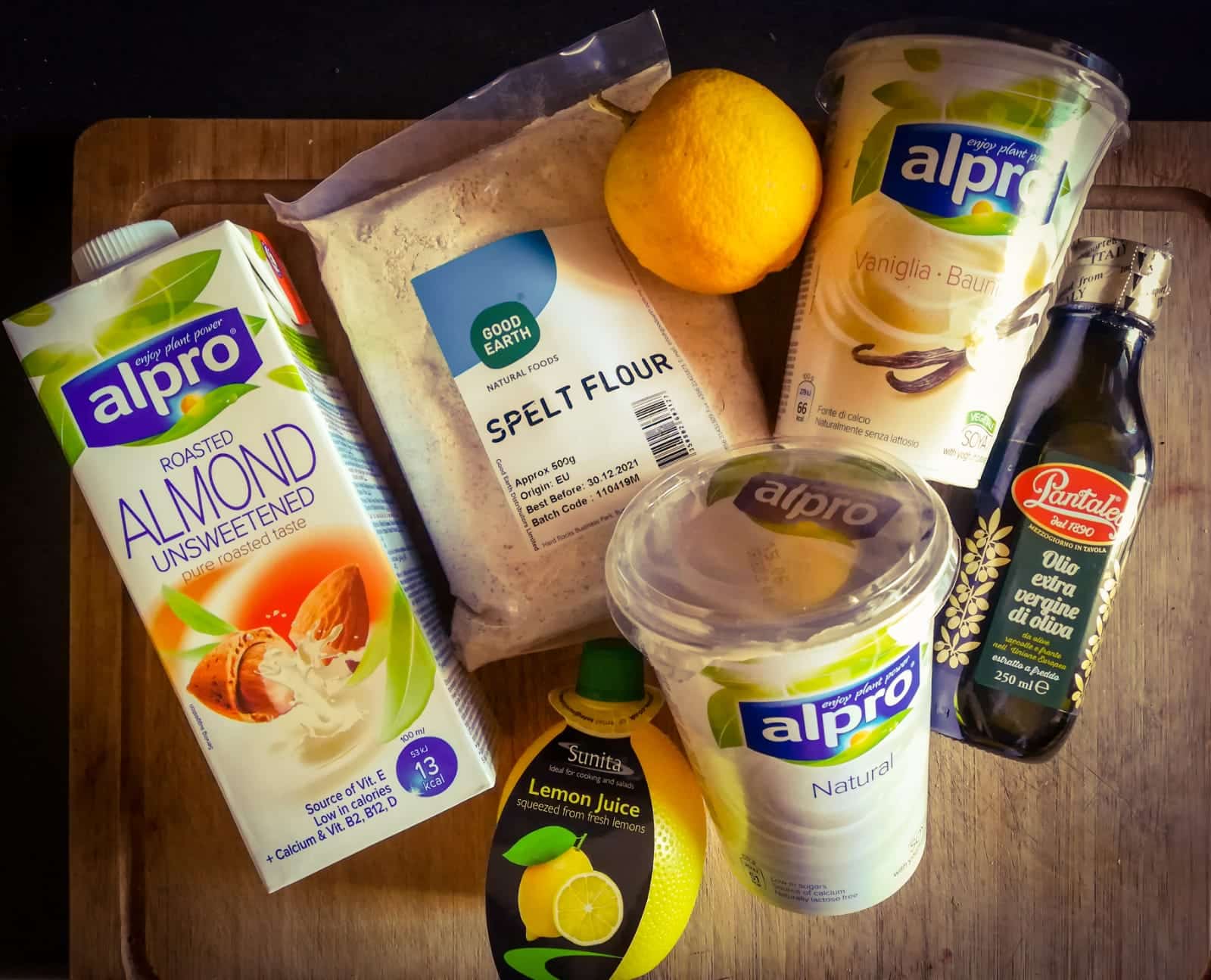 For the topping
1/2 cup Alpro Vanilla Yoghurt
1 tablespoon Sunita Lemon Juice
Agave syrup (optional – adjust sweetness to taste)
Fresh blueberries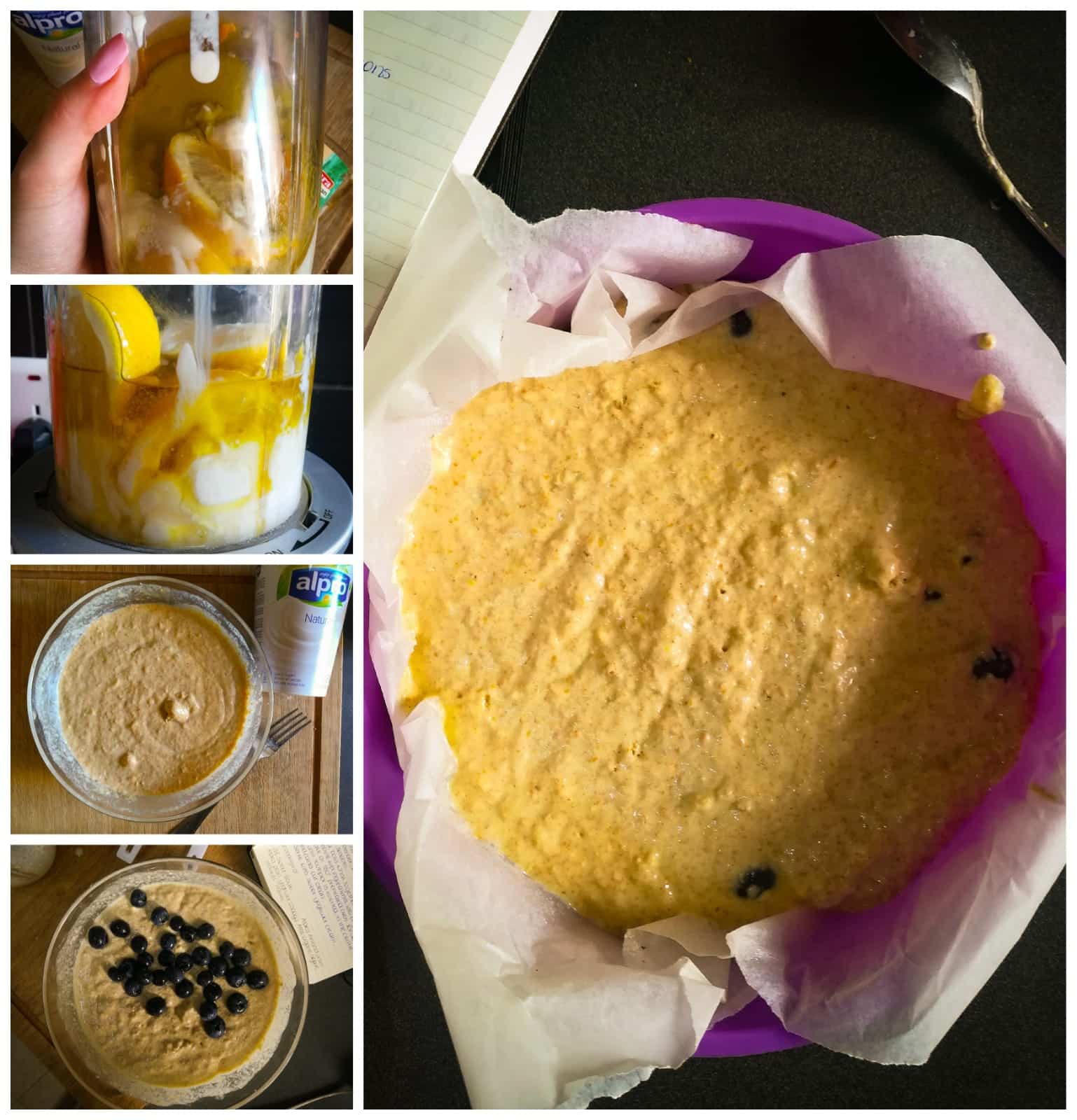 Directions:
Preheat oven at 180 degrees
In a bowl, sift together dry ingredients (flour, sugar/stevia, baking powder, baking soda and salt), and set aside
In a blender, put the lemon (washed and cut into 4 pieces with skin and all) or lemon juice, milk, natural yoghurt, oil and vanilla
Blend until smooth
Fold in stages the liquid ingredients with the dry ingredients. Do not over mix
Gently fold in the blueberries
Pour mixture in a lined round cake dish or loaf tin and bake for 50 minutes or until toothpick is inserted in the centre and comes out clean.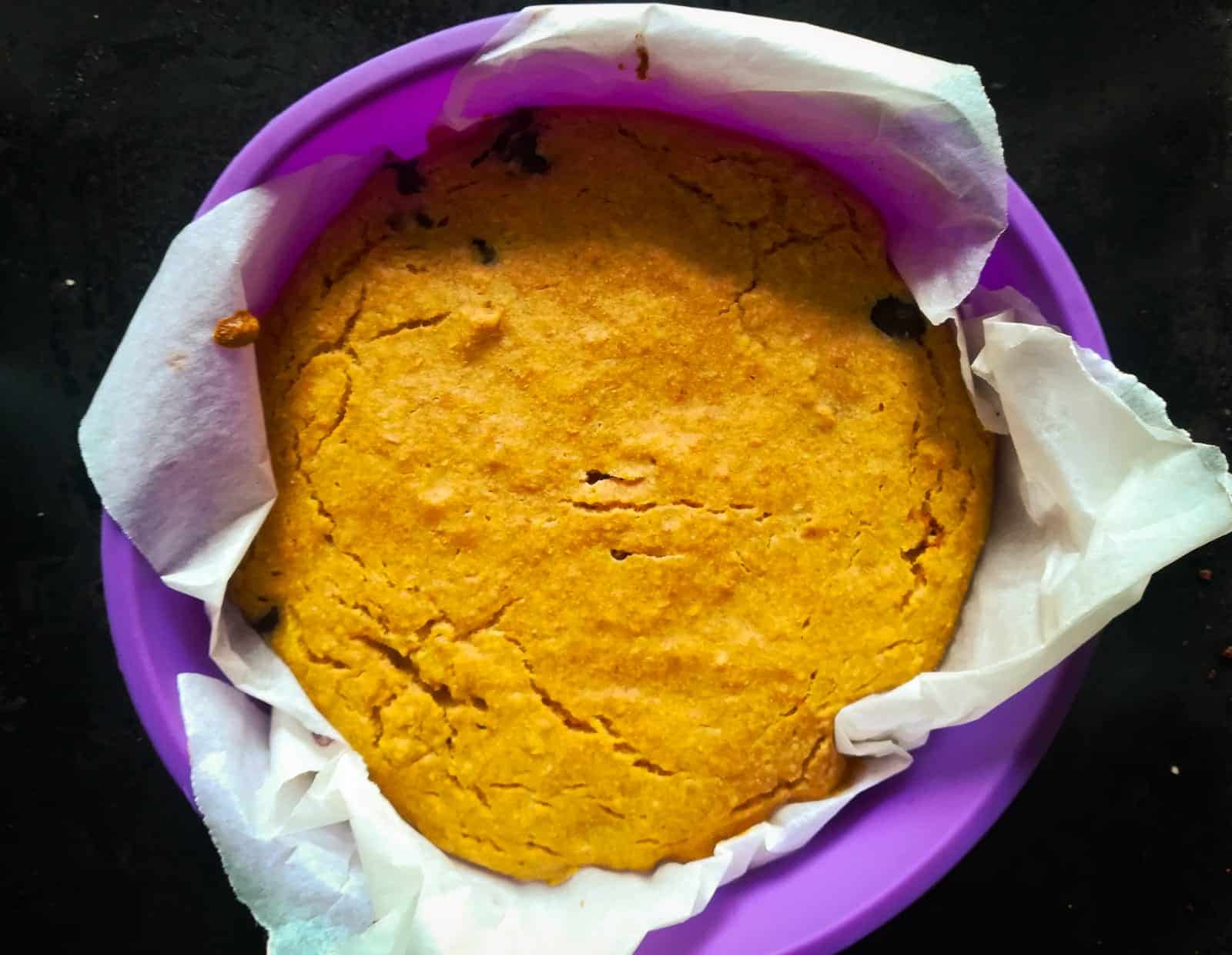 Topping
Mix 1/2 cup Alpro vanilla yoghurt with the lemon juice and agave
Serve on top of a generous wedge of cake
Top with more fresh blueberries and the berry chia jam (recipe in one of my previous posts)
Enjoy this totally vegan cake!!