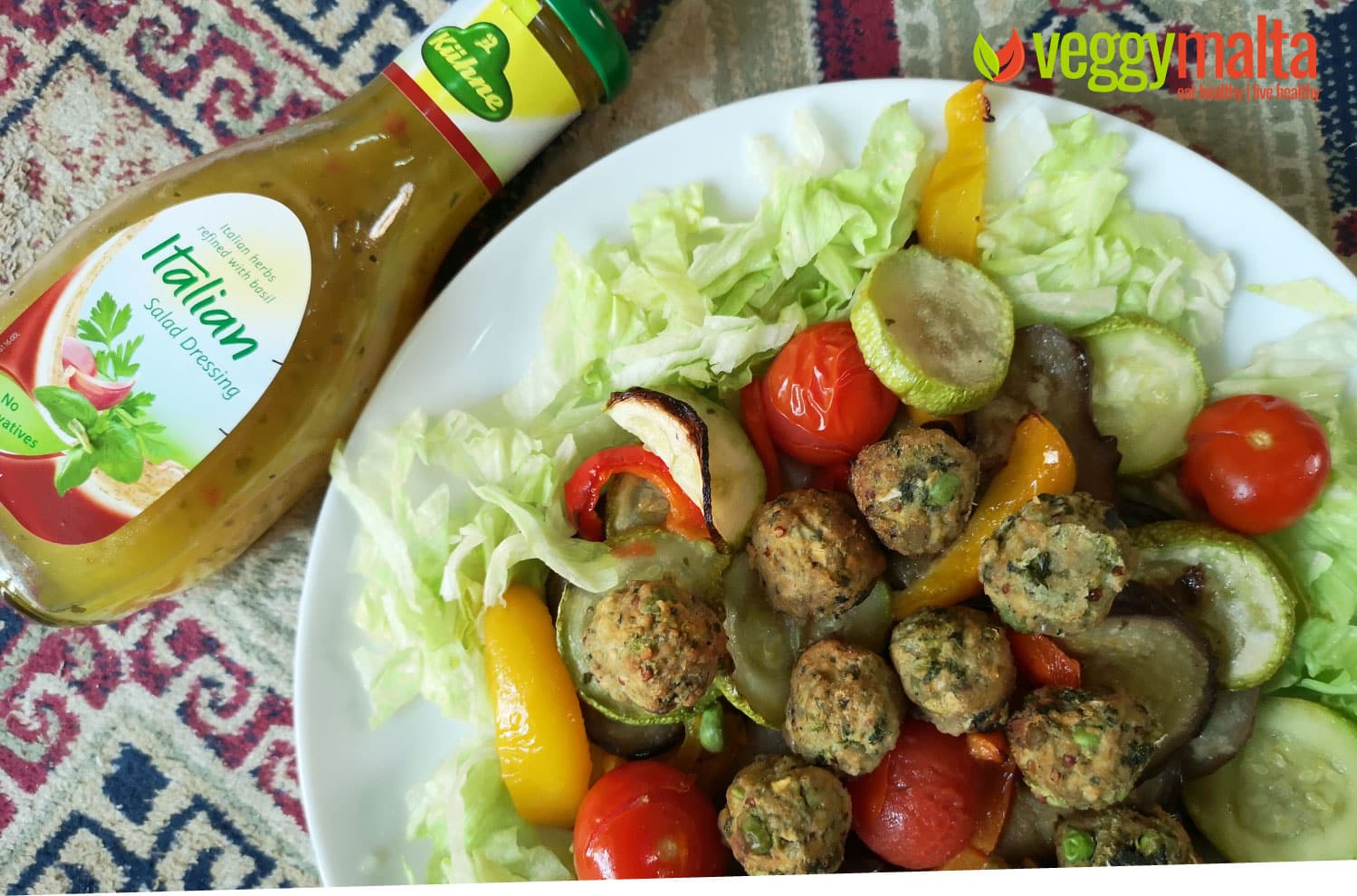 Summer is approaching and we all tend to eat more salads, though I like a good salad most of the year. The good thing is that salads are quick to prepare and can provide you with a mix of vitamins, minerals and fibre. It is always advisable to try to have a mix of colours in your salad as that ensures a balance of various positive properties that come from vegetables. Also add with some vegan-balls, tofu or both actually.
The key to a better salad is the dressing. On this salad in the photo I added Kuhne's Italian salad dressing. Mix well with the vegetables and give them some time to absorb it and the flavours (especially the basil).
The Kuhne Italian salad dressing is vegetarian and with only 63 kcal / 100 ml you shouldn't feel guilty of adding some extra punch to your salad. Some other pluses about this salad dressing (which aren't stated on the bottle) is that it is gluten free and lactose free. Furthermore it contains no preservatives. Alternatively you can use another of the Kuhne range, their Kuhne Honey & Mustard salad dressing, which is also vegetarian (as specified on the Kuhne website).
The Kuhne Italian salad dressing sells for €1.99  For the month of May, when you buy any 2 Kuhne Salad dressings, you will get a Kuhne Salad Shaker for free.